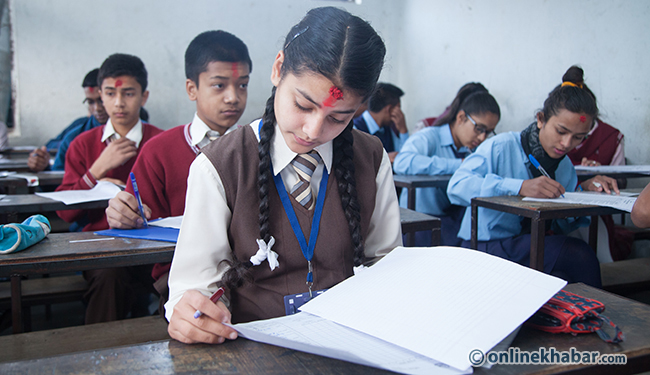 Kathmandu, June 16
The Office of the Controller of Examinations on Friday morning published the results of the Secondary Education Examinations (Grade X examinations) held in March this year.
Total 445,564 students under the regular category and 16,572 under the exempted category had taken the exams.
In the regular category, 12,284 candidates scored more than 3.65 GPA.