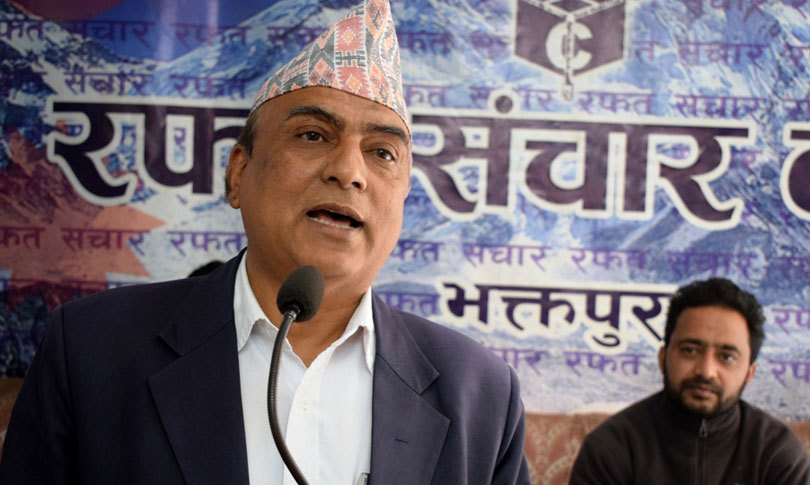 Bhaktapur, March 15
The Office of the Controller of Examinations said on Wednesday that preparations for SEE (Secondary Education Exams) are over.
Exam controller Ambika Prasad Regmi, speaking at a face-to-face at Rafat Sanchar Club, said secondary exams starting from Thursday are like last year's. He clarified that this year's exams, too, will be based on the later-grading system.
Regmi informed at the programme that 1,923 exam centres throughout the country will conduct SEE exams. He said Kathmandu has the maximum number of exam centres — 96 — whereas Manang and Mustang districts have the lowest number of such centres (one each). He said any exam centre with 150 examinees will have an assistant invigilator apart from the invigilator.
Altogether 5, 38, 182 examinees will sit for the exams that will start from Thursday and conclude on March 27.