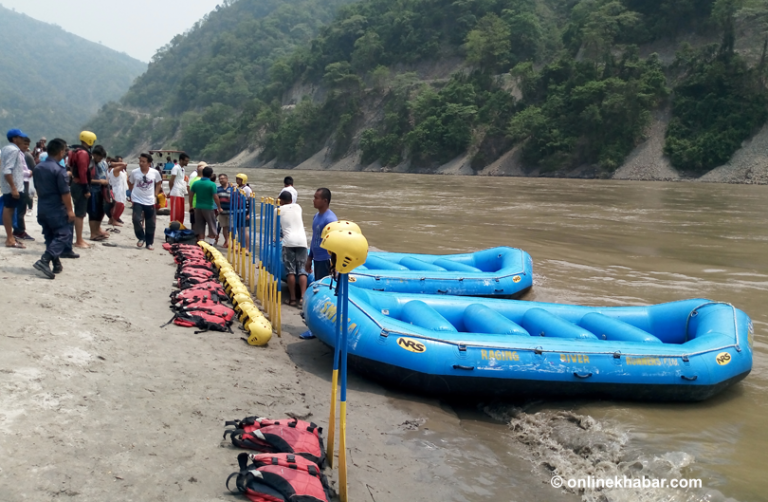 Biratnagar, May 29
Saptakoshi River has been emerging as a hub for rafting adventure of late.
Besides Saptakoshi, Arun, Tamor and Sunkoshi rivers have also been witnessing an increase in the number of visitors who come to the area for rafting. The adventure sport is mainly popular during the winter season.
According to businesspersons, rafting can be done on four routes including Laghuwaghat to Arun, Mulghat to Tamor, Harkapur to Sunkoshi and Baraha Kshetra to Chatara of Saptakoshi River.
Suresh Basnet, operator of Riverdeep Rafting Company said, "Province 1 can benefit the most through proper use of water resources as the province has prospects of many adventure sports including cannoning, rafting, rock climbing, among others."
Meanwhile, the Minister for Internal Affairs and Law of Province 1 Hikmat Karki also expressed his willingness to develop the province through tourism.