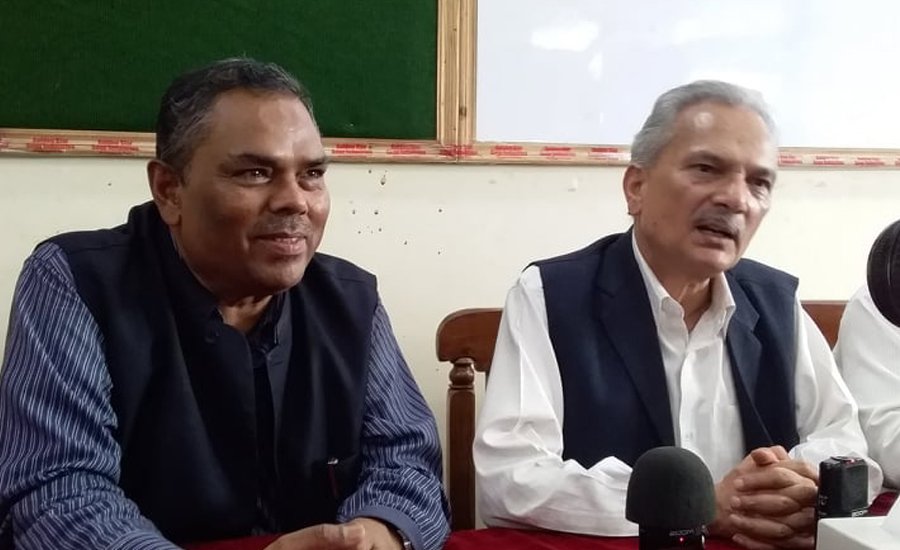 Kathmandu, December 25
A day after its two leaders quit their ministerial jobs, the Samajwadi Party, jointly led by Baburam Bhattarai and Upendra Yadav, on Wednesday announced that it withdrew its support extended to the KP Sharma Oli's government.
With the decision, the current government has lost the support of two-thirds majority lawmakers in the House of Representatives. However, the number of lawmakers from prime minister KP Sharma Oli's Nepal Communist Party itself is way higher than the simple majority requirement (51% of the House). Hence, the Samajwadi Party's withdrawal does not have any significant impact on the government's legality.
A meeting of the party's executive committee today made a decision to withdraw the support, Bhattarai and Yadav informed during a press meeting this afternoon.
The party said it would make efforts to amend the constitution so as to make it 'a constitution of all' as an opposition side.
Yadav and another Minister Mohammad Istiyak Rai had resigned from their positions on Tuesday after Oli did not let Yadav table a proposal about forming a panel to study the need for the constitution amendment.