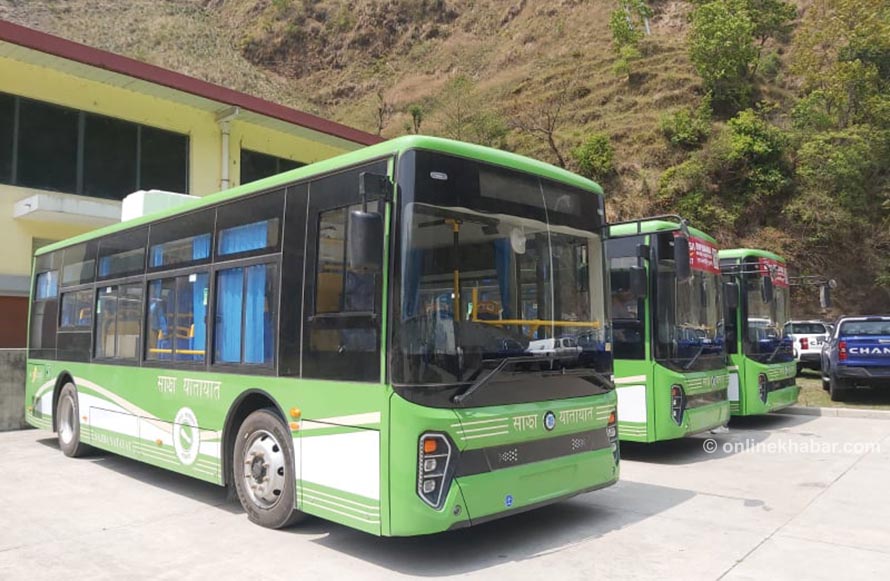 Kathmandu, September 30
Sajha Yatayat says it is bringing 37 new electric buses to Kathmandu from China within the next few days.
The cooperative says the buses have left the Nanjing manufacturing plant to come to Nepal via the Tatopani border point.
This will complete  Sajha Yatayat's plan to import 40 electric buses to Nepal as three buses have already begun operation in the capital as a part of piloting.
These buses are made by a Chinese company named CHTC. The company has customised these buses to suit the demand of Nepali roads. TheeGo, the company that sells CHTC vehicles in Nepal, says the three vehicles have arrived in Nepal after their gradability tests.
A bus costs around Rs 15 million as Sajha is spending Rs 610 million for 40 buses.
The buses are equipped with wifi networks, TV displays and CCTV facilities. There are wheelchair-accessible ramps also.
Meanwhile, Sajha is also planning to buy other electric buses of different models for inter-province transportation.