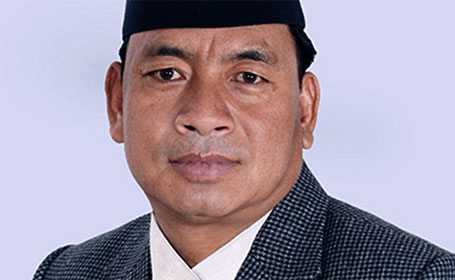 Kathmandu, January 9
Vice-president Nanda Bahadur Pun said on Monday that the contribution of Prithvi Narayan Shah in the creation of Nepal is unforgettable.
He described the late king as the national hero. Vice-president Pun reportedly said this during an interaction with Dil Nath Giri, Rastriya Prajatantra Party leader. Giri had met Pun to extend an invite for the tea reception that RPP is organising on January 11 to mark Prithvi Jayanti.
We should be proud of Prithvi Narayan's contribution, Giri quoted Pun as saying. It will be an honour to Nepal and the Nepalis if Push 27 is recognised as the National Unity Day and declared a public holiday, Giri quoted Pun.