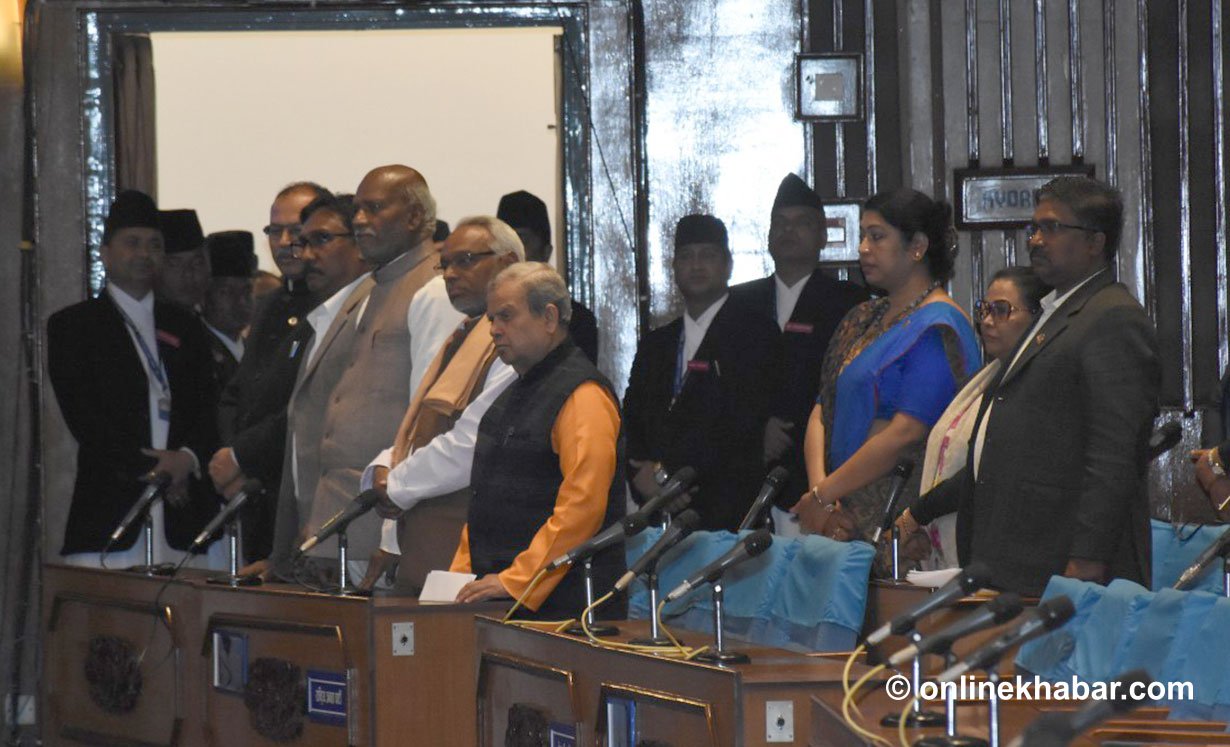 Kathmandu, May 20
The Rastriya Janata Party Nepal has once again demanded that the government make public a report prepared by the commission led by former justice Girish Chandra Lal on the killing of eight police personnel in Tikapur of Kailali district in August 2015.
Since the District Court jailed its lawmaker Resham Chaudhary after convicting him of the murder, the party has been demanding that the report be made public at the earliest.
The government, however, has said it is studying the report and will made it public at an appropriate time.
As soon as the meeting of House of Representatives began today, RJPN lawmakers stoop up from their seats. In response, Speaker Krishna Bahadur Mahara let the party's Chanda Chaudhary to speak on behalf of the party.
Chaudhary said the government did not make the report public even after a ruling from the House.
Speaker Mahara responded to the demand, saying he had already drawn attention of the government to the issue and hoped that the government would give an answer soon.
Then, the lawmakers took their seats and let the House continue its business.