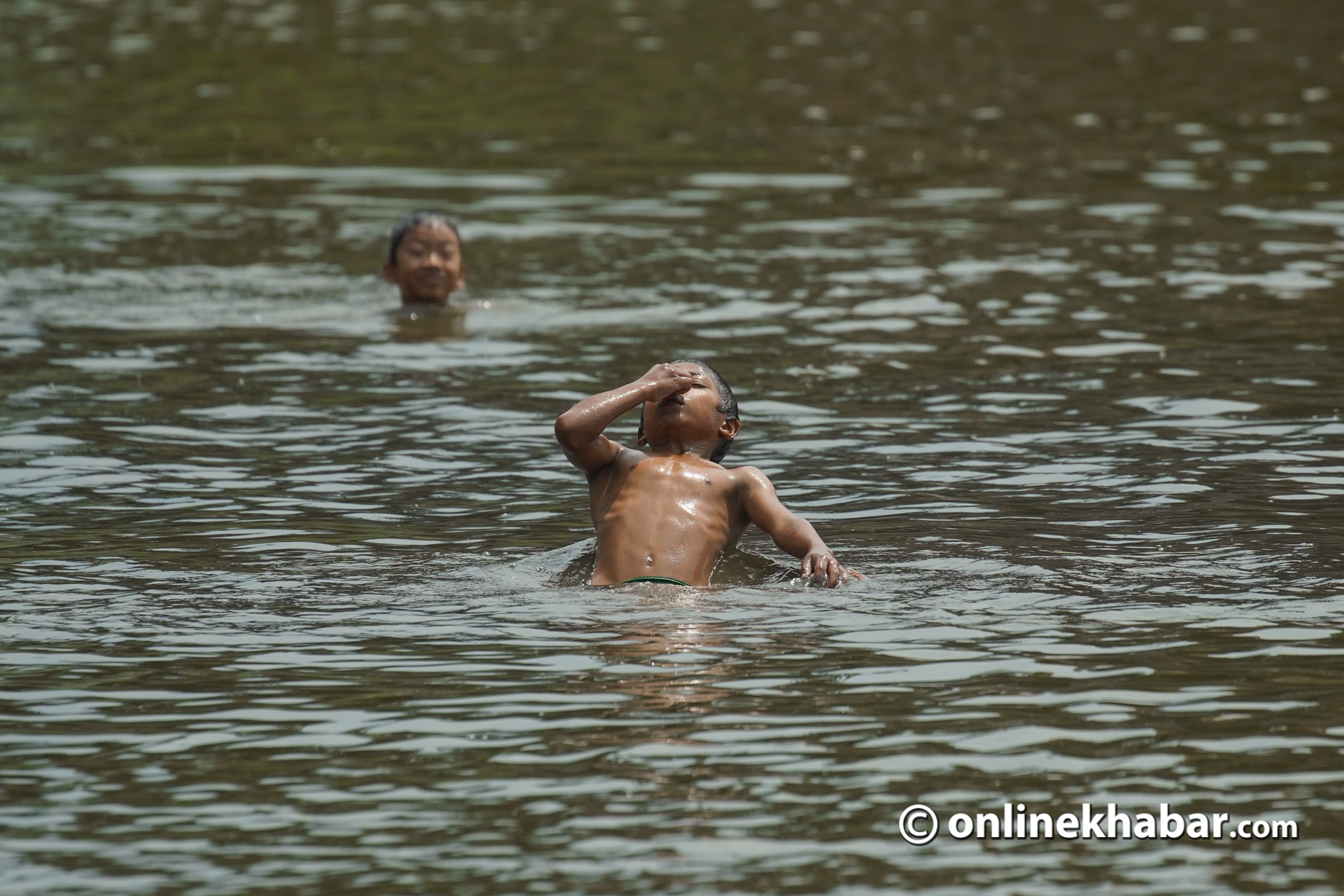 Kathmandu, June 11
Over the past few days, the rising temperatures across the country, including Kathmandu valley, have made life challenging for people.
Those who have to work or spend time outdoors, as well as individuals with specific errands outside their homes, are experiencing the impacts of climate change and El Nino firsthand.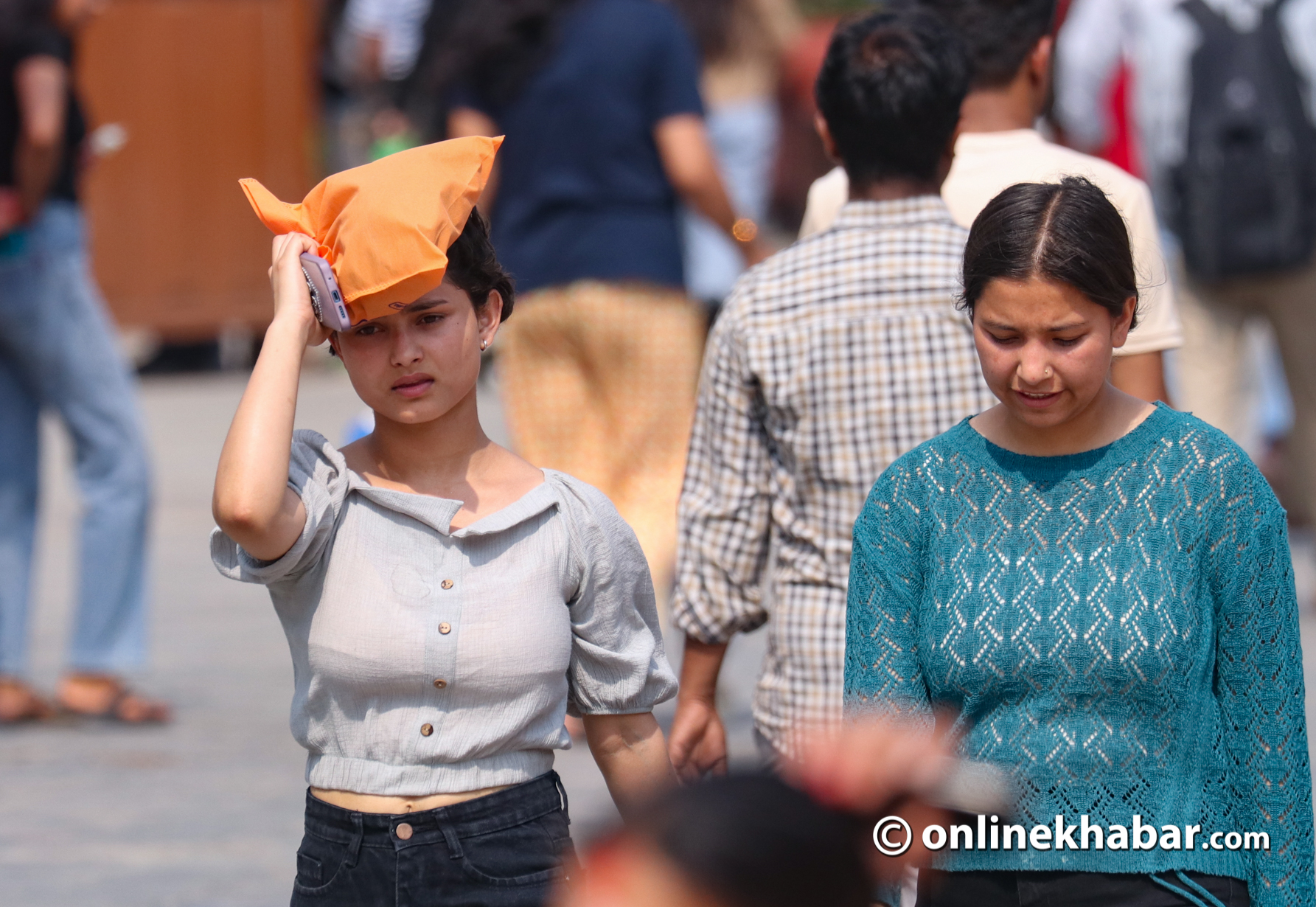 As a result of the scorching sun, ordinary individuals who venture out in the sunlight find themselves perspiring profusely in no time.
Due to rising temperatures, the demand for refreshing beverages like cold carbonated drinks, lassi, curd, and soda has surged.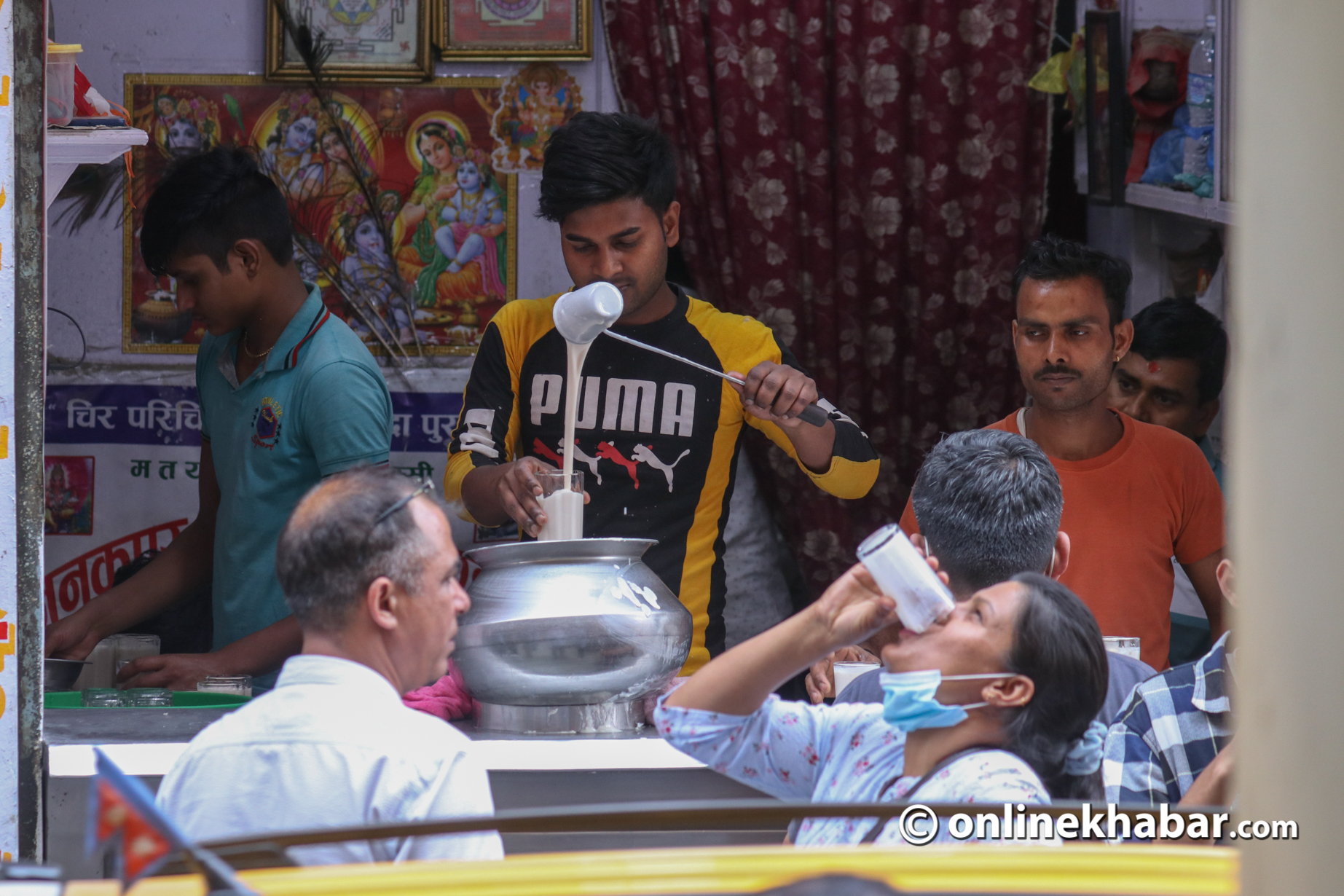 To address the situation, certain organisations have stepped forward to offer free drinking water services in key commercial areas of Kathmandu.
Consequently, the number of people benefiting from these water facilities has increased.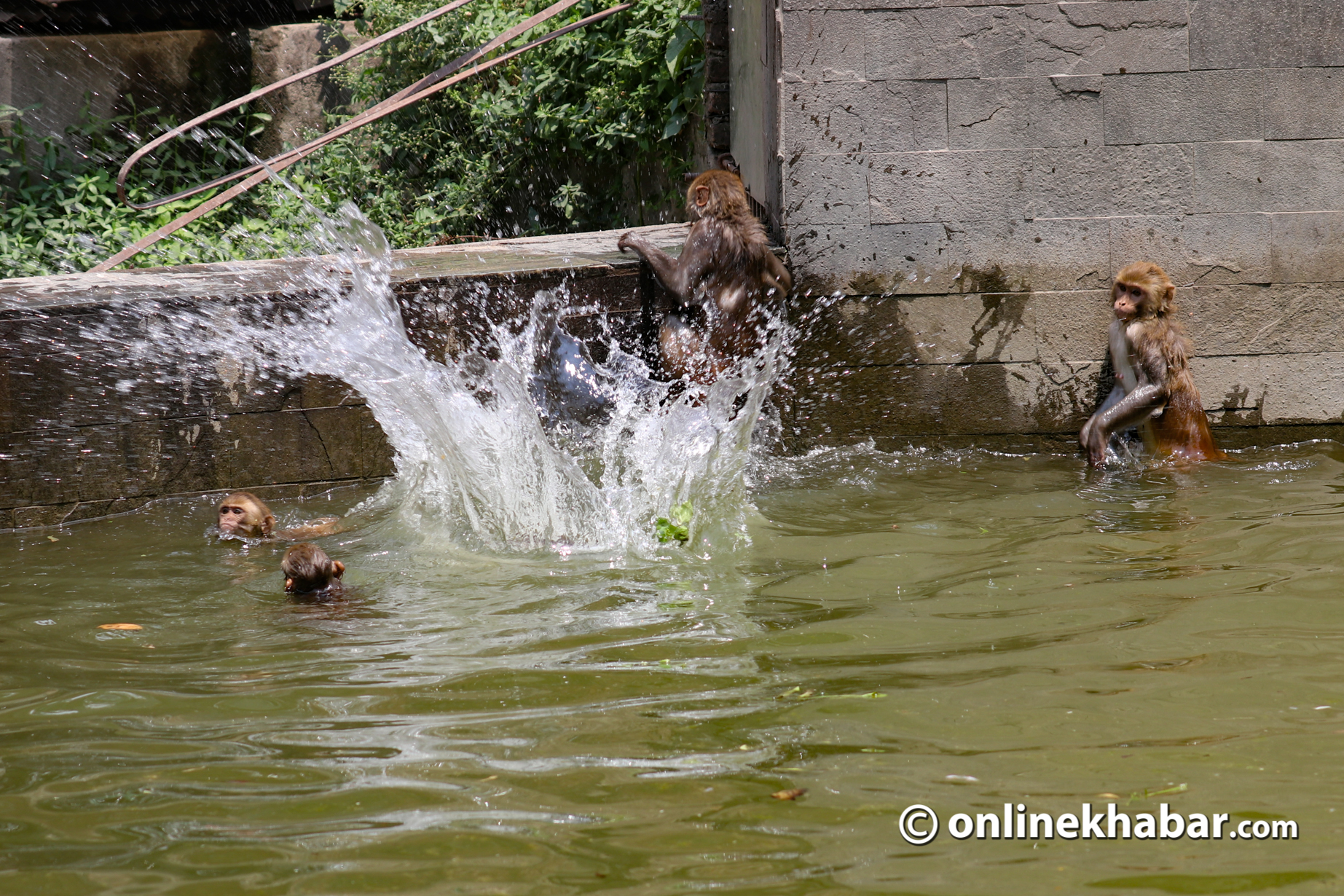 As a result of the intense heat, numerous children can be observed seeking relief by swimming in the rivers, ponds, and lakes scattered across the valley. Additionally, monkeys have been spotted swimming in ponds and quenching their thirst from streams in order to cope with the rising temperatures.