Suresh Suwal, 62, is panting hard as he loads one crate of soda on top of another. It is 9 am and he has deliveries to make. Even though he complains he gets no help, he does it with a bright smile on his face. Huffing and puffing, he delivers all the soda crates and brings back the empty bottles.
For the past four decades, this has been his daily routine. "This has been my life since I was in my teens. I can't let go of this," he says.
Suwal is the owner of Ranjana Soda which has been in business for over seven decades. Since then, it has seen it all: from the Rana regime being overthrown to the fall of the Shah dynasty to various other revolutions. In between, it moved around a lot too, shifting from one place to another, facing one challenge after another as the now third-generation soda shop hopes to find a new life in the modern age when carbonated beverages and juices have sprouted up like buildings in the valley. But, due to people's lifestyle-changing drastically and other issues, Suwal fears if the business that his father opened over 70 years ago might be coming to an end.
The hard work and heydays
Ranjana Soda was started in 1945 by Suwal's father Buddhi Raj, who worked for a reputed Rana family. Buddhi Raj was gifted a machine by the family as they wanted him to be self-reliant. Learning the art of bottling the soda, which in those days was limited only to the royals, he started the business along with his wife.
The early years were tough. Buddhi Raj did not have a shop as he used his home to bottle the drinks and deliver them to around 20 people who liked the taste of the carbonated drink. He carried them in a doko (traditional bamboo basket) and kharpan (a balance-like tool that people hold on their shoulders to carry things) and went around the crowded places in the valley. Soon he was allowed to set a stall at the Janasewa Cinema Hall until 1961.
A few years later, Suwal joined his father as he could not see his parents toiling hard on their own. He started learning the art of producing soda in 1966 and by 1971, he had perfected the art.
"I enjoyed doing it. Life was much simpler then and the business was booming."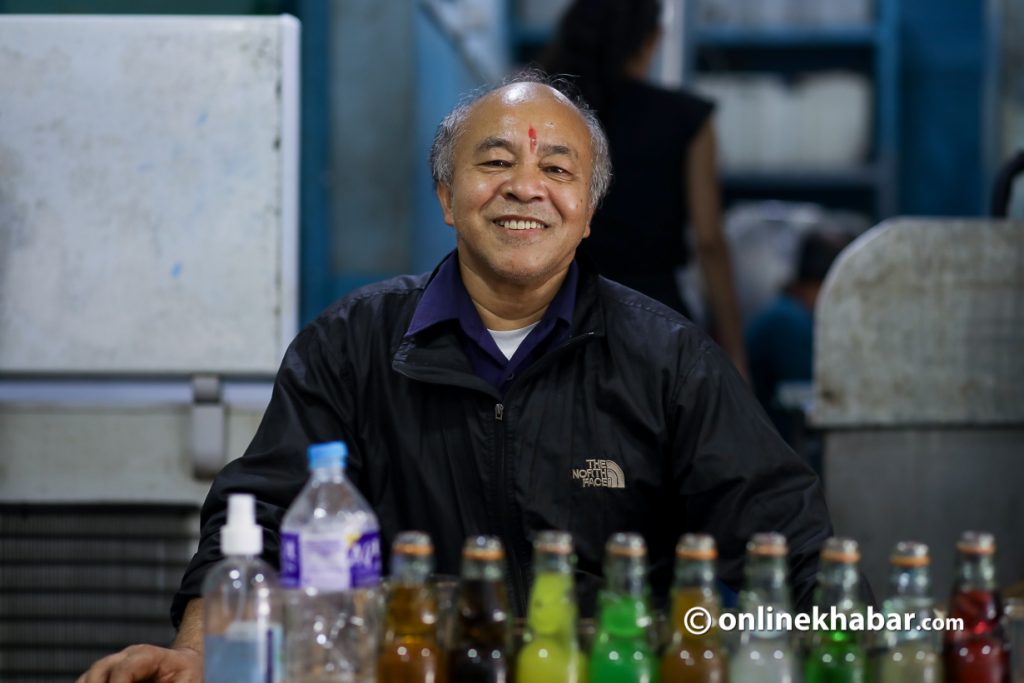 By 80s, everyone in Kathmandu knew about Ranjana Soda as the business reached its prime. On good days, it would sell nearly over a thousand bottles a day as people from all over Kathmandu would come to try its famous soda.
Tough times
But, things started to change, with the advent of bottled carbonated drinks like Coca Cola, Pepsi and juices like Frooti. Then, people stopped coming. A change of location did not help it either as it is located in a courtyard of a deep alley at Ranjana Galli.
"People have a lot of choices now. But, I can't blame coke and Fanta alone for the downfall in customers. People's lifestyles have also changed and maybe we should have as well."
It is not that he did not try changing. With time, he researched a lot and started to innovate with these drinks. He started adding flavours to the soda to give people choices similar that Coca Cola offers. There are mango, peppermint, orange, watermelon, cola, fruit beer and hangover variants.
But, he says his location has also not helped him as people have not been willing to rent their property to him, citing overcrowding. As a result, he's moved five places all around the Ranjana Galli area, finally settling in a small courtyard away from the main area.
"People like to pull each other's legs when things are going well. It's a Nepali trait," he says.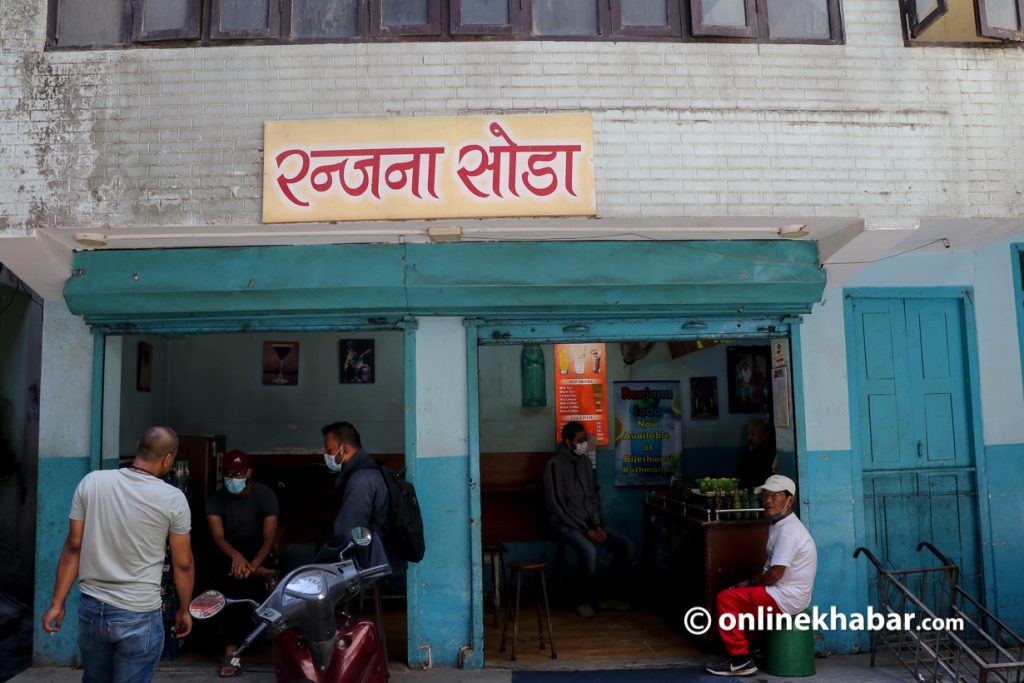 He has also had to face competitions from other soda places that claim to be the same as him. He says their quality is not as great as his and says they are using his name.
"It's not the same. People who've had my soda say the same is the same as it was all those years ago."
He agrees that there is a slight change in taste, but that is due to the quality of water available in the valley. Until the 70s, it was fine. But as Kathmandu started to get urbanised, the river water became unusable as things have got worse since then.
"I've used mineral water and various other clean waters. I've even treated the drinking water that comes to Kathmandu via the Kathmandu Upatyaka Khanepani Limited and used it but it's just not sustainable."
Arduous advancement plans
He has been looking to expand his business and has been looking for investors. He wants to change his bottling from glass to plastic and commercialise it. His plans include setting up a plant in Satungal and distributing the soda bottles from there.
"It's going to cost around Rs 25 million and I don't have that much money. I need investors, but those that I've seen don't seem to understand what I want to do, and I don't want to sell the name for a few bucks. This is my father's legacy which I have continued and want my sons to do the same."
"I want the name of Ranjana Soda to live on beyond my time and I'll do whatever I can to do it."