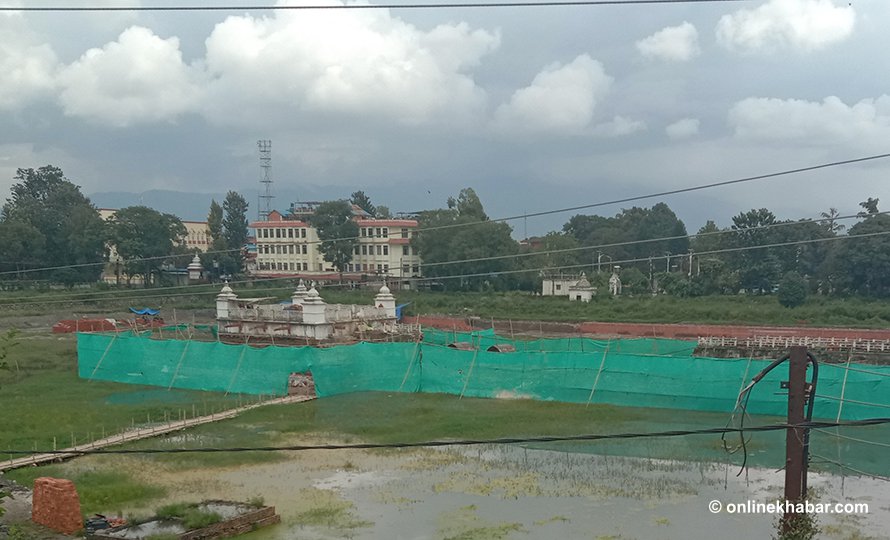 Kathmandu, September 11
The National Reconstruction Authority has claimed that it will speed up the reconstruction of historic Ranipokharai and the Balgopaleshwar Temple inside it with a target of opening it for the public on the day of Bhaitika during Tihar festival this year.
The annual festival celebrating the love between brothers and sisters will be marked on October 29 this year. On the day of Bhaitika every year, people without their own brothers and sisters used to go to the temple to mark the festival before the 2015 earthquake crumbled it.
The NRNA's co-spokesperson Manohar Ghimire says, "Though we cannot complete the reconstruction of Ranipokhari before Tihar, we are moving ahead towards completing the reconstruction of the temple by then."
However, CA Tulasi Construction, which has been contracted the reconstruction works, says opening the temple on Bhaitika is almost impossible. The company's site engineer Sanam Shrestha says constructing a wall to support a bridge to access the temple will take around two months.
"We will try, but I fear we can't," he adds.