Kathmandu, February 3
The KP Sharma Oli government is set to face a headwind pretty soon, it appears. Pashupati Shamsher Rana, senior leader of the Rastriya Prajatantra Party, said today his party is not impressed with this government's performance.
Rana maintained that the government has failed to tackle major issues, adding that his party should do a rethink on the support that it has extended to it. The veteran leader was speaking at a face-to-face that Reporters' Club Nepal had organised.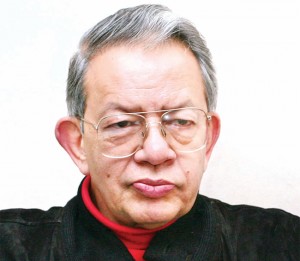 This government has failed to address the Madhesh movement and intensify post-quake reconstruction works.
The government has been trying to reap benefits by outsourcing post-quake reconstruction works to non-government organisations that are close to the ruling CPN-UML. This is sad.  If this situation continues, our party should review its decision to support the current government, he said.
"The zeal with which we supported the government is there no more." Our party is for creating two provinces in Madhesh, Rana said. "It will be appropriate to agree on two provinces (in the plains)."