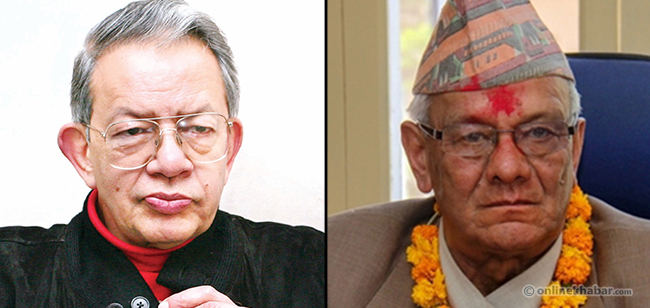 Kathmandu, July 18
Senior leaders Pashupati Shamsher Rana and Lokendra Bahadur Chand have boycotted the Rastriya Prajatantra Party's Central Executive Committee meeting apparently showing their dissatisfaction with the party Chairman Kamal Thapa's recent decision to appoint 42 Central Committee members.
Thapa had called a meeting of the powerful committee today in a preparation for the Central Committee meeting scheduled for tomorrow.
Earlier, Thapa had appointed 42 leaders to the Central Committee, and Rana had issued a statement against the move saying the party was not the Chairman's personal property.
Rana had said Thapa took the decision unilaterally without consulting anyone in the party.
Other leaders including Hari Bahadur Basnet, Nawaraj Subedi and Balaram Gharti Magar are also not present at the meeting.
Thapa-led RPP-Nepal and Rana-led RPP had merged in November 2016.