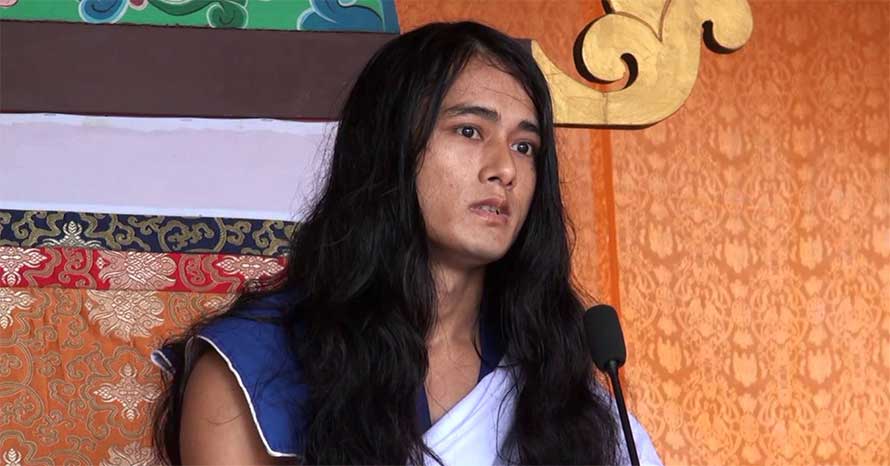 Ram Bahadur Bomjon, the controversial ascetic also known as the 'Buddha Boy', made headlines for weeks last month as four families from Makwanpur, Bara and Nuwakot reported their loved ones went missing from Bomjon's camp.
Following the complaint, police on January 4 raided Bomjon's camp in Sindhupalchok. According to sources, DSP Bimal Raj Kandel, who led the raid, reported of suspected activities in the camp. However, after members of the Bomjon's Bodhi Srawan Dharma Sangh, including former minister of state Mani Lama, met NCP chief Prachanda and home minister Ram Bahadur Thapa, police investigation has slowed down. Lama and his team are learnt to have told Prachanda and Thapa that the Bomjon's case is being exaggerated by the media to incite communal violence.
Following the meeting, home minister Thapa has reached a conclusion that as the case involves 'religious sensitivities', it wouldn't be wise to take action against Bomjon without proof.
Meanwhile, after the Nirmal Pant and 33 kg Gold Smuggling cases, Nepal Police HQ does not want to court controversy again. IGP Sarvendra Khanal has told officers that he does not want more controversy. Police officials say that the people who complained against Bomjon have stopped pressing investigators to look for their relatives.
According to police, the people reported missing in the camp are: Sanchalal Waiba, Suresh Alemagar, Phul Maya Rumba and Chini Maya Tamang. Investigators believed that Sanchalal may have been murdered in the camp.
"We concentrated on Sanchalal as we believed he might have been murdered," an official said. "We then started looking for the other missing people," the official said.
Sources say that police suspected that Sanchalal was murdered and his body burried near Indrawati-6 in Badegaun. Officials even dug up a plot of land to look for the body. While they did not find the body, they recovered nine packets of salt, allegedly used by Bomjon's supporter to speed up the body's decaying process.
Police, meanwhile, suspect that one of the other missing men Suresh Alemagar is no longer in Nepal. Investigators found that Alemagar applied for a passport recently. However, immigration records do not show that he has left the country.