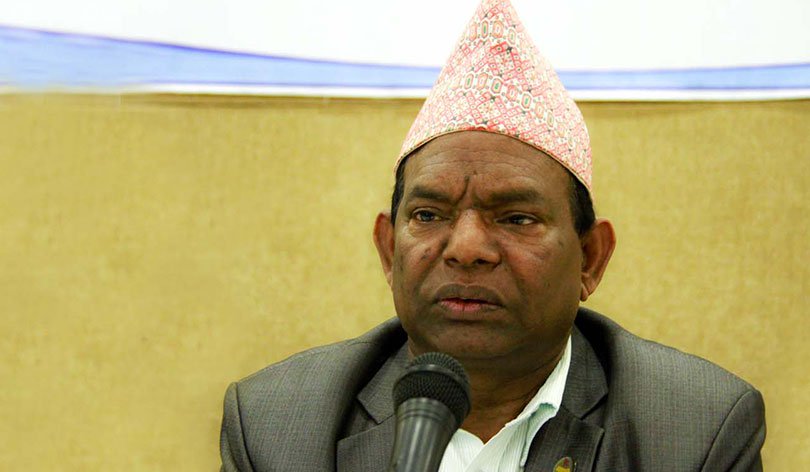 Kathmandu, June 7
Minister for Federal Affairs and General Administration Lalbabu Pandit did not show up at a meeting of the State Affairs and Good Governance Committee of the House of Representatives on Friday.
The Committee had summoned Pandit to discuss a recent vacancy announcement published by the Public Service Commission calling applications for nearly 10,000 positions at local level.
The notice has been dragged into controversy after stakeholders including Madheshi leaders claimed it violated the legal provision about reservations to be allocated for various social groups. The Commission, however, has already clarified that it cannot ensure the quotas for each groups as the vacancies have been calculated for different local units and at least 28 positions should be vacant once to give the reservation as demanded.
Though Minister Pandit did not attend the meeting, lawmakers discussed the issue.
Meanwhile, opposition leaders accused the Minister of trying to avoid the House discussions. They said that the meeting was called for this morning as Minister Pandit request so, citing he did not have time for the date decided earlier.
Lawmakers of the ruling Nepal Communist Party, however, were divided over the issue. Some of them demanded that the Committee direct the government to cancel the notice whereas some insisted that the Minister be summoned first.