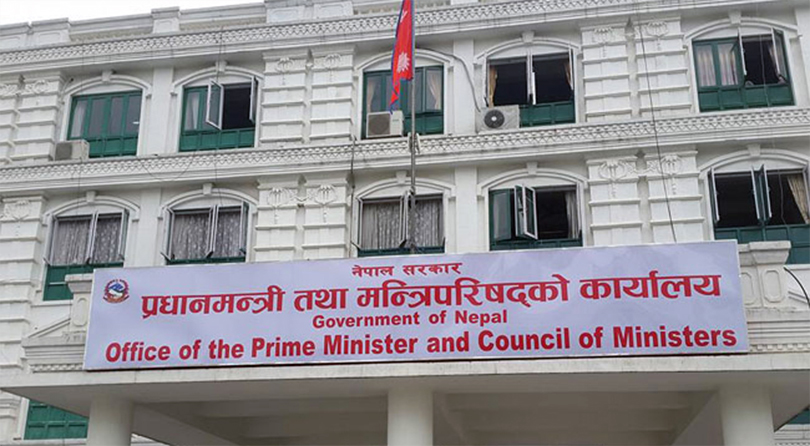 Kathmandu, August 30
Owing to suggestions from the Election Commission, the government on Wednesday has decided to hold elections to the Provincial Assembly and the federal House of Representatives in two phases.
A Cabinet meeting held this morning made the decision, according to government spokesperson and Minister for Information and Communications Mohan Bahadur Basnet.
It has set the date of December 7 for the second phase. The first phase of polls will take place on November 26 as decided earlier.
It is not immediately clear which provinces will the elections in the first phase.
Though the Election Commission had suggested that the polls be held in two phases, the government had announced the single date on August 21 citing major political parties wanted to hold the polls in one go. However, the Commission was piling pressure on the government to do announce another dates as holding elections across the country on a single day would involve managerial complications.
Secretaries transferred
Meanwhile, the Cabinet today decided for transfer of some secretaries.
Krishna Prasad Devkota, Shambhu Koirala, Krishna Raj BC and Maheshwor Neupane have been transferred to Ministry of Supplies, Ministry of Land Reforms and Management, Ministry of Water Supply and Sanitation and MInistry of Culture, Tourism and Civil Aviation respectively.
Nepal Army's Brigadier General Rajendra Karki has been promoted to the rank of Major General.
The government also decided to determine capitals of provinces and appoint chiefs of state on the basis of political consensus.
Article 163 of the constitution has it that  there shall be a Chief of State in each State, as a representative of the Government of Nepal and the the President shall appoint one Chief of State for each State.