Bimala Rai Paudyal from the CPN-UML has taken the position of foreign minister of Nepal in the new Pushpa Kamal Dahal-led cabinet.
It is the foreign minister who works for keeping harmony with foreign countries and maintaining diplomatic relationships. Moreover, in the world scenario, there are various aspects that affect the social and economic aspects of people.
Currently, problems such as increasing geopolitical disputes, Russia-Ukraine tension, rising prices, the border dispute between India and China, deteriorating foreign relations, declining foreign investment, and relations between SAARC countries have been affecting the lives of people in Nepal.
And all these problems are related to the Foreign Affairs Ministry, hence there are many challenges for the new foreign minister. She needs to deal with the challenges by setting up the right priorities which we will discuss below.
What's new in the new foreign minister?
In Nepal's political history, it is rare to have a woman lead the key ministries such as home, foreign affairs and finance. As per the Ministry of Foreign Affairs record, Sahana Pradhan and Sujata Koirala took over the Ministry of Foreign Affairs in 2007 and 2009, respectively. 
Sushma Swaraj, who was nominated by the Bharatiya Janata Party in India, is the only female foreign minister of India until now.
Foreign minister's challenges and promises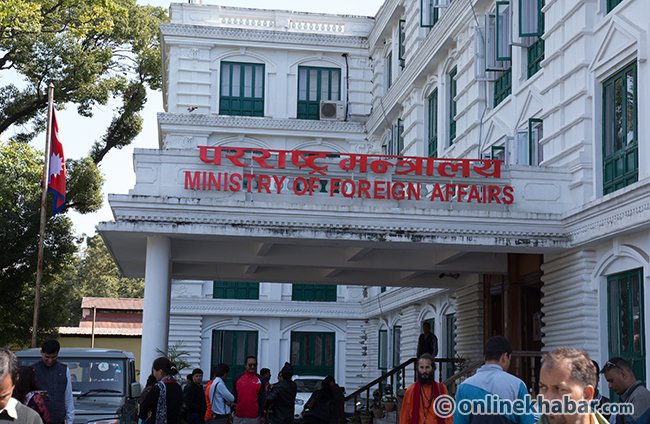 The new foreign minister, who was present in the National Assembly in a visible and audible manner, now has a lot to do in a short time. She has to work to strengthen Nepal's declining international relations and diplomacy by mobilising the ministry's officials.
Today, the country can raise its reputation and its voice only through the proper use of diplomacy. On the day she took over the Ministry of Foreign Affairs, she said that she would work according to Nepal's non-aligned foreign policy, make a common policy, discuss with foreign experts, facilitate services to the people, remove the difficulty in obtaining passports, work in coordination with diplomatic missions, and take advantage without compromising national interests.
Narrating the experience of working together with the international missions located there, she said she would prioritise making Nepali feel as safe at home when they enter an embassy of Nepal located abroad. She also said that she would discuss the border dispute with every concerned party.
Priorities she should have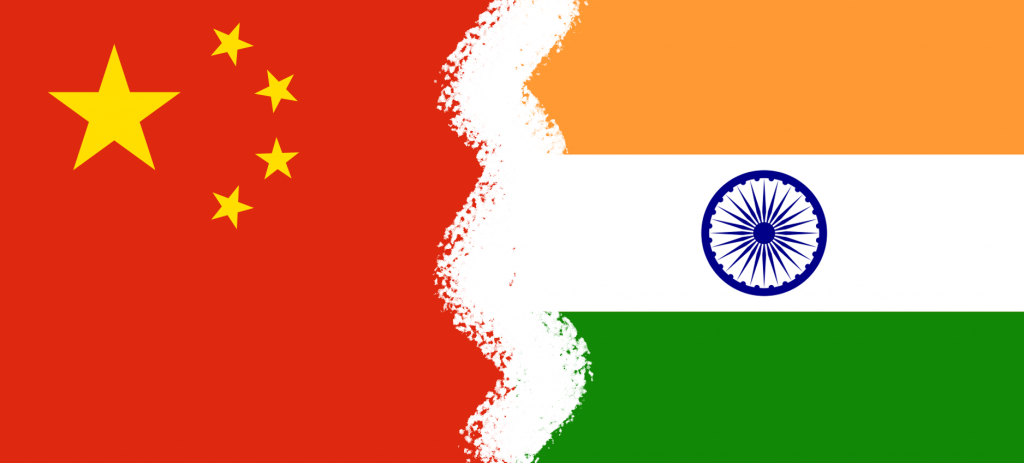 But, there are several challenges ahead of the new foreign minister in keeping these promises. To do so, the following things should be considered before initiating.
Adopt climate diplomacy: Pakistan has received billions of dollars in aid as it suffered severe floods due to climate change. Nepal is also suffering from climate change, and Nepal can now get support worth billions of dollars by adopting climate diplomacy. Nepal's image will increase if the Nepali government organises various climate change-related forums and international programmes like the Sagarmatha dialogue.
Economic diplomacy: To adopt economic diplomacy, people who understand the economy should be given the responsibility of ambassadors to those who have diplomatic knowledge and understanding. As career diplomats have also spent their lives in their jobs and are experienced, the new foreign minister should consider sending such diplomats as ambassadors to developed countries and it can only increase the efficiency of the foreign service.
Focus on negotiation: In diplomacy, problems are solved through negotiation. As per Kautilya Arthasastra, diplomacy is done by adopting skills to persuade (sama), purchase (dama), punish (danda), and exploit (bheda) to exert influence according to one's will. It is mainly used by powerful nations. Special training should be given to all ministry officials at specific intervals by the Institute of Foreign Affairs. It means the new foreign minister has the job to empower the institute.
Focus on human resource management: Speaking in a parliamentary committee, foreign secretary Bharat Raj Paudel recently said that the Nepali embassies could not do the necessary work due to a lack of human resources. He said that the embassies abroad were very small with only around four people; hence, the institutional capacity needs to be increased as the number of Nepali migrant workers is multiplying. There is a situation where Nepali diplomats cannot actively participate in various matters including economic diplomacy while solving the problems of Nepali workers. These things are serious and the new foreign minister should take them seriously.
Tourism promotion: Despite the potential of tourism, Nepal has fallen behind while China has adopted Chinese soft power diplomacy by sending millions of tourists to foreign countries every year. The new foreign minister should also work to inspire tourists to visit Nepal with several campaigns and promotional activities that boast that Nepal is a safe land, which helps to bring international currency to Nepal. Due to the recent plane crash in Pokhara, the message that Nepal is unsafe has gone out in the international media. The ministry should start working on how to tackle this and how to remove it from the blacklist of the European Union.
Settlement of disputes with India through negotiations: Nepal should maintain its diplomatic balance with its neighbouring countries. There are many problems like the border dispute with India, the EPG report not being accepted by Modi, the Gurkha recruitment dispute, and the suffering of Nepali people at the border. It is necessary to persuade India to resolve these issues through dialogue and improve relations.
Benefitting from geopolitical fluctuations: Since Nepal is located between the world's two largest economies and the world's two largest countries, its diplomacy should not be too different from the diplomacy adopted by these two countries. During the cold war, even with a low budget, when the leadership was strong, Nepal developed itself by adopting attractive diplomacy. Now, it has to seriously review how its diplomacy will be and work accordingly for the national interest. There have been various speculations that the next era is the era of Asia. Therefore, how Nepal uses it will make sense in its investments in diplomacy and foreign affairs.