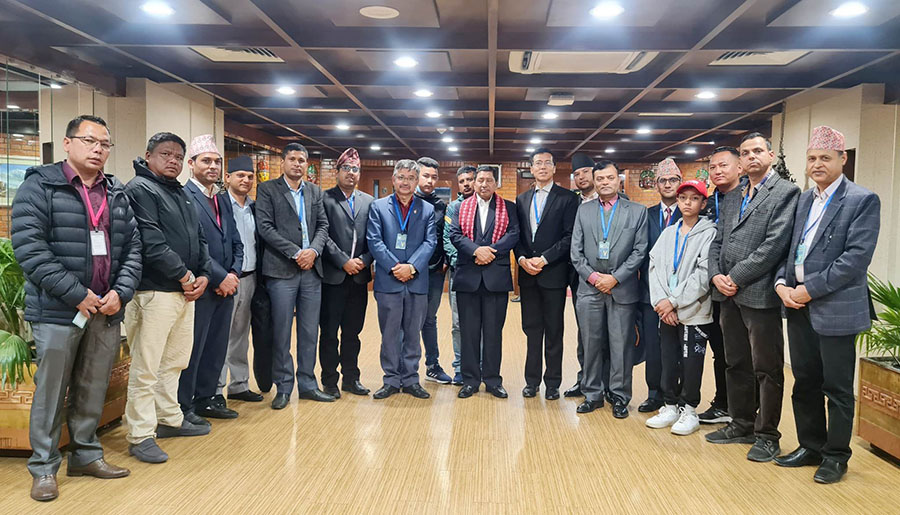 Kathmandu, March 8
Nepal has been chosen as the chair of the global coordination bureau of the least developed countries (LDCs) in the fifth UN Conference on Least Developed Countries currently underway in Doha of Qatar.
Deputy Prime Minister Narayan Kaji Shrestha led the Nepali delegation to the event and returned home last night. His delegation included National Planning Commission Vice-Chair Min Bahadur Shrestha, Foreign Secretary Bharat Raj Paudyal, Industry Secretary Madhu Marasini and NPC Secretary Kewal Prasad Bhandari among others.
Prime Minister Pushpa Kamal Dahal himself was scheduled to visit Doha for the meeting, but it was withdrawn in view of the upcoming presidential election.
According to DPM Shrestha's secretariat, Nepal will formally take over the role during a formal event to be held next month.
The United Nations has already announced graduating Nepal from the LDC status in 2026.