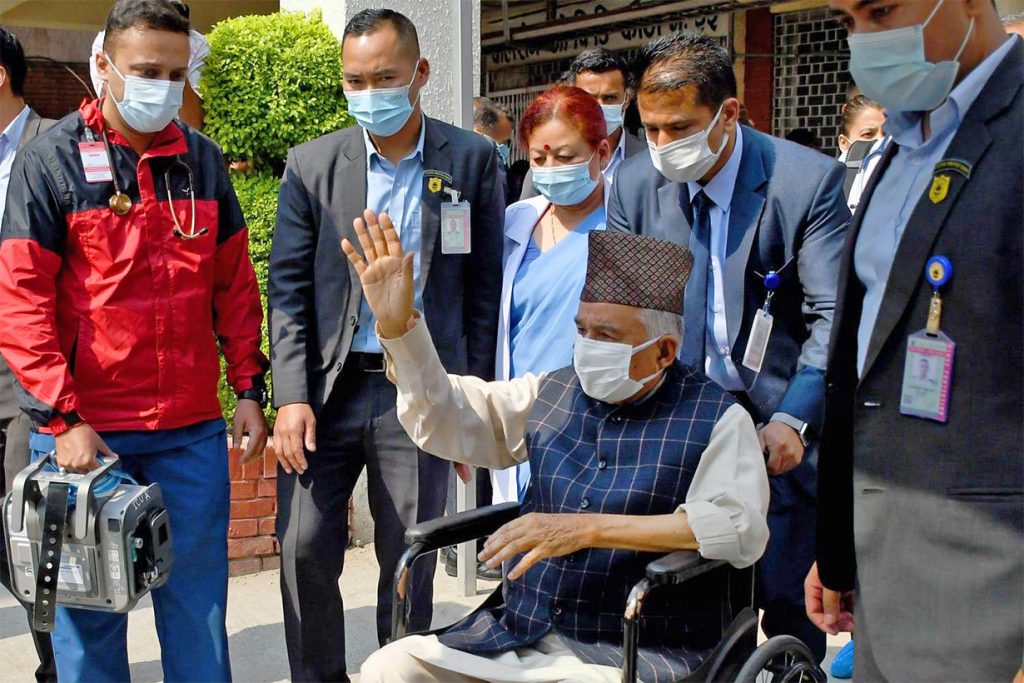 Kathmandu, May 2
President Ram Chandra Paudel wants to cover all the expenses incurred during his medical treatment in New Delhi, India, recently on his own, informs President Paudel's secretariat.
The statement comes one day after Nepali Congress general secretary Gagan Thapa asked the president to not burden the state coffers for his treatment.
In a statement on Tuesday, Paudel's press coordinator Khila Karki says the president was taken to the All India Institute of Medical Sciences following the advice of the Tribhuvan University Teaching Hospital doctors.
President Paudel was taken to New Delhi on April 19 for some chest infection treatment. He returned home on Sunday (April 30).