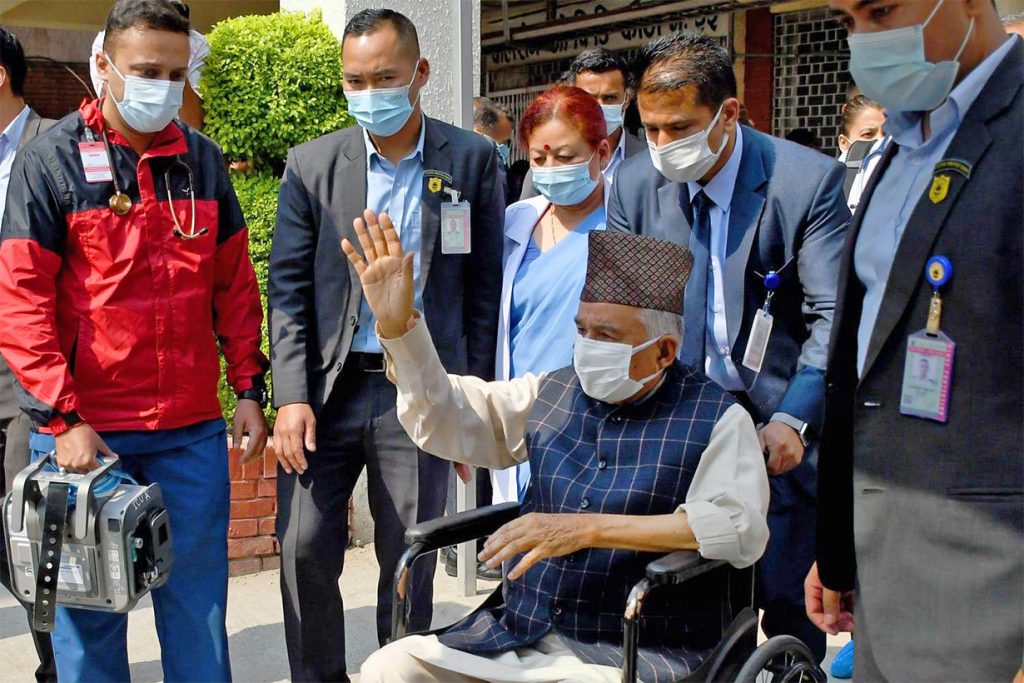 Kathmandu, April 19
Nepal President Ram Chandra Paudel has been taken to New Delhi of India via an air ambulance for treatment of a chest infection.
The president's secretariat says Paudel will be admitted to the All India Institute of Medical Sciences. Two doctors and a nurse from the Tribhuvan University Teaching Hospital have accompanied President Paudel.
After suffering from an ailment, Paudel was rushed to the hospital on Tuesday evening.
Around two weeks ago, Paudel was admitted to the Teaching Hospital to get diagnosed with an infection. After a recent test found that the level of infection did not go down, doctors advised him to go to India.