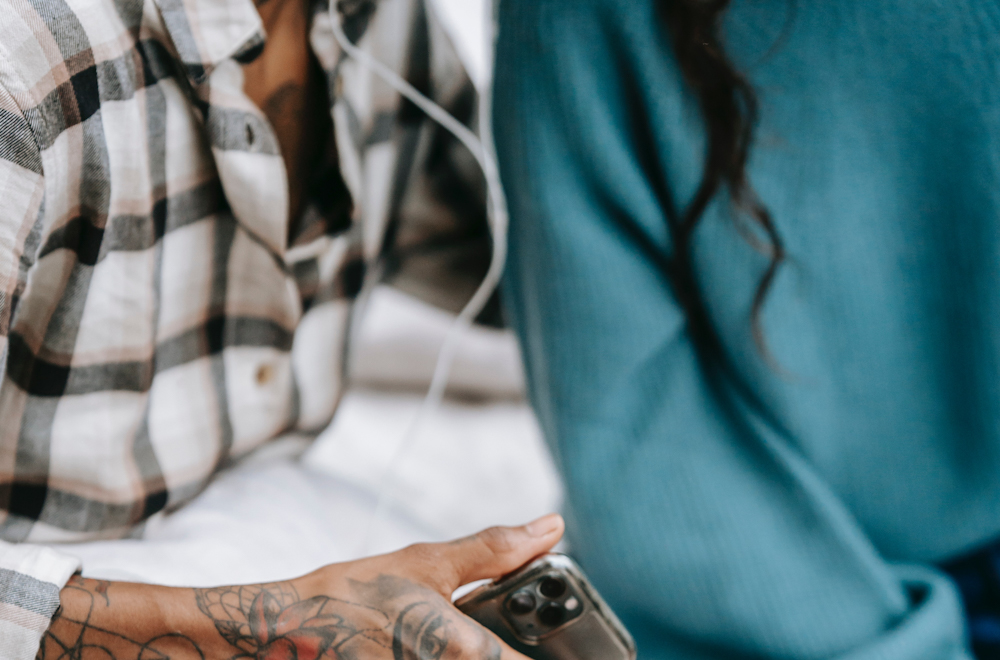 Constantly evolving, Nepali music has come a long way in recent years. That is why every time one can discover new flavours in it. There have been some western or Bollywood influences on many popular Nepali songs while many musicians showed excellence not requiring sophisticated recording equipment or effects to stand out. Songs from Nepali films are also popular at the time and age, making everyone hum their tunes throughout the year.
So, here are a few incredible songs that made it come alive this year.
1. Sasto Mutu
Sajjan Raj Vaidya is a popular Nepali singer, who has given many hits and loved songs. On the first day of the new year, he gave another song, Sasto Mutu. He performed, wrote, and composed this song as well as explored his acting chops, making it one of the most popular Nepali songs of 2022.
This song describes what happens when love is expensive and the heart is cheap.
The music video was released on January 1, 2022, and has received over 39 million views and 393,000 likes on its official YouTube video.
2. Yestai Nai Hola
Yestai Nai Hola by Phosphenes is another fantastic song released this year. Diwas Gurung mixed, mastered, and produced the song.
One of the most popular Nepali songs of the year, Yestai Nai Hola depicts Nepal's political situation, in which people have to struggle to get their work done or wait so long that even after many generations, and yet the work remains unfinished. This song was released on January 15, 2022, and it has approximately 2.2 million views and 49,000 likes on its official music video.
3. Risaune Bhaye
Risaune Bhaye is sung and composed by Sushant KC, a Nepali singer and songwriter. On YouTube, this song has 1.06 million views and 330,000 likes, making it one of the most popular Nepali songs in the past year.
Released on January 16, 2022, this song features two lovers where the lover is telling his beloved that if they want to keep fighting over trivial matters and getting upset, she should teach him how to console her. Being a helpful song to lovers, it charted top of the list of popular Nepali songs.
This song is also a gift for his parents' wedding anniversary. This song features Sushant kc and other cast members.
4. Aakhale
Aakhale is a song by Yabesh Thapa, a young Nepali artist, and songwriter. Thapa also performs, writes, and composes this song, which is produced by TWK. In this song, the writer describes falling in love with his lover's eyes without even realising it. He also states that he would never fall for anyone's love trap, but he fell for his lover because of her eyes.
This song got released on January 23, 2022, and as one of the most popular Nepali songs of the year has approximately 17 million views and 209,000 likes on its YouTube video. Thapa features himself in the video.
5. Thamana Haat
Thamana Haat is a romantic single released by Nepali singer and songwriter Samir Shrestha. Foeseal produced this song and also composed, performed, and penned it. Samir Shrestha and Dhristi Shahi Thakuri star in this video.
Shrestha has described one of the most popular Nepali songs of recent times as "a promise to never let go, no matter what". It features the story of a couple that stumbles through life and the changes it brings with it.
Apart from the love story, the music and lyrics have made this one of the most popular Nepali songs of 2022. This song was released on February 10, 2022, and has received approximately 22 million views and 266,000 likes on YouTube.
6. Bacha Bhayo
When Swoopna Suman released this song about his wedding, the news broke many hearts, but the song won their hearts. It quickly became one of the most popular Nepali songs and one of the bests from the artist.
This song [also their wedding video], dedicated to his newlywed beloved, is all about how he promises his wife that he will be there for her "in sickness and in health", together till the end and share everything throughout their marriage. Naturally, Swoopna Suman and Jyotsna Yogi star in the music video and shows a glimpse of their real-life love story.
Saswot Shrestha has produced, mixed, and mastered the song. This song was uploaded on YouTube on May 6, 2022, and has over 7.4 million views and 207,000 likes.
7. Keshari
Keshari is a Nepali song sung and composed by SD Yogi with lyrics written by Ram Abiral Bista. This song was released on May 27, 2022, and has received 12 million views and 175,000 likes. The video features popular actors Daya Hang Rai, Saugat Malla, and Miruna Magar. This is a song from the Nepali film Kabaddi 4: The Final Match.
With a poem, in the beginning, the soulful song transitions to feature the budding romance between the two of the leads of the movie. The song is romantic and catchy, making it one of the most popular Nepali songs as soon as it was released.
8. Babari Rang
Anmol Gurung and Asmita Adhikari are the faces of this Nepali song. This is the title track from the film featuring actors Dhiraj Magar, Aditi Budhathoki, and Dhiraj Nadakar.
With beautiful landscapes and this romantic song captured the hearts of the listeners. Pictured in the snowy mountains, this colourful song is one of the most popular Nepali songs of 2022 as it has 8.2 million views and 91,000 likes since its release on June 14, 2022.
9. Baimani
Baimani is one of the other popular Nepali songs by Sushant KC that was released this year. KC wrote, sang, and featured in the video Baimani while Saswot Shrestha composed the music.
Baimani is described as a song about life and circumstances rather than people. The lover is shown in the video to be sick and on the verge of dying. But, when life was so unfair to him, and his beloved too broke her promise to always be with him.
The song is loved by many including the ones who have not been able to move on in life because of their "baimani" (betraying) partners. This song features Sushant KC and actress Swastima Khadka. It was released on July 9, 2022, and has 2.4 million views and 93,000 likes so far.
10. Suna Kanchha
Trishna Gurung performs, writes, and composes Suna Kanchha. Bizu Karmacharya is the composer and music director while Tenzin Samteen and Heena Bajagai star in this song.
It depicts a pure and innocent form of love beyond materialism. This song was released on November 22, 2022, and has received over 3.2 million views and 97,000 likes on YouTube already becoming one of the most popular songs in a short time.