The monsoon clouds settled down and a few patches of rain scattered the distant mountains. As dust was washed away, beautiful weather soon set in.
It all began when Dashain approached the city, and the torrential rains faded away. I had to head into the woods and up the mountains. I carefully designed my trip to include the famous Poon Hill to see the mountains from a distance, before heading straight into the heart of the Annapurnas.

Along the trail, I was greeted with patches of clouds rushing into the forest. The woods looked as if they came out straight from a fairy tale. The frequently changing weather must have done the trick, I thought. Mist, meanwhile, added more mysticism to it.
There were cascading waterfalls, dense forests and greenery as far as the eyes could see. My lungs, on the other hand, were, for the first time in many months, full of fresh air.
The darkness of the night enveloped the day as I reached Ghorepani, a hamlet located  2,874 metres above sea level. The drizzle that started towards the evening lasted the whole night, making hikers anxious about the morning weather.

The showe was on till four in the morning as trekkers prepared to begin the pre-dawn hike to Poon Hill. Every day, hundreds of wanderers from around the globe hike up in the darkness and patiently wait in the shivering cold for the sun to rise.
This particular morning, we were not disappointed. The veil of cloud was lifted to reveal the full view of the Annapurnas, Machhapuchhre, Nilgiri, Hiuchuli and other peaks before sunrise. The postcard-perfect beauty was right in front of eyes, at arm's length.
Mesmerised we were, to behold the towering canvass painted with pink, golden, orange and bluish hues.
Poon Hill, lived up to its hype. The glow of the morning had turned the earth into a beautiful work of art.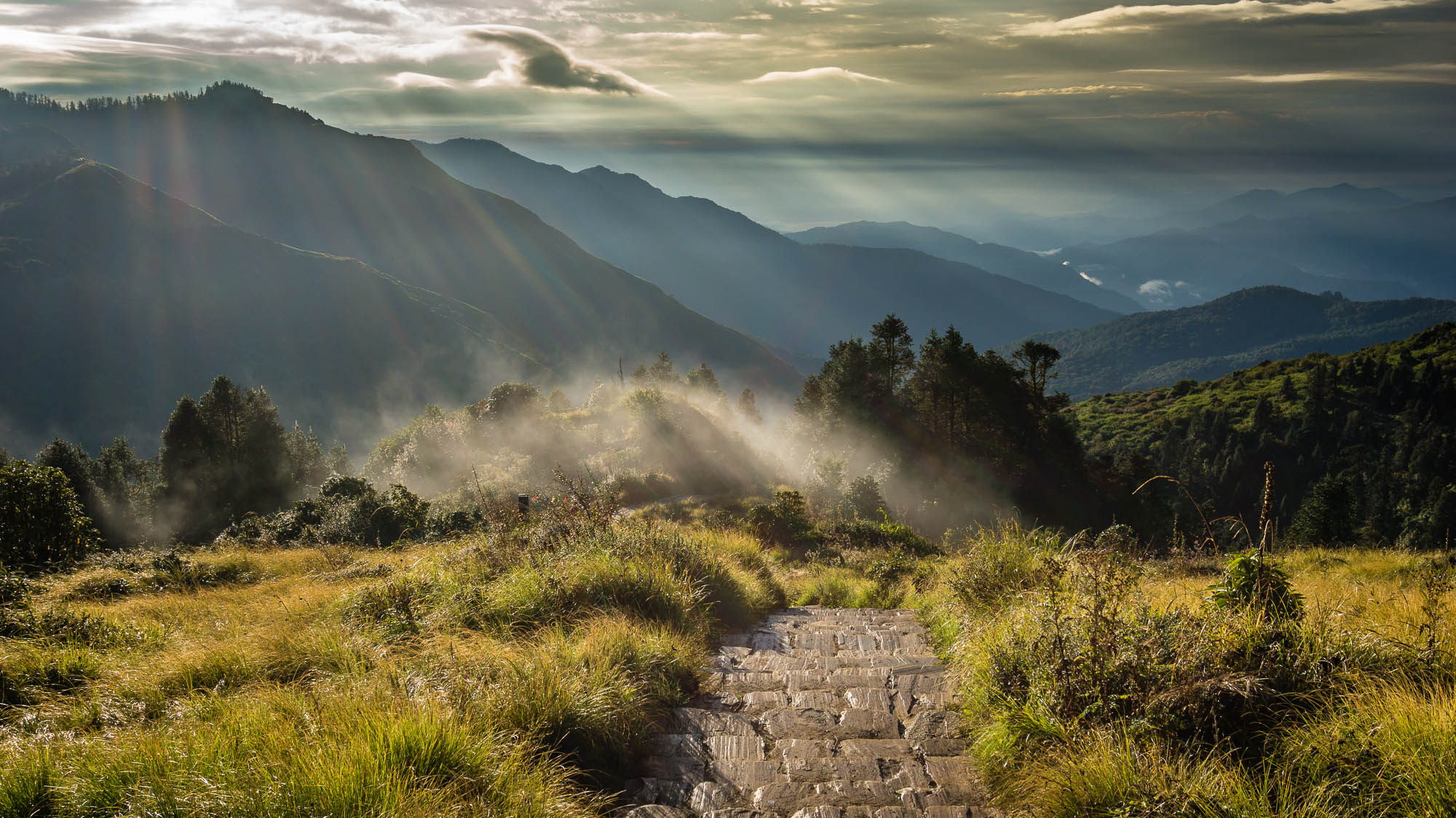 While Poon Hill might be the destination for some, there are other adventurous souls, with few more days to spend in the wilderness. They venture deeper into the mountains after having a sneak peek over the horizon.
Like those of the latter breed, capturing a few moments of beauty in the timeless memories, I began ny steps down the hill, happiness painted all over my face; I was an inch closer to the heart of mightiest of the mountains.
***
Read also
Chasing a Himalayan sunrise at Poon hill