Three years ago, 13-year-old Nirmala Pant went missing from her home in Kanchanpur. Not seeing her daughter come home, Durga Devi, worried, went to the nearest police office to file a complaint. But, the officers on duty did not take her seriously as they refused to file the complaint.
"They told me she must have eloped and would be back tomorrow," Durga Devi had told Onlinekhabar three years ago. "Had they been serious about investigating the case, maybe things would have been different." Police Inspector Jagadish Bhatta, who was the ward police chief of the area, had also told her that they would search for Durga Devi's daughter the following day.
An investigation officer at Nepal Police says that this was the point where the police failed as officers did not show any interest to carry out a preliminary investigation into the case that later emerged as one of the biggest murder mysteries of recent years in Nepal.
"They should've taken the case and started investigation. Had they done that, things would not have been as bad it has been," says retired DIG Pitambar Adhikari. "For a family that is worried, a good preliminary investigation goes a long way as it gives them the confidence that the police will do their job honestly."
Kanchanpur police, however, failed to do so. SP Dilliraj Bista, this district incharge of Kancharpur Police, did not even go to the place where Pant's body was found, which caused uproar in the community. The police were even accused of trying the save the culprits as they cleaned the deceased's clothes.
"Female police officers covered her lifeless body to hide from people who had come to see the commotion. But in cases like these, transparency is the only way you can give the victim's family and others the assurance that you're doing the right thing," says Adhikari.
He says that from a forensic viewpoint, it is a crime to wash the clothes of a victim but adds that there are times other things need to be taken into consideration as well.
"It was wrong to do that, but there are times when the police do things based on their instinct. But that said, the intentions should be clear from the start," says Adhikari.
Twenty-five days after the incident, the Kanchanpur District Police Office and the Central Investigation Bureau (CIB) announced that Dillip Singh Bista was the person who had killed pant, but the locals did not believe the police as they were not kept in the loop about the investigation from the start.
Chief investigator of the case, DSP Angur GC, however, said Bista was the only person who could have done such a crime based on all the evidence they had. In order to prove their claim, the investigators sent Bista's DNA to be tested. But, his DNA did not match with the vaginal swab collected from the victim's body as the case took another drastic twist.
Bista was released by the police which resulted in an uproar in the country as the investigators were dubbed the culprits by the locals.
Three years on, the police still do not know who actually killed Nirmala Pant. There could be several reasons why the case still remained a mystery, but investigators and stakeholders say local police's ignorance of the preliminary information the families provided is the first error.
But, there are several cases like this when the investigators cannot consider the information they were given seriously, which not only further victimises the potential victims but also makes the public lose faith in the police institution.
Unlearned lesson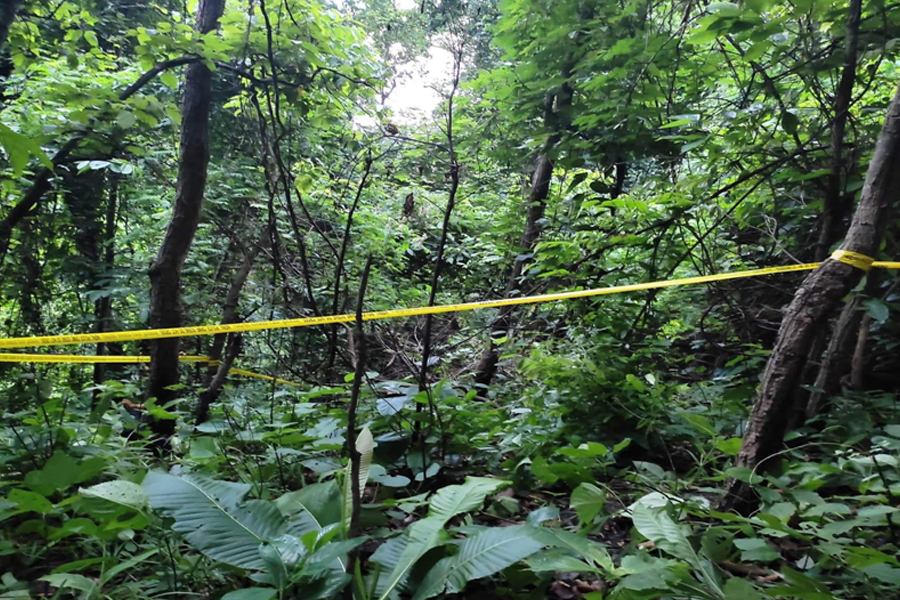 After this incident, there was hope that the police would learn a lesson and conduct investigations in a fair and just manner. But, in less than three years, another incident shed light on how poor police's preliminary investigations are.
On June 25, 2021, Sujita Bhandari went missing from her home in Chitwan. Bhandari had called her sister Kavita telling her she had been kidnapped. But when Kavita went to the police to file a complaint, the police did not take her seriously as suspected that this was all hoax.
Chitwan's District Police Office also disregarded the claim that Bhandari had been kidnapped and told her family that she might have eloped. But on July 4, her body was found in a community forest near her home and the police finally took the case seriously.
"The kidnapping story sounded fabricated as we felt that the call Sujita made was fake," says an officer who was associated with the case.
Former DIG Hemanta Malla says that a police officer cannot take any information lightly. He says that even though this case looks like a suicide, the police could have taken her sister seriously which may have avoided Sujita's death.
The District Police Office has already announced that Bhandari committed suicide, but whether that was the case is yet to be proved.
Her body was brought to Kathmandu's TU Teaching Hospital for post-mortem. But doctors have not been able to determine whether it was murder or suicide.
The police say she committed suicide because they found a packet of poison near her lifeless body. But coming to a verdict without waiting for a viscera report is wrong, say experts.
"We're still waiting for the viscera report from the National Forensic Science Laboratory. But due to Covid-19, they are only operating with 50 per cent staff, which is causing a delay," says an official working at the District Police Office.
While this case was going on, another news of 21-year-old Bina Sapokta disappearing started to surface. Her family filed a complaint at the police over a month ago, yet police have found little to no leads.
Sapkota's father Jayeshwar says that Pravesh Kandel, who has been arrested by the police, is soon being released as they do not have enough evidence to keep him in custody. Kandel, according to Jayeshwar, is Sapkota's boyfriend who had taken her to Chitwan from Nawalpur on the day she disappeared.
But as she did not come home by 9 pm, Jayeshwar went to the district police office to file a complaint. The police arrested Kandel and started an investigation, but Kandel says that he last saw Sapkota at an ATM lounge near the Narayani Hospital.
Police say Sapkota and Kandel had an argument near the hospital, which has been captured in CCTV. "The footage shows the two arguing as Bina throws her mobile phone. But around 8 pm, Bina seems to have called Pravesh (Kandel) from a different phone," says a police officer associated with the investigation.
According to the police report, Sapkota was last seen near the banks of the Narayani river. Apart from that, the police have no leads whatsoever.
Mistakes after mistakes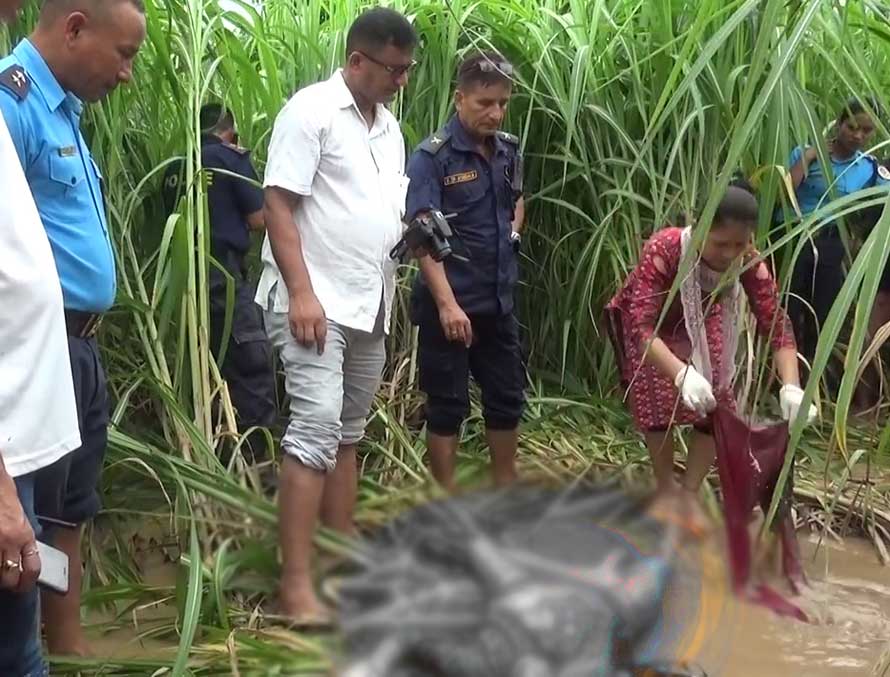 There have also been cases in which the investigation has been affected by the victim's families themselves. When Sujita Thakur, from Mahottari, went missing on June 3, her family told the police that she had eloped.
After being informed by her family, the police arrested a person she had an alleged relationship with and started an investigation.
The police, on that basis, told her family that their daughter had run away, without investigating the case deeply. But after a month, the case took an interesting turn as police started to suspect the family itself including her husband Mukesh and brother-in-law, Rupesh. Rupesh was the one who had told the police she had eloped with another man.
Police eventually found Sujita Thakur's body which was hidden at a septic tank of a sawmill, a kilometre away from her house. Upon finding the body, police then started to quiz her entire family.
These are just a few cases. In the past three years, there have been countless examples in which the police's negligence has affected cases.
According to an expert, police have been making similar mistakes in the past as well, but due to a lack of mediums, they had not been coming out to the public.
"These happen because of mistakes, not because of ill intentions," says DIG Uttam Subedi.
According to data provided by the police headquarters, in the past three years, 21,712 women and girls have gone missing in Nepal, out of which 736 were found dead.
Investigation process questioned
Over the past few years, the public has been questioning the effectiveness of these investigations carried out by the police.
On June 8, 2021, Sejal Koirala, from Ilam, was declared dead by Lifeline Hospital in Damak. Koirala was found unconscious by her boyfriend Arun Rai. Police, sniffing something shady, arrested Rai and started investigating the case. During the investigation, Rai continued to reiterate that Koirala fell in the bathroom and died due to it.
The police's initial investigation found out the two were living together and were also involved sexually. The post-mortem report said that Koirala was strangled, after which Rai admitted that he killed her because she would not have sex with him as she was ill.
Lawyers believe Rai should have been charged with both rape and murder of Koirala as does her family. But, the police did not ask for the vaginal swab during the post-mortem, as a result, Rai will only face one charge (murder).
Two years ago, police's initial investigation confirmed that the survivor who had accused controversial religious leader Siddhababa of rape had been to his ashram to meditate. After the incident, Siddhababa calling the victim to apologise was also found out in the initial investigation as he was presented at the court. But, Sunsari District Court judge Ram Krishna Upreti released Sidhhababa for a bail of Rs 300,000.
The survivor states the police had asked the two parties to come to an agreement since the beginning. She says SP Yagya Binod Pokharel took her to the side to minutely take her statement. But according to Nepal's rule, a female police officer should have been doing that.
Human rights activist Mohna Ansari says these type of incidents show how weak Nepal Police's initial investigation is.
"Investigations should be done fairly with the help of forensic science and should be victim-friendly. But, the current state in which police investigate cases is wrong," she says. "When the police's investigation is weak, the court will not be able to make the correct verdict."
Ansari further says the police need to change the way they investigate cases, also adding influence and greed have been affecting investigations.
Another example is the Durbarmarg rape case of 2017, in which the police tried to settle the case between the survivor and the offender by offering the victim Rs 3 million. But as the case gained media attention, DSP Tilak Bharati was removed from his position as the chief of the Durbarmarg Police Circle while inspector Laxman Singh Thakuri was suspended.
Advocate Mira Dhunga feels this is an example of the police looking at women as objects.
"The way police look at women is wrong," says Dhungana. "Most of the time when a woman is missing, they say she must have run away with a man. This needs to change."
Even when they find a dead boy, the police seem to make some sort of errors.  SP Jaya Bishnu Nepali, who has spent a lot of time in crime scene investigation, says this happens when the police do not send skilled personnel to the crime scene.
"The crime scene officer is important when it comes to gathering evidence from a crime scene. He even asks from a specific report from the post-mortem based on what he sees in the crime scene," says Nepali, who adds there are not many skilled and experienced crime scene officers in Nepal.
In Nirmala Pant's case, police should have kept her clothes away from the sun instead of washing them and have covered her body with something else. Doing that would have helped investigators a lot, he claims.
Nepali police does not even protect the crime scene in a manner that they should, say experts. This again has to do with inexperienced crime scene officers.
"These small things play a major role in making sure the culprits are caught. Chief investigation officers are also turning a blind eye to all this, which is causing further issues," says Nepali.
Dhungana feels there are incidents in which the police are hostile towards the survivors themselves.
"A new ordinance has been passed which has made things even more difficult because a woman will have to face the consequences if her claims are not proved. It is hard because the police do not investigate the matter with competence," says Dhungana, who adds that it is likely that there will be fewer cases due to it.
She says that mistakes even happen during prosecution, due to which the survivors do not get justice.
Helpless police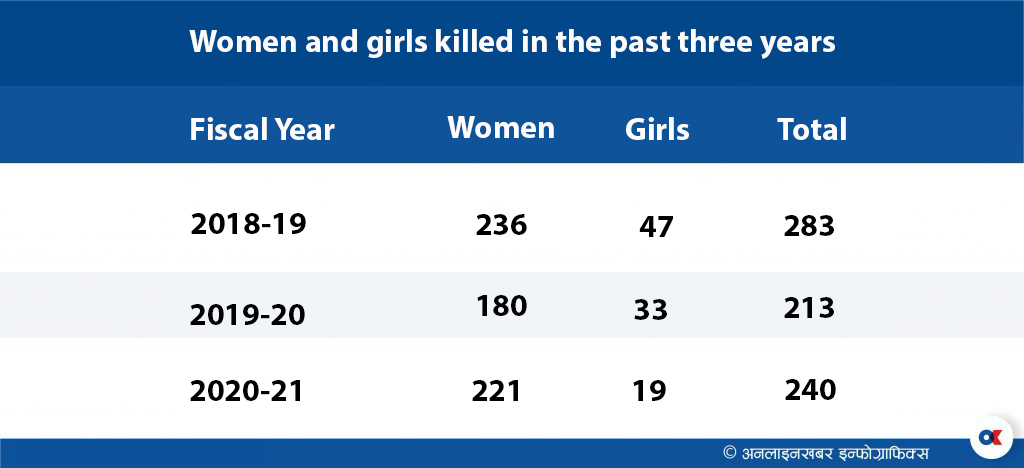 DIG Uttam Subedi feels that a protest after a murder or any crime is pointless as it affects the police's investigation and, in many cases, causes a diversion.
"We've had to mobilise the police that we need for investigation to control the crowd that causes havoc in the respective cities," says Subedi.
Nepal Police Spokesperson SSP Basanta Bahadur Kunwar says that because the investigation is not maths or science, they cannot follow the set criteria at all times.
"Police will face difficulties due to different circumstances. Sometimes, it's the weather that makes it tough while sometimes it's other situations. Things aren't always black and white," says Kunwar, who says that they also need technical help.
Former DIG Adhikari says police should now make sure they look after call detail records and locations in every criminal case. But for this to happen, police will need permission from a court.
"The court preaches anonymity which is good, but it does affect the investigation as we have to wait a long time before we get these intricate details," says Adhikari. "Take kidnapping for example. If we get the location of the person when they call, it'll be easy to catch them. Now due to these rules, it takes us ages."
An official at the Kathmandu Valley Crime Investigation Office says that policy does not favour the police even though technology does.
"If we misuse it, take action. But when we have technology available, don't make it hard on us to investigate please," he says.
Police have the provision to gather fingerprints, but sadly, they do not have the data to match these fingerprints with, which causes a lot of problems.
"We can only trace fingerprints of people who have been arrested previously. We need to do what countries in the West do. We need to have every citizen's fingerprint on our database," says Adhikari
He further adds Nepal needs more CCTV cameras in all major areas of the country, which will in the long run help catch culprits. There are CCTV cameras in many areas in major cities in the country, but most of them are below par.
"We have to look at the movement and then investigate the matter. When these cameras are substandard, it's hard," says an investigation official.
Nepal Police has brought a new sim locator that will help them find phones which have been switched off. But, it is yet to come into operation.
"A few bad investigations should not undermine all the good things that we have done. We know that we have to improve and that is what we have been doing," says an official.