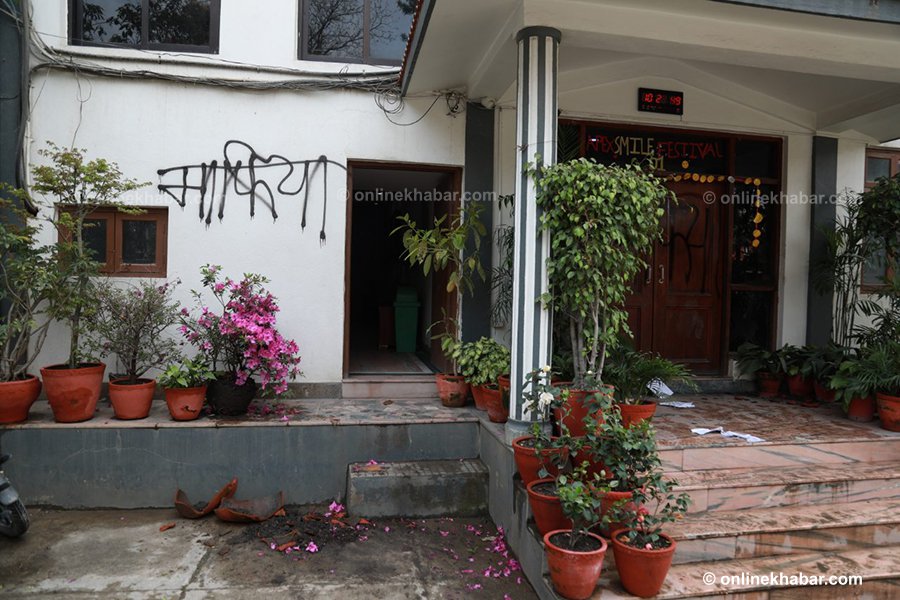 Kathmandu, March 31
Nepal Student Union members have been arrested by police for vandalising colleges affiliated with Pokhara University.
According to police, the students vandalised Ace, Apex, SAIM and Rajdhani colleges where they put up black banners and spray-painted 'Mafia' on the colleges' walls.
NSU leader Navaraj Tripathi says that the union was protesting because PU affiliated colleges had given admission to 391 students illegally and later barred them from giving their exams.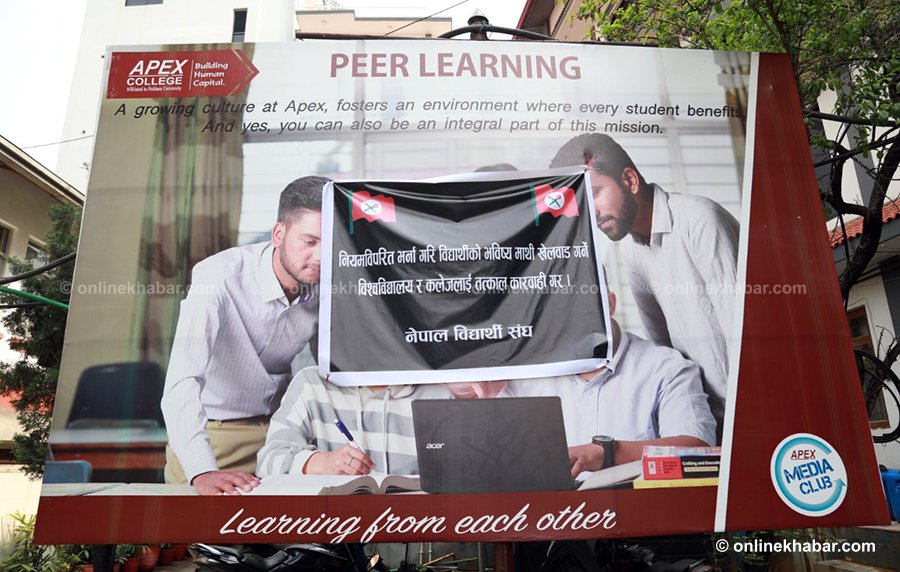 Tripathi and 10 others have been arrested by police and handed over to Teku police station.