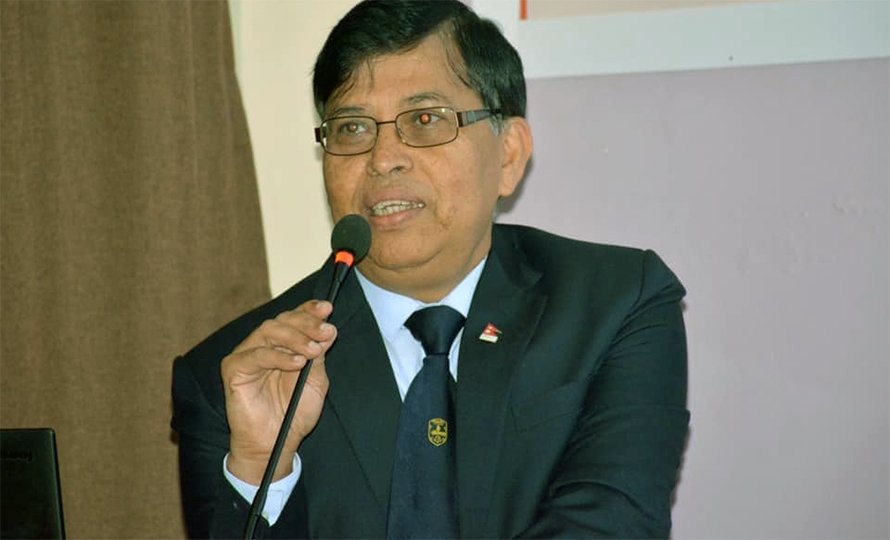 Kathmandu, August 28
Tribhuvan University's central office in Kirtipur once again turned tense on Sunday as the student wing of Prime Minister Sher Bahadur Deuba's Nepali Congress party obstructed the press meeting of the top university officials.
Following the obstruction, TU Vice-chancellor Dharma Kanta Baskota has complained that the university does not have an environment conducive to work.
A group of pro-Nepali Congress students led by Yogendra Rawal, who is accused of a violent attack on sociology teacher Prem Chalaune in October 2020, obstructed the press meeting today, forcing the Tribhuvan University officials to seek the help of police.
"The university has been closed for over 300 days so far if you add the periods when different groups padlocked our office," Baskota says, "There are complaints that different groups have been demanding money from us. Several teachers and staff have been beaten up."
"In such a situation, the university has been unable to perform its work on time, and it has impacted the students," Baskota says, "Consequently, students opt to go abroad."