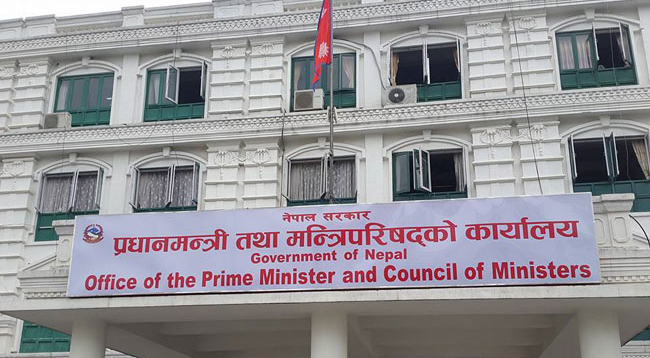 Kathmandu, March 26
The Office of the Prime Minister and Council of Ministers has issued a directive to the Ministry of Information seeking action against Onlinekhabar for calling Janakpur the 'capital of Madhesh' in its series of stories on the region.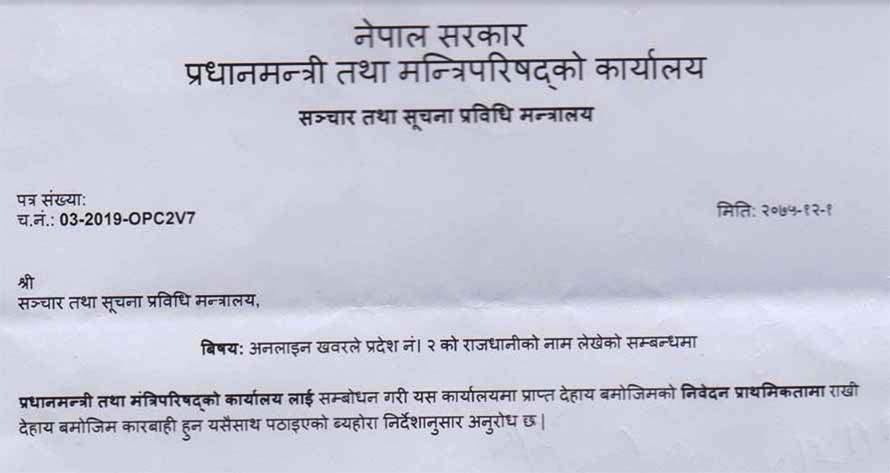 In a letter to the ministry dated March 15, 2019,  the PMO noted that it received a complaint that Onlinekhabar named Janakpur as the capital of Province and directed the ministry to respond to the complaint.
The ministry then wrote to the Press Council four days later drawing its attention to the letter from the PMO and asking it to respond to the complaint swiftly.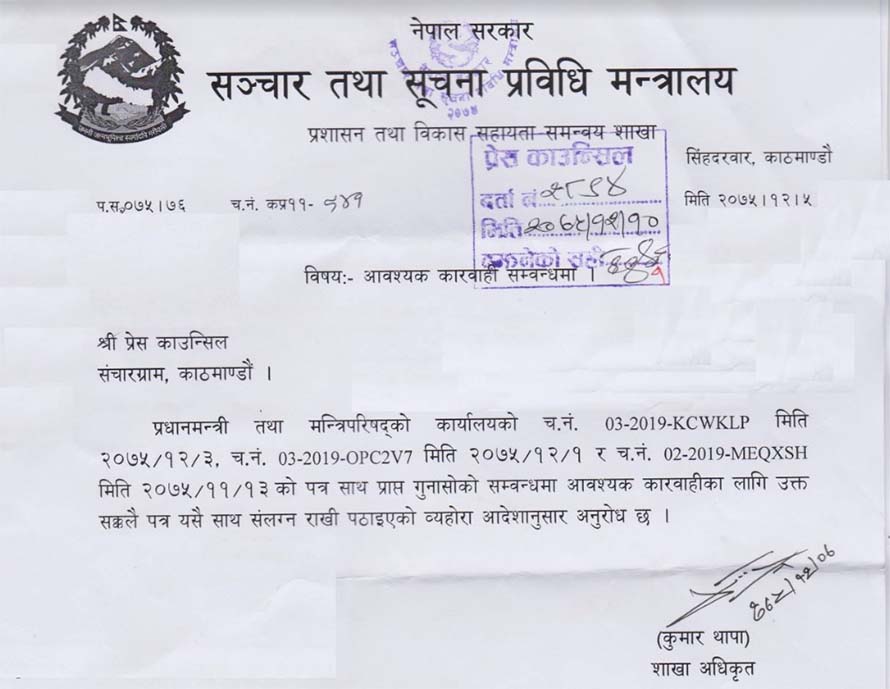 Onlinekhabar, meanwhile, says that its description of Janakpur as the capital of Madhesh is based on recent government decisions. The government itself has designated the city as the temporary capital of Province 2. Almost all administrative work of the province is carried out in Janakpur.