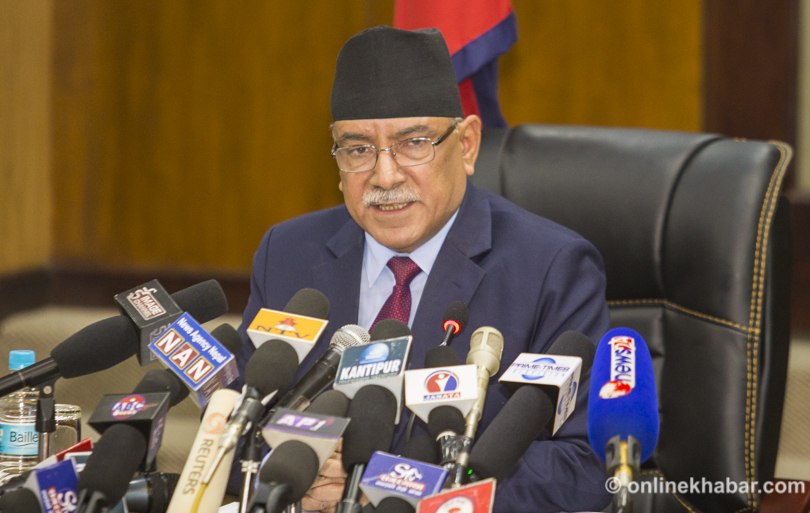 Kathmandu, May 23
Prime Minister Pushpa Kamal Dahal on Tuesday announced his resignation as he addressed the nation.
During the televised address from his office at Singhadarbar in presence of his Cabinet colleagues and senior government officials, the Prime Minister said he resigned in order to implement an agreement signed with the coalition partner Nepali Congress while he was elected to the post in early August last year.
The outgoing Prime Minister said he would directly go to the President's Office to tender his resignation right after completing the address.
Dahal in the address also highlighted major achievements of his government that stayed in power for nine and half months.
He said successfully holding the first phase of local level elections was the greatest achievement of the coalition government.
Likewise, the government ended load shedding in the nation and signed in China-initiated One Belt One Road Project, he explained.
The PM expressed his happiness that load shedding would not recur in the country and Nepal would soon start exporting electricity.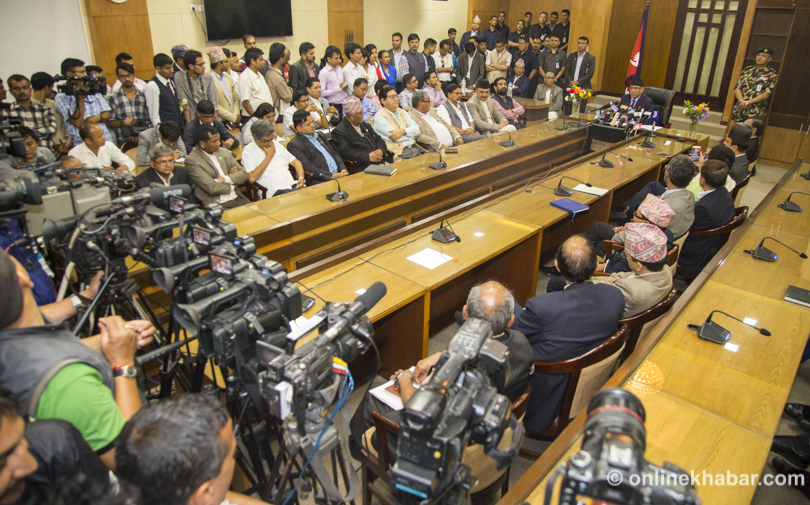 Likewise, Dahal said Nepal's economic growth rate  reached a par with that of India and China.
During the tenure of his government, significant progress has been made towards conclusion of the peace process, he said, adding survivors of the 2015 earthquake have been provided with relief packages.
Another significant achievement made by the government was the decision to begin construction of the Kathmandu-Tarai fast track, he added.
Nearly completion of the Melamchi Water Supply Project, regular monitoring of national pride projects, improvement of relations with neighbouring countries, introduction of new public health projects were other achievements listed by the PM during his address.
Meanwhile, the Prime Minister also called for all political parties to cooperate for economic prosperity, keeping political differences aside.
PM Dahal had decided to quit owing to pressure from NC President Sher Bahadur Deuba to hand over the power as soon as possible.
During the address also, the Prime Minister had stressed that commitments made between and among parties should be kept and moral politics should be practised.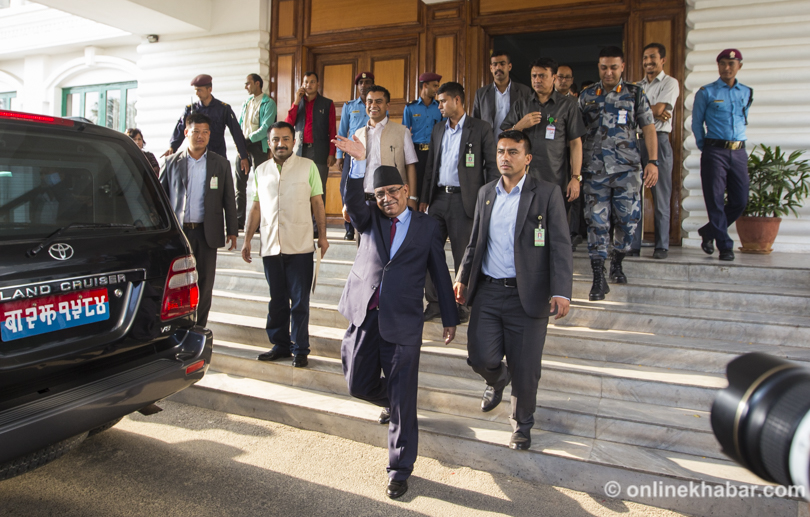 The main opposition CPN-UML, however, had suggested that the PM should resign only after holding the second phase of local level elections scheduled for June 14.
Dahal had planned to address the Parliament meeting to announce resignation, but that had not been possible after the UML threatened to obstruct the House meeting protesting the government's recent decision to increase the number of local levels in Terai region.