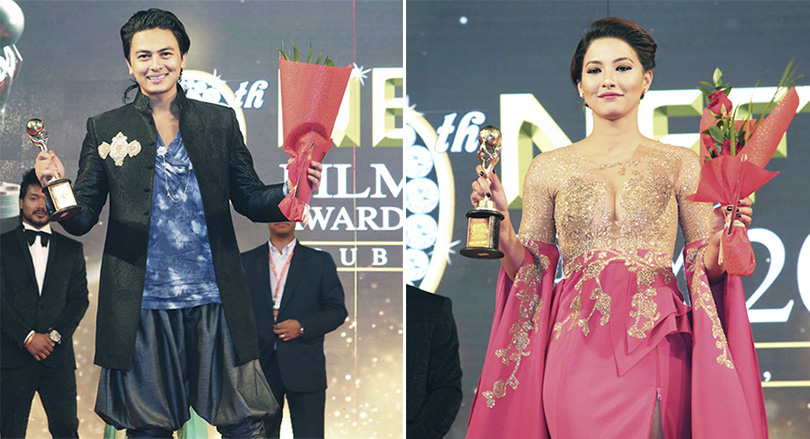 Debutants Paul Shah & Samragyee RL Shah were awarded the title of Best Debut Actor at the ceremony.
December 25, Kathmandu
The winners of this year's NEFTA Film Awards were announced at an awards ceremony held at Dubai on December 23.
Last year's hit Pashupati Prasad starring Khagendra Lamichhane was declared as the winner of the title Best Film. But director Dipendra K Khanal did not receive the award saying that the decision went against his "ethics."
Namrataa Shrestha was awarded the title of Best Actress for Classic where as Dayahang Rai won the title of Best Actor for Kabaddi Kabaddi. Likewise, debutants Samragyee RL Shah and Paul Shah were awarded the title of Best Debut Actor for their work on Dreams and Nai Nabhannu La 4 respectively.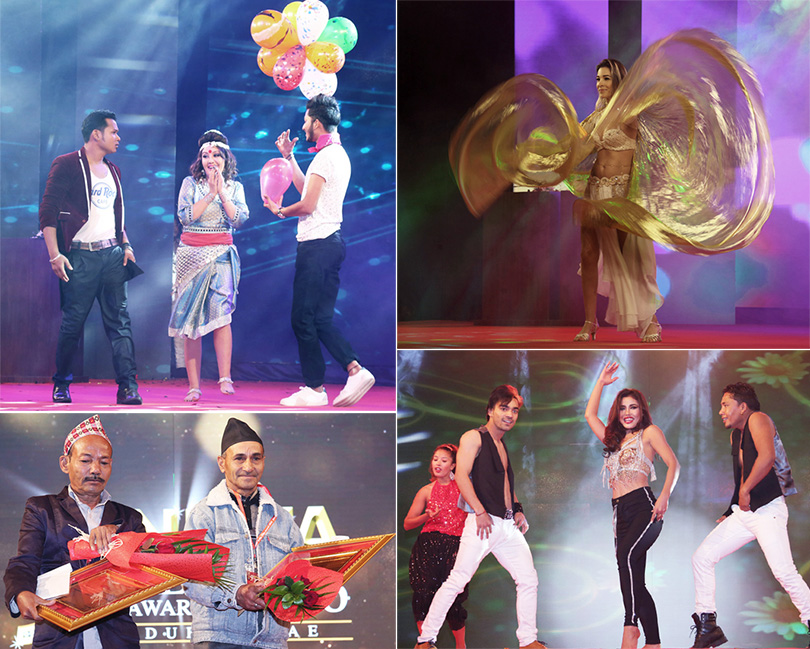 Similarly, Bipin Karki was declared the Best Villain at the awards ceremony for Pashupati Prasad. Ujjwal Ghimire won the award for Best Director for Wada Number Chha.
On the technical front, Bipin Malla was awarded the title of Best Editor for Fanko whereas Purushottam Pradhan won the title of Best Cinematographer for Nai Nabhannu La 4. Likewise, for her work on Prem Geet, Renesha Rai Bantawa was declared Best Choreographer.
For their continuing work in Nepali cinema, Kul Bahadur Mahat and Garmu Chan Magar were awarded with the Lifetime Achievement Award. Mahat has worked in more than 150 Nepali movies as a kitchen staff.