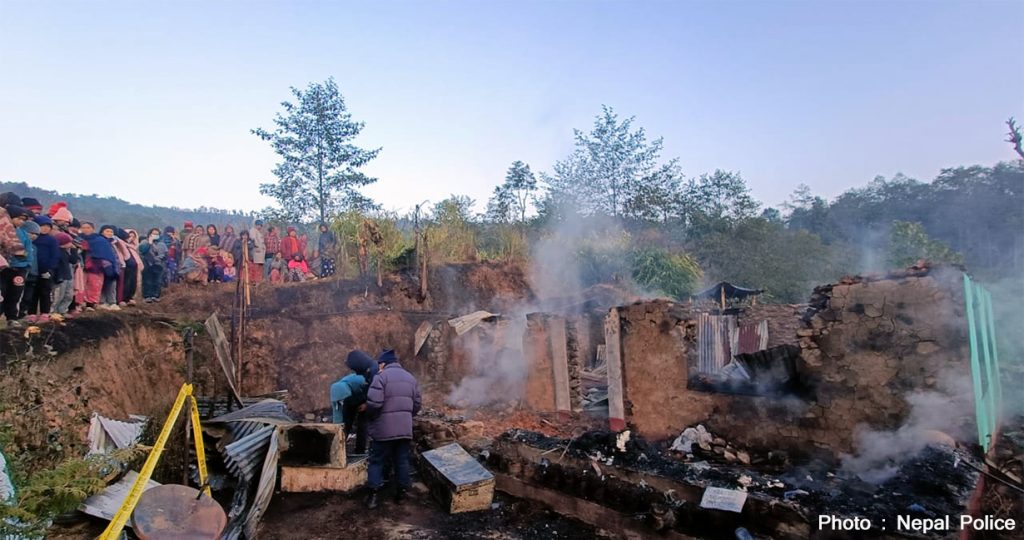 Panchthar, January 4
Two persons died in a fire that broke out at a residential house in the Panchthar district of far-eastern Nepal in the wee hours of Wednesday.
The victims have been identified as Mamata Gurung (22) and her sister-in-law Aasha Singh Thebe (23), residents of Ghumaunetar, Phidim municipality-8 of the district.
DSP Hari Khatiwada of the District Police Office says the house belonging to Mekh Bahadur Gurung (55), the father and father-in-law of Mamata and Aasha respectively, caught fire at around 1:30 am today. Mekh Bahadur and his son Bijendra have sustained minor burn injuries.
Whereas seven people were asleep in the house, three others fled to safety during the accident, according to police.
The three-storey house has been reduced to ashes. The exact cause of the accident is not known yet, but the investigators have suspected an electric short circuit.
The fire was taken under control by 4:15 am after the mobilisation of two fire engines and 25 police personnel.