Before leaving office as the prime minister, KP Sharma Oli, on Tuesday, addressed the nation. While highlighting the achievements of his government, Oli claimed his government ensured that all Nepalis would be vaccinated within a few months and talked a lot about how the government was managing the vaccine supplies. He said that even during these tough times, he and his government had worked hard to make sure that the vaccination drive was successful.
During his address, he said that 932,868 people had received both doses of Covid-19 vaccines while 1 million and 678,993 people had taken their first shot against Covid-19. He also claimed that he had ensured that 13.1 million doses of Covid-19 vaccines would also arrive in the country within a few months as efforts were underway to procure 2 million more doses of Covid-19 vaccines.
"Nepal doesn't have a vaccine crisis," he claimed during his speech.
While parts of what he said on Tuesday were true, the majority of his claims were not, say officials from the Health Ministry.
"His data about the vaccines that have come to Nepal are correct, but his data when it comes to vaccine procurement are wrong because we don't know how much we can buy," says one official from the ministry.
Here we fact-check his claims with the Ministry of Health.
Vaccines from India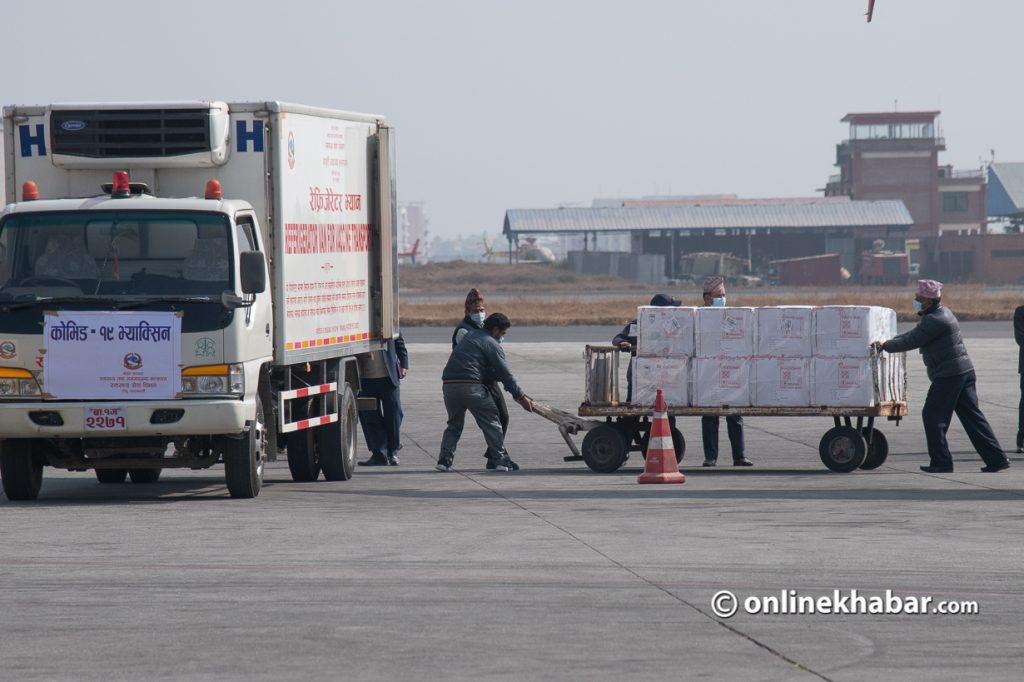 Oli's claim: Nepal has received 1.1 million doses of vaccines from India as an aid while it had purchased 1 million from India.
Fact: The Indian government provided Nepal with 1 million doses of Covishield while its army provided Nepal's army with 100,000 doses of the same vaccine as aid.
Soon after a million doses arrived, Nepal started a procedure to purchase an additional 2 million doses from India, out of which Nepal has received only 1 million. The remaining million doses are yet to arrive in Nepal, due to which many senior citizens have not received their second dose of Covidshield. When the remaining million will arrive is anyone's guess.
Vaccines from China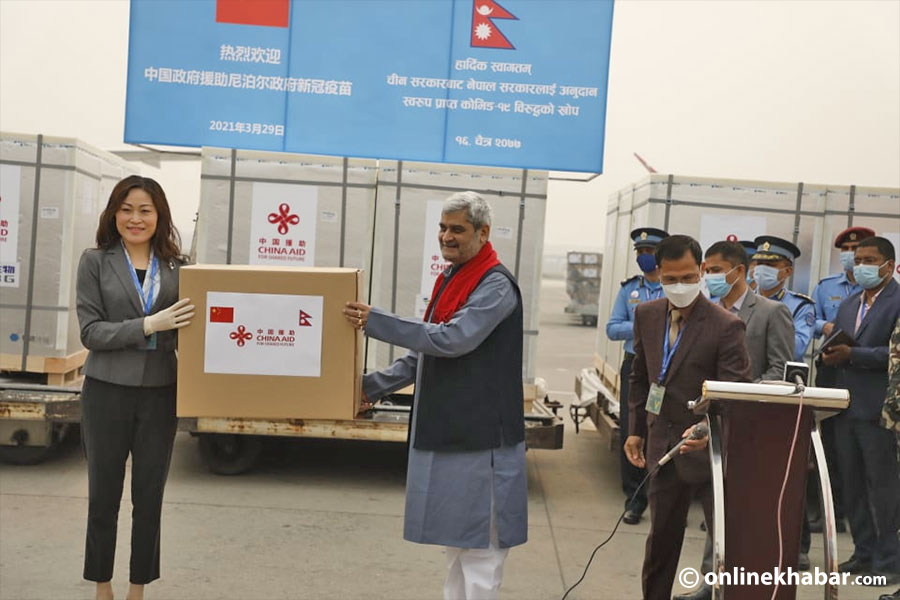 Oli's claim: China has donated 1.8 million vaccines; a further 1.6 million is on its way.
Fact: China initially donated 800,000 doses of the Vero Cell vaccine. Desperate for more, Nepal and Chinese officials held a talk, after which China sent an additional million doses of the same vaccine, taking the number to 1.8 million.
But, his claim about getting an additional 1.6 million vaccines as aid is baseless as there has been no notice regarding this. Health Ministry officials say the reason they purchased 4 million Vero Cell vaccines was that they were sure that China would no longer be sending Nepal additional vaccines as aid.
Chinese vaccine purchase
Oli's claim: Nepal has purchased 4 million vaccines from China and plans are underway to purchase 6 million more.
Fact: Nepal has signed an agreement through which it has purchased 4 million vaccines from China. Out of that, 800,000 have already arrived while the remaining 3.2 million will be brought to Nepal gradually. The process to purchase the remaining 6 million doses, however, has not moved forward, say Health Ministry officials who add that it will begin after all of the 4 million doses arrive in Nepal.
Aid from the US and Japan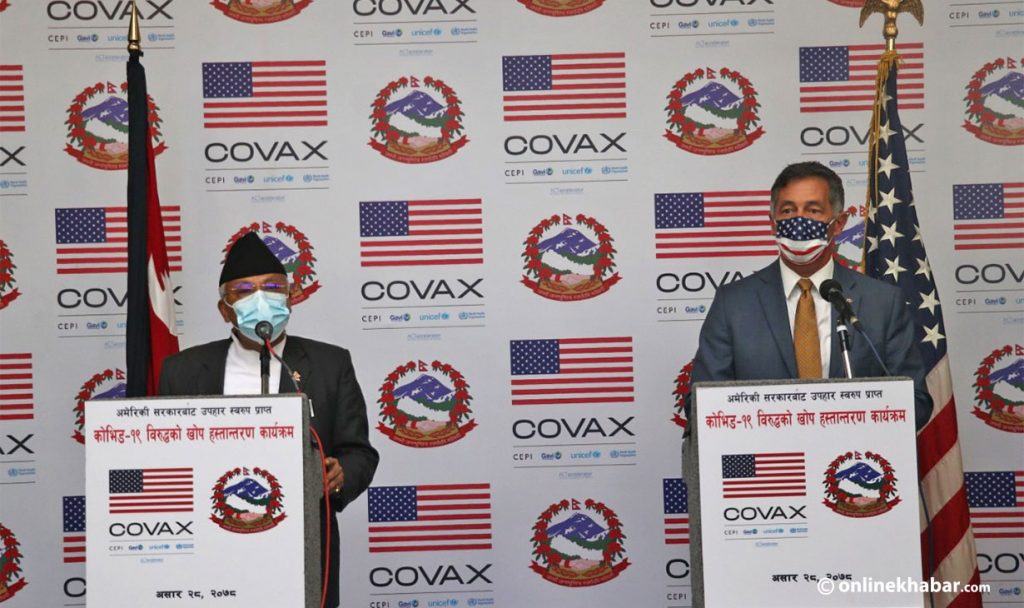 Oli's claim: The US and Japan have given 1.5 and 1.6 million doses respectively.
Fact: The US, through the Covax initiative, has provided 1.5 million doses of the single-dose Jonson and Jonson vaccine, which arrived in Kathmandu on Monday. Similarly, Japan also pledged to send 1.6 million AstraZeneca vaccines, produced in Japan itself, as a part of the Covax initiative, on Tuesday. When the vaccine will arrive is unknown.
Covax support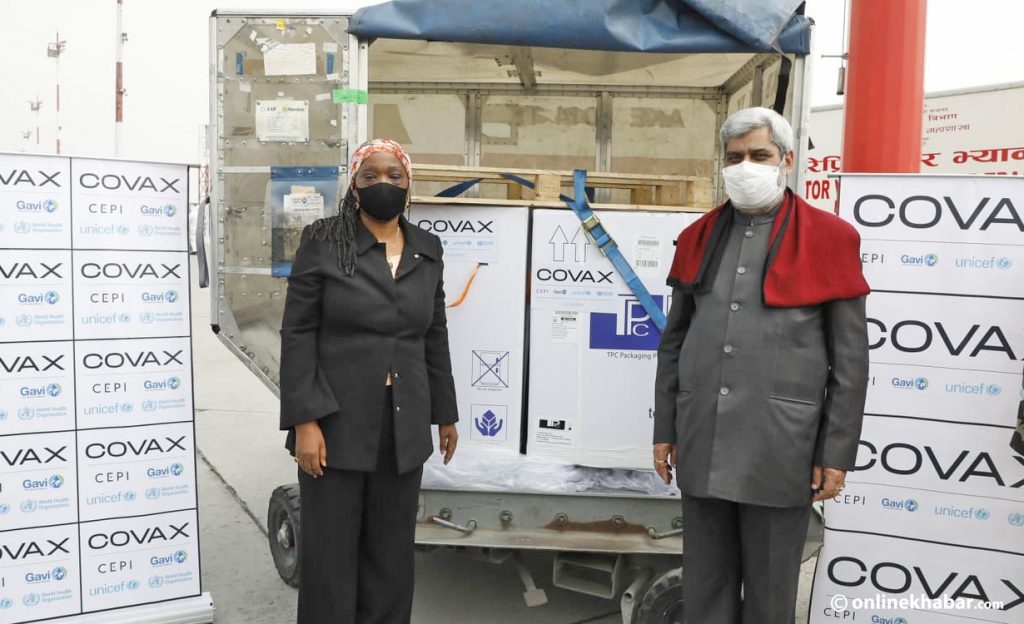 Oli's claim: Nepal received 348,000 vaccines as a part of the Covax initiative and a further 350,000 are on their way. He said that 6 million more were also on their way.
Fact: Nepal, as a part of the Covax initiative, received 348,000 doses of vaccines on March 7. There were talks that Nepal would receive 350,000 more vaccines as a part of this initiative, but no inroads have been made in this regard. Regarding the 6 million doses, things are unsure for now.
Nepal, through the Covax Initiative, was expecting around 12 million doses of vaccine which would vaccinate 20 per cent of the population. The US and Japan have pledged to support Nepal through the Covax initiative. If the vaccines donated to Nepal by these two will fall under the 20 per cent pledged by the initiative remains unclear.
Purchase of J&J, Moderna and Pfizer vaccines
Oli's claim: Efforts are underway to buy 5 million doses of the J&J vaccines, 4 million Moderna and Pfizer and 2 million from AstraZeneca
Fact: No effort has been made to purchase these vaccines so far, say Health Ministry officials. The only thing Nepal has done is writing to vaccine manufacturers that Nepal was interested in purchasing the vaccines. In reply, most companies have said that currently, they do not have enough vaccines to sell to Nepal. This has stalled all efforts to acquire vaccines.
Health Ministry officials say that J&J has told them it will not be able to sell any vaccines in 2021 and has asked Nepal to look for alternatives. Other companies have also not shown any interest to sell vaccines to Nepal.
Vaccines for kids
Oli's claim: The government is bringing 6 million doses of Pfizer vaccines for children.
Fact: The Health Ministry has said that there has been no effort to buy vaccines for children.