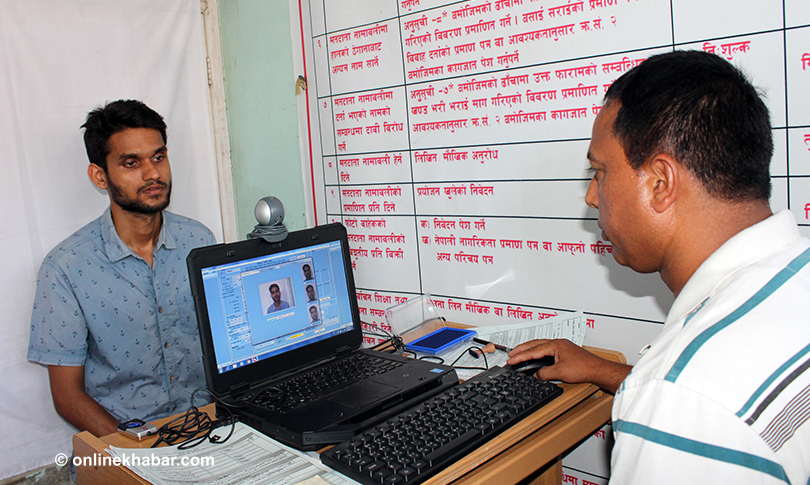 Kathmandu, January 19
The Election Commission–after completing a round of local, provincial and federal elections–has opened an online application system to let new voters register their names and old voters update details if necessary.
The commission's joint secretary Tulasi Bahadur Shrestha says the applications opened on January 16 and will remain intact until the next notice.
Click here if you want to apply for registration on the voter list.
After submitting their details, the applicants need to print a pdf file they get online and submit it to the concerned district election office along with their citizenship certificate to complete the registration process.
The commission decided to launch the service online after there were reports that one had to stay in a queue for as long as four hours for the service physically. Earlier, the online application system was available in Kathmandu only, but later it was expanded to a few other districts.
Now, the service is available across the country.