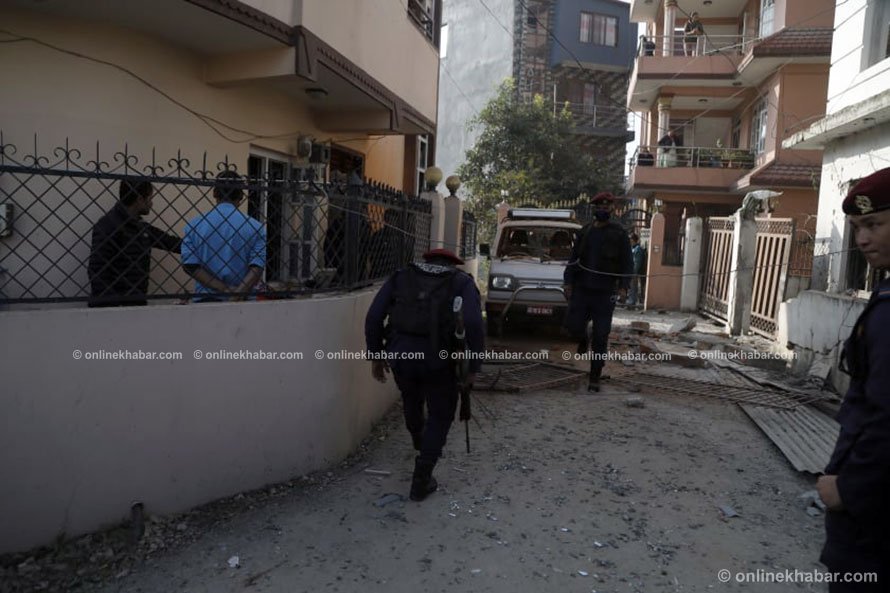 Kathmandu, March 11
Police in Kathmandu on Wednesday arrested a man for his alleged involvement in an explosion outside an under-construction house belonging to the ruling Nepal Communist Party leader Gokul Baskota this morning.
The suspect has been identified as Dev Gurung, a district committee of a Maoist party led by Netra Bikram Chand 'Biplav'. The government has banned the party's activities citing its involvement in various explosion cases and today marks the first anniversary of the ban.
Police had found some fliers in which the party had claimed responsibility for the attack.
Gurung was arrested from Jadibuti of Kathmandu and has not been taken to the Metropolitan Crime Division in Teku for further action.
Meanwhile, further investigation into the case is underway.