Kathmandu, February 20
President Bidya Devi Bhandari on Tuesday appointed Yubaraj Khatiwada, Ram Narayan Bidari and Bimala Rai Paudyal as National Assembly members.
With this, the 59-member Upper House has got the full shape as 56 members have already been elected representing seven provinces.
Earlier today, the government had recommended the trio for the membership.
(Updated at 12:50 pm)
—
Oli govt withdraws Deuba's picks, recommends three others for National Assembly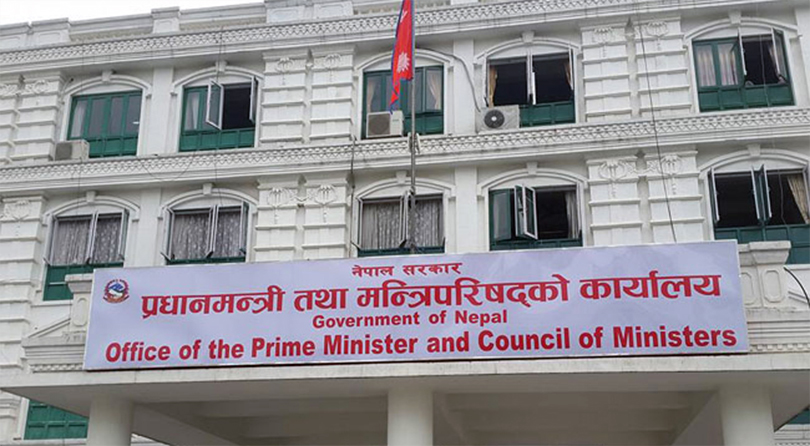 Kathmandu, February 20
Withdrawing the names of Krishna Prasad Paudyal, Gopal Basnet and Chandani Joshi that erstwhile Sher Bahadur Deuba-led government had recommended, the new government led by CPN-UML Chairman KP Sharma Oli recommended three others for the National Assembly membership.
Whereas 56 members of the 59-member Upper House have been elected through a recent voting, the constitution gives the right to appoint three other members to the President upon a recommendation from the Cabinet.
A source close to the Office of the Prime Minister says economist Yubaraj Khatiwada, advocate  Ram Narayan Bidari and development practitioner Bimala Rai Paudyal have been recommended for the lawmakers' position.
Khatiwada and Rai are close to the UML whereas Bidari is a supporter of ruling coalition partner CPN-Maoist Centre.
Earlier, President Bidya Devi Bhandari had put the names sent by Deuba on hold claiming he did not consult key political forces of the country and picked the names unilaterally.
It is expected that Bhandari will endorse the new names very soon.
Meanwhile, the main opposition Nepali Congress has protested the government decision claiming it is unconstitutional. The party has also argued that the erstwhile government had a full authority to make the recommendation.