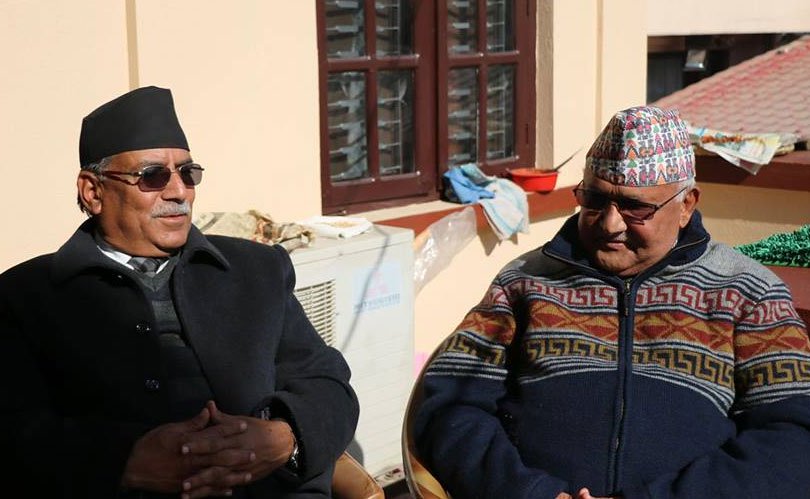 Kathmandu, December 27
Chairmen of CPN-UML and CPN-Maoist Centre, KP Sharma Oli and Pushpa Kamal Dahal respectively, held a meeting today to discuss contemporary political issues including the proposed unification of their parties and the new government formation.
During the meeting, the two leaders agreed to hold the meeting of Unification Coordination Committee within a couple of days to expedite preparations for merger, according to Oli's press coordinator Chetan Adhikari. However, the two leaders are likely to sit for a meeting again before the Committee's meeting, according to him.
He said the leaders were also one about the view that the current government should pave the way to form new government.
Dahal had gone to Oli's private residence in Balkot of Bhaktapur to meet the UML Chairman, who is projected to be the next prime minister.