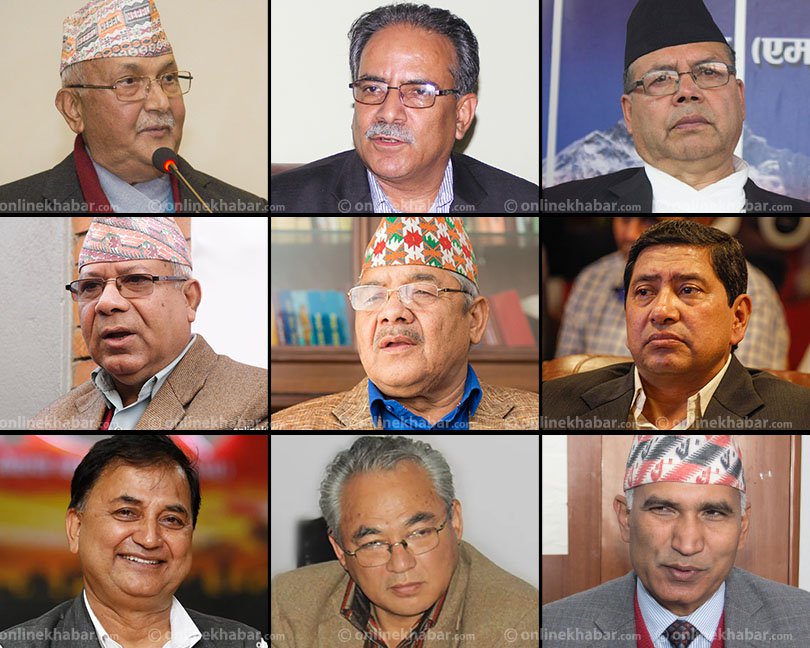 Kathmandu, May 17
The CPN-UML and the CPN-Maoist Centre have formed a nine-member 'high command' committee under the joint leadership of KP Sharma Oli and Pushpa Kamal Dahal to lead the unified party they are forming after the merger today.
A meeting of the Party Unification Coordination Committee held at the Prime Minister's official residence in Baluwatar formed the panel.
According to sources, Bishnu Poudel will be made the General Secretary whereas Narayan Kaji Shrestha will be made the spokesperson of the unified party.
As per the organogram, Oli and Dahal will jointly lead the committee. Jhala Nath Khanal, Madhav Kumar Nepal, Bamdev Gautam, Narayan Kaji Shrestha, Ishwar Pokharel, Ram Bahadur Thapa and Bishnu Poudel are other members of the committee in the seniority order.
Likewise, the standing committee of the  party will consist of 43 members including 25 UML leaders and 18 Maoist leaders.  The central committee will have 441 members comprising 241 UML and 200 Maoist members.