There is a child on Niharika Rajput's lap; her body is swollen with a wound on the forehead. One who walks around the place where the hunger strike is ongoing will have a first glance at the wound on the forehead, also the evidence of what she has gone through. She cannot move her body, but the 21-month-old infant keeps calling the mother because he frequently wants to be breastfed.
The thin mattress and blanket laid on the floor have become her support. Her presence clearly shows that she is going through a miserable pain. Yet, her vow also shows that she is against the judicial system of the nation.
It is believed that the court provides justice to everyone. But, this statement does not match Niharika Rajput, an unmarried mother. That is why she is staging a hunger strike in Basantapur for the last few days demanding justice following the crime that took place against her while she was a minor.
For the last three years, the court has failed to serve justice to her, but she has not lost hope. She is determined to punish the culprit.
"Unless justice is served, I will continue the hunger strike. The government must provide justice to me," says Rajput.
What actually happened?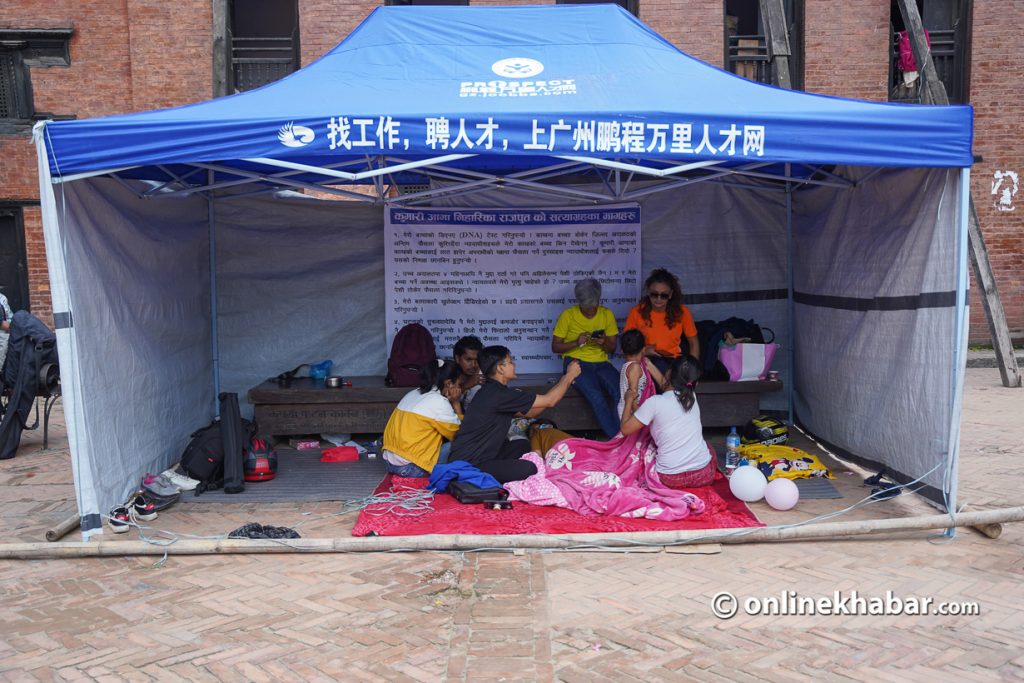 Before some years, Niharika Rajput of Mahottari was studying in grade 11. As usual, one day, she went to her friend's home to complete homework. While she was doing her homework, a trap was being set against her nearby. She was unaware.
After a few moments, the friend's brother brought something to eat. Rajput ate them without any doubt and she fainted. Later, when she opened her eyes, she was shocked to see herself.
She found out that she was raped. Her body was not in a normal condition. This incident came into the limelight in 2019. According to Rajput, Shiva Raj Shrestha of Janakpur committed the crime and even videoed it.
She went home after the incident. She told her family about the incident. But, she did not get any support from them.
"The family considered their prestige more important than the incident that held with me," says Niharika Rajput.
She, then, decided to proceed with legal action. She went to the police station to lodge the complaint 14 days after the incident.
She was mistreated in the police station when she went there to seek justice. "They judged me from my clothes and character," she says.
She had gone to the police station in a t-shirt and pants. "Hence, they didn't take my case seriously."
The legal action was not easy for Niharika Rajput. Alleged culprit Shrestha started blackmailing her on the basis of obscene photos and videos he had of her. He started threatening to publicise them.
She repeatedly went to the police station. Meanwhile, she underwent a medical test to prove she had been raped. But, it reported something even bigger: her pregnancy. Afterwards, she resisted pressure for an abortion from all sides.
"Even my family parked pressure on me, but for the sake of justice, I didn't think of compromising," says Rajput.
Living with an evidence
Demanding justice, Niharika Rajput says, "The child in the womb is innocent even when it is the result of rape, the real culprit is the rapist. I have become even stronger after becoming pregnant."
After the family started mounting pressure, she left them and denied killing her would-be child. The love for the child made her stronger than before. She did not stop her legal battle during her pregnancy also. Except for a few women's rights activists, there was no one with her for support.
Niharika Rajput took care of her pregnancy with the support provided by those activists.
But, there were many characters deployed to make her hostile to the case. They regularly gave her mental torture. Perpetrator Shrestha even threatened to kill her if she did not give in to abortion. But, she did not.
On August 21, 2020, she gave birth to a son.
Pain in the pandemic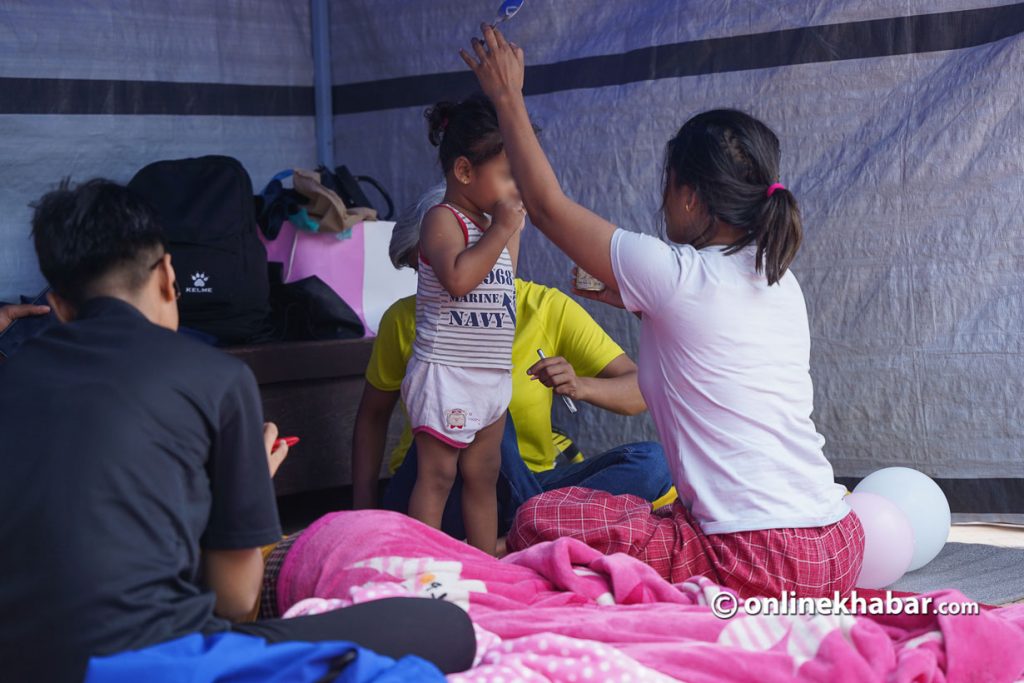 The Covid pandemic terrified the entire world. The Nepal government imposed lockdowns to curb the virus. In such a hard time as well, Niharika Rajput managed to remain healthy. But, she used to feel anxious seeing the preparator walking freely. Then, she went to the Dhanusha District Court, seeking justice.
Suspected Shrestha was finding various excuses to escape while the administration was also dilly-dallying citing lockdown.
The battle was continuing, and the son was also aged a year old. But, on February 7, 2022, the court declared Shrestha innocent.
"The court was indifferent to my child. I faced a huge injustice," says Rajput.
Failed efforts for justice
Niharika Rajput lost the case in court, but it did not budge her. She decided to go to the high court then. But there as well, she was ignored. Still, her case has not been heard in the Janakpur High Court.
She came to Kathmandu after she felt at risk in her home district. As her case is not being taken forward, she decided to launch another round of struggle from the street.
"I have reached out to everyone's door, but none of them provided me with justice. My son has not even had a DNA test. The district court has mentioned that the sexual activity was done with consent."
"Unless I get justice, I will not leave the street," says Niharika Rajput.
During her fast-unto-death recently, some police personnel came to the venue at around 10 in the night. The police took Niharika Rajput in their van with handcuffs. Likewise, her supporter and son were kept in a separate van. The police personnel then beat her. She says they also beat her son to make him stop crying. The brutality made against both of them has deteriorated their health.
She moved to Basantapur after facing violence in Maitighar. She says, "I didn't get any legal aid."
"The state did not allow me to hold a peaceful protest. Instead, they performed violence against me. Rather than providing me justice, the country additionally gave me mental and physical torture," adds Niharika Rajput.
---
This story was translated from the original Nepali version and edited for clarity and length.