Things were looking quite bleak when Nepal got hit by the second wave of Covid-19. But, after two months of the lockdown, cases have gone down significantly and the lockdown has been partially lifted.
The time seems right as well as daily cases have dropped down from above 9,000 to under 2,000. The positive rate has also gone down from 45 per cent in May to around 20 per cent.
But, even though cases are going down, the positivity rate over the past month has remained at around 20 per cent, and public health experts are warning that a third wave is imminent.
Between May 31 and June 6, a combined 127,656 PCR and RDT tests were conducted in the country, out of which 38,162 people tested positive with a positive rate of 29.89 per cent. Similarly, between June 7 and 13, a further 109,514 PCR and RDT tests resulted in 27,259 people testing positive with a positive rate of 24.89 per cent.
This past week, restrictions were eased, but there were still 18,126 positive cases in 78,160 tests with a positive rate of 23.1 per cent.
Despite many thinking that Nepal has been over the hump, data show that the danger has not passed yet.
Why is the positivity rate constant?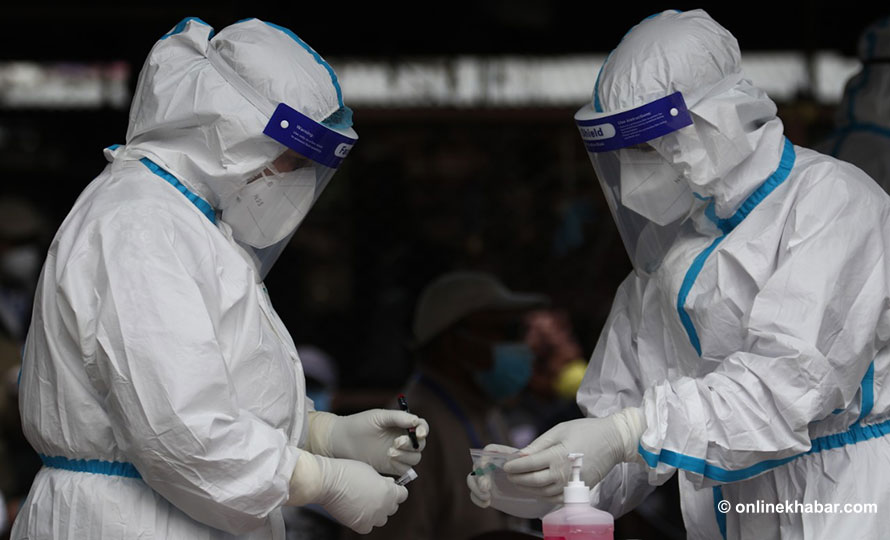 Infectious diseases expert Dr Prabhat Adhikari says that the newly mutated strains of Covid-19, Delta and Delta Plus, are one of the reasons. He says as these new variants are highly transmissible, the positive rate has not gone down and it is infecting entire communities in the country.
"Cases went down because people, having seen close relatives die, stayed at home and obeyed all health and safety protocols," says Adhikari. "But, as the restrictive measures have been lifted a bit, people are out and about doing things as if Covid-19 doesn't exist. People becoming careless is a problem."
He says that both the government and the people need to be extra careful and more vigilant as these new variants are gradually spreading across communities.
"The WHO is warning everyone about the new variants. People need to take this warning seriously because a third wave is imminent," he says.
Dr Kiran Pandey, another infectious disease expert, says the government has not been proactive enough, especially during the lockdown, as the positive rate continues to hover around the 20 per cent mark.
What can be done next?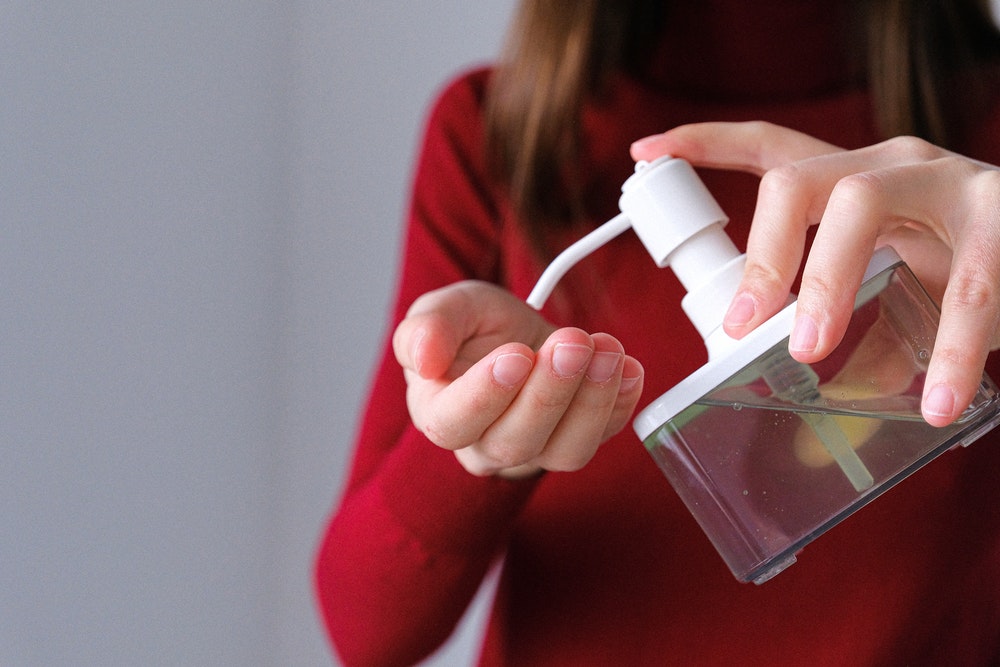 Dr Pandey says the only way to control the transmission is to be two steps ahead of the virus. He says the government and the health sector in general needs to come up with concrete plans to control the virus.
"Testing is quite low, it always has been and we've always been reactive and not proactive. Unless we start think ahead, we will never be able to control this," says Dr Pandey.
He says it is wrong that the government thinks that lockdown is the only way in which the virus can be contained. Dr Pandey feels testing needs to be increased as it is important to identify people infected with Covid-19 and isolate them.
"If we do that, the positivity rate will come down to 5 per cent in a month," he says.
Dr Pandey says that even though the government did not have enough resources to increase testing in April, as it now does, it needs to ensure to increase testing especially in areas like the Kathmandu valley.
"They have to use local governments to increase testing. If not, this lockdown will never end."
According to him, people should continue maintaining hand hygiene, using masks and maintaining social distancing despite the cases going down as he called on the government to increases testing four-fold.
"The virus is spreading in villages across the country. Testing there is non-existent as is the health care. The government's focus should be in these areas," he says.
Dr Adhikari, on the other hand, gives four ways in which Nepal can curb the spread:
Cluster lockdown
Dr Adhikari says that it is not practical to have the same lockdown modality throughout the country and calls for a 'cluster lockdown' based on the number of infections in the area. Sealing down hotspot areas and mass testing in these specific areas is a must, he says. He also calls for stricter lockdown rules in hotspot areas.
Testing
Doctors say that the role of a citizen is very important if one wants to get through the pandemic. Dr Adhikari urges anyone with Covid-19-like symptoms to get tested as soon as possible and isolate themselves even if they do not test positive.
Contact tracing
Dr Adhikari says that this is an important step as it will help the government identify who the Covid-19 patient had come in contact with. But, for this to happen, the government and the citizens need to be on the same page.
Vaccination
The only way Nepal can deal with the virus is through vaccines. But, looking at things, it will be some time before Nepal's entire population is vaccinated. The people in the vulnerable age have only received one shot of vaccine as millions wait for their second jab.
"It's proven how effective the vaccines have been. We just need to ensure the majority of the population gets the shots," says Adhikari.
How long do we need to be on lockdown?
Many doctors believe that until the majority of the country is not vaccinated, the country will continue to be on lockdown in different phases.
"Like in the west and other parts of Asia, a lockdown being implemented and lifted will be an ongoing process for a few years. Until we vaccinate, nothing will change," says Adhikari. "I know lockdown is not ideal, but it has to be done as it's the only way we can save lives."
Dr Pandey says that the government needs to look after its citizens as a lot have lost everything during the pandemic.
"A lot have lost jobs and means to earn a living. It should be the government's duty to take care of these people," says Dr Pandey.
Is a third wave imminent?
Dr Adhikari says that a third wave is inevitable in Nepal. With virus mutating on a regular basis and a lack of vaccines, if and when the third wave comes, Nepal should be prepared for it, he says.
"Nepalis have not developed immunity towards the virus nor have they had vaccines. And, with community transmission still a thing, the third wave will be detrimental to Nepal."
That is why a lot of doctors have been warning people that they cannot take Covid-19 lightly.
"People are going out like this is over. It's not. Anyone who thinks this is over has something else coming."