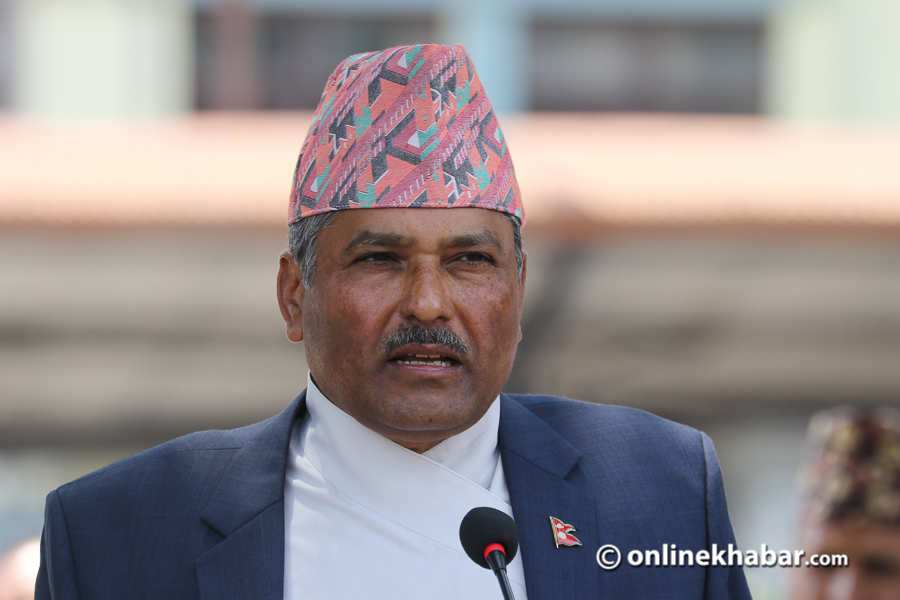 Kathmandu, April 7
Newly appointed governor of Nepal Rastra Bank, Maha Prasad Adhikari, has taken the oath of office and secrecy from Chief Justice Cholendra Shamsher Rana on Tuesday.
He also assumed his office at the central office of the central bank in Baluwatar of Kathmandu today itself.
A Cabinet meeting held on Monday had appointed him to the position which was vacant for the past three weeks since the retirement of Chiranjibi Nepal.
Assuming his office, Adhikari addressed the NRB officials stating he had expected their support to lead the regulatory bank. "I am not alone hence I am comfortable."
In particular, he requested the bank's deputy governor Chinta Mani Siwakoti to support as he was also one of the three candidates that Finance Minister Yuba Raj Khatiwada had recommended for the powerful position.