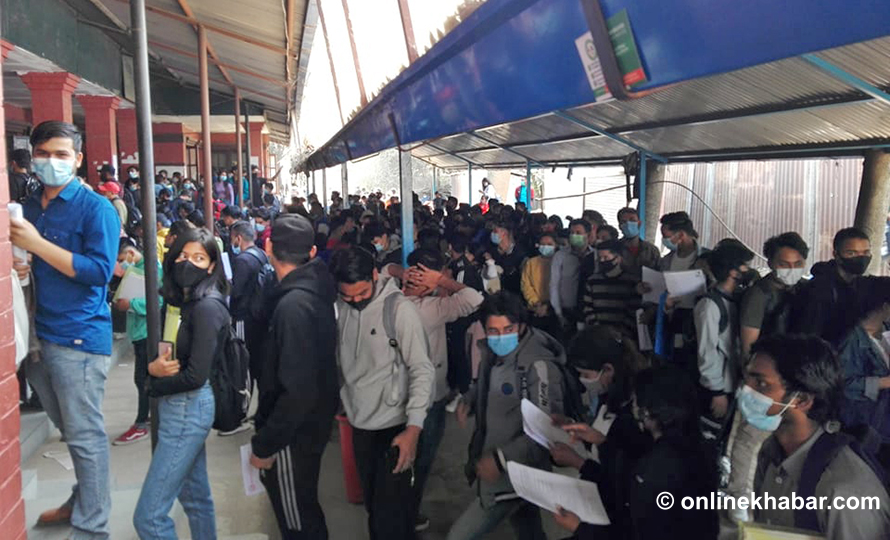 December 20, Kathmandu
The government says 38,061 Nepalis obtained the no-objection certificate (NOC) to study abroad in the past five months.
The No-objection Certificate Section under the Ministry of Education says it issued 38,061 certificates between July 17 and the second week of December 2022, to students intending to study abroad.
According to the statistic department of the section, the applicants approved in the past five months, most of the Nepalis are going to Australia, Canada, Japan, India, the United Kingdom, the United States and South Korea and on average 300 students are applying for its every day.
The section has distributed NOC for 59 countries. The government has collected Rs 82 million 132 thousand revenue in the last five months.
The section has opened an online form to apply for NOC, which gets verified within 24 hours of application and issued within 24 hours after its verification.