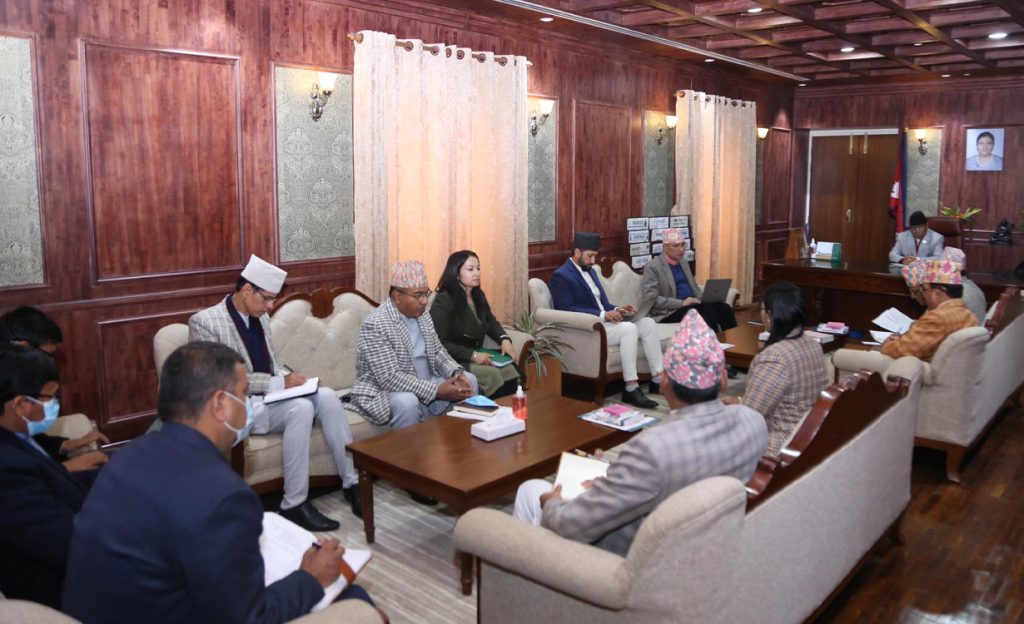 Kathmandu, January 2
Prime Minister Pushpa Kamla Dahal has told the Election Commission to proceed with the presidential election.
During a meeting with election commissioners held this morning, the prime minister said the government was ready to cooperate once the commission gears up.
Once the election is over to choose the next head of the state, the vice-presidential election will take place within days.
There is a provision that the commission should determine the election date and inform the government.
It has already been reported that the commission is preparing to hold the election to the post of president within February 11, 2023, as the term of President Bidya Devi Bhandari is ending on March 13, 2023.
Article 63 of the constitution of Nepal has determined the five-year term for the president and vice-president from their election to the posts.
The elections to these posts would be conducted on different dates as there should be a representation of different genders and communities to the two top posts.