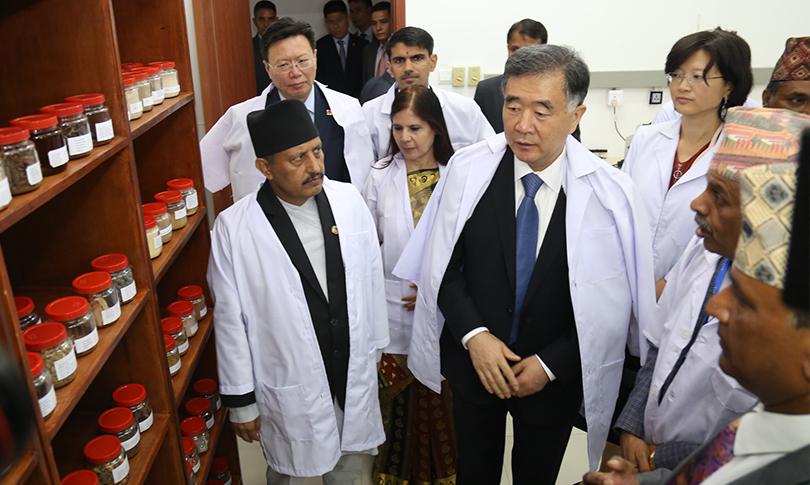 Kathmandu, August 16
Nepal has requested China to expand the National Ayurveda Research and Training Centre to seven provinces.
When Chinese Vice-Premier Wang Yang visited Kirtipur-based National Ayurveda Research and Training Centre today, Minister for Health Giriraj Mani Pokharel made the request telling him that the government was planning to expand the Centre to all the provinces.
"He is positive about the proposal and further discussions will be held during the upcoming China visit of Deputy Prime Minister and Minister for Foreign Affairs Krishna Bahadur Mahara," Pokharel said.
On the occasion, Pokharel also discussed a plan to develop the Bharatpur Cancer Hospital as a human resource production centre with the Chinese guest.
Meanwhile, the Federation of Nepalese Chambers of Commerce and Industry has requested China to provide concessions on customs duties for Nepali products being imported to China.
FNCCI President Bhawani Rana made the request to Wang during a meeting held today.
During the meeting, Rana said Nepal was progressing towards prosperity and it needed support from Chinese government and private sector.