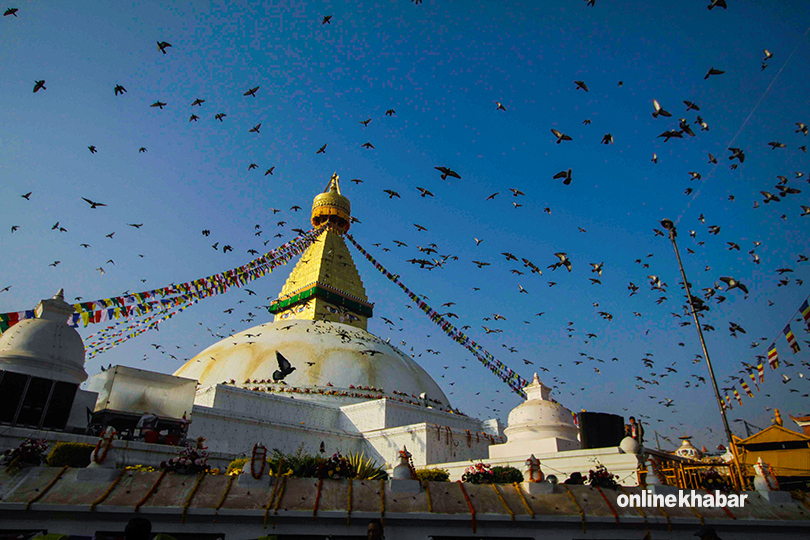 Kathmandu, November 22
Prime Minister Pushpa Kamal Dahal 'Prachanda' on Tuesday inaugurated the newly-rebuilt Bouddhanath Stupa in Kathmandu, in the presence of ministers, high-ranking government officials and foreign diplomats.
PM Prachanda thanked the international community, including neighbours China and India, for extending financial support for the reconstruction of the ancient shrine.
The Bouddhanath Stupa was the first heritage site to complete renovation after a massive quake hit Nepal 19 months ago, leaving behind a trail of death and devastation.