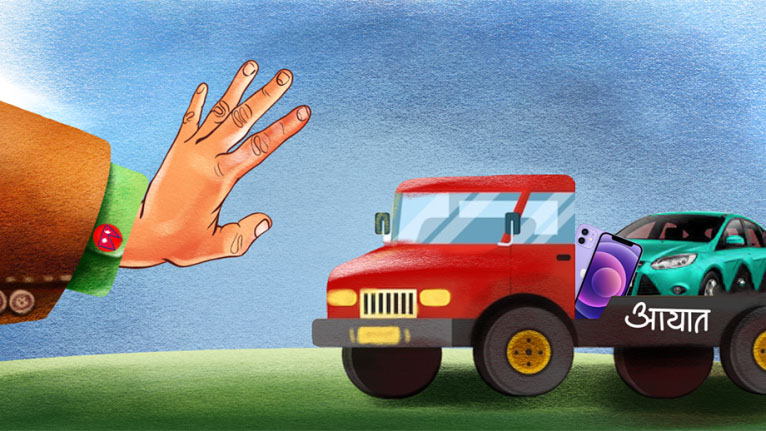 Kathmandu, October 14
The government has extended the ongoing luxury import ban by the next two months.
While the ban was expiring today, the Ministry of Industry, Commerce and Supplies has decided to extend it until December December 15. The cabinet endorsed the ministry's decision to publish it in the Nepal Gazette, according to an official.*
In April, the government announced the ban on luxury imports considering the shrinking foreign exchange reserves of the country. Initially, the government had announced the ban would continue until the end of the fiscal year (mid-July). But, in mid-July, it was extended up to the August end.
Then, the government further tightened the limits allowed for motorbikes and mobile phones, which still exist. However, the government partially lifted the luxury import ban and restricted it to just four items listed below:
Liquor
Mobile phones priced above USD 300
SUVs, cars and vans (except ambulances and hearses)
Motorcycles above 150 CC
---
*Updated