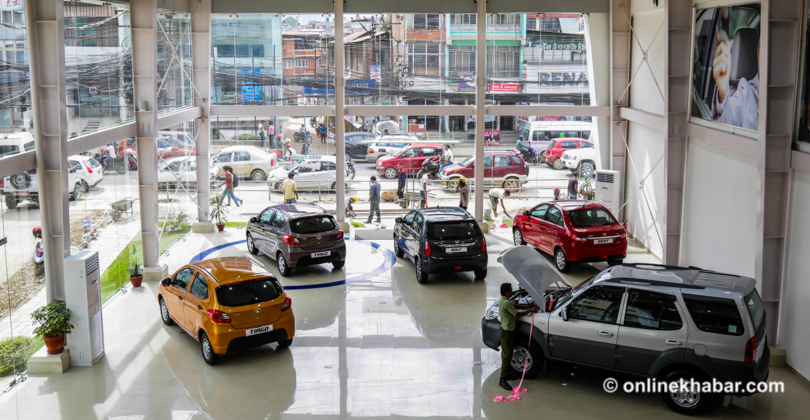 Kathmandu, December 5
The government is planning to lift the import ban on expensive vehicles, mobile phones, alcohol and motorcycles.
Sources in the Office of the Prime Minister and Council of Ministers say the cabinet is planning to lift the ban on these luxury items after eight-and-a-half months.
The source says that the decision is being made after discussions with Nepal Rastra Bank, the Ministry of Finance and the Ministry of Commerce. Efforts are underway to legally remove the ban allowing traders to import expensive vehicles, mobile phones, alcohol and motorcycles.
In April, the government announced the ban on luxury imports considering the shrinking foreign exchange reserves of the country. Initially, the government had announced the ban would continue until the end of the fiscal year (mid-July). But it was extended time and again.
The ban on luxury items has heavily affected the revenue of the government, which is the primary reason the ban is being lifted, say sources. International donor agencies have also been suggesting the use of monetary instruments with interest rates instead of sanctions.
"Now, the ban on mobile phones over USD 300, cars over USD 50,000, foreign alcohol and motorcycles will be removed," the source says, "Now, the Ministry of Commerce will take the decision to publish information in the gazette and proceed with the process."
But, the government claims the foreign exchange reserves have improved with the remittance flow and adds that it is the right time to lift the ban.