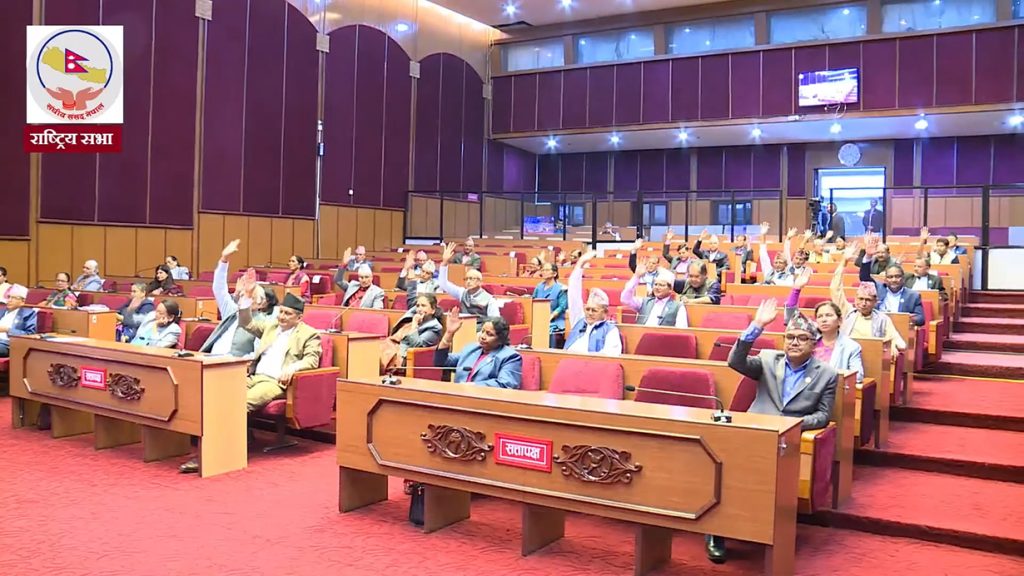 Kathmandu, May 23
The National Assembly has endorsed the policy and programme for the fiscal year 2023/24.
It was passed by a majority at the National Assembly on Tuesday.
On May 19, President Ram Chandra Paudel presented the government's policy and programme at the joint meeting of the Federal Parliament.
Before the upper house endorsed the document, Prime Minister Pushpa Kamal Dahal had responded to questions and concerns raised by lawmakers.
The House of Representatives is also deliberating on the document but has to endorse it.