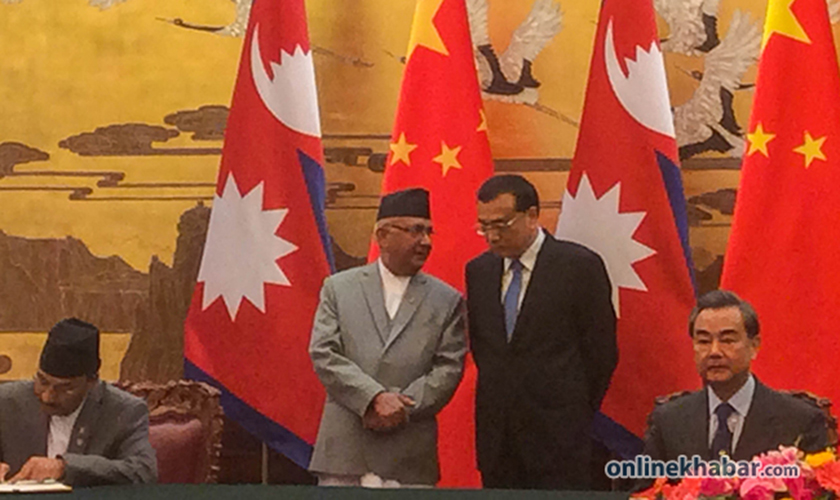 Kathmandu, March 21
At the Great Hall of the People in Beijing on Monday, Nepal's Finance Minister Bishnu Poudel and his Chinese counterpart signed a loan agreement for the construction of Pokhara International Airport.
The understanding, as per which China's Exim Bank has agreed to provide concessional loan to Nepal, has given rise to hopes that the ambitious project will materialise sooner than later.
While the Nepali side had completed its homework and was rearing to sign the loan deal for the airport, the Chinese side was bent on putting the seal on the deal during Nepal PM's visit.
About a year ago, Nepali authorities had signed a contract for the construction of the international airport in Chhine Danda of Kaski. The Nepal government has already endorsed the deal, making way for construction of the airport.
While signing the contract, the idea was to sign a loan agreement with the Chinese bank within four months. But the loan deal had not materialised even one and a half months later. With the loan deal signed now, there's increasing optimism that the airport construction work will gain pace.
According to an estimate, the project will require investment of $217 million. As per the contract, runway, taxi way, apron, international and domestic terminals, air traffic control tower, cargo terminal building and airport hangars will be constructed.
Forty years ago, a huge swathe of land was reclaimed in the name of airport construction. Planes like Boeing 757 can operate from this airport. The earlier plan was to complete the construction work by 2017.
Once the airport is constructed, tourist arrival in Pokhara will increase by two-fold, according to Rabindra Adhikari, chair of the parliamentary Development Committee.