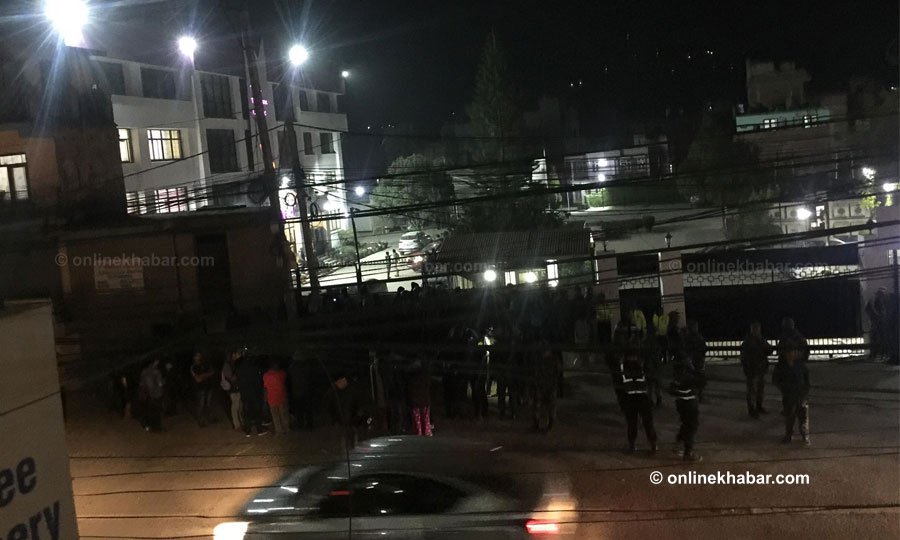 Kathmandu, February 25
Nepal Police says it has arrest as many as 26 cadres of Netra Bikram Chand 'Biplav'-led party and two staffers of Ncell in connection with an explosion carried out in front of the Ncell head office in Nakhkhu of Lalitpur on Friday.
The arrests were made after Home Minister Ram Bahadur Thapa said the party was involved in the incident and a leader of the party claimed the responsibility of the attack in an interview with BBC Nepali Service on Sunday.
Spokesperson of the national police organisation, Uttam Raj Subedi, says they were arrested from various parts of the country.
Subedi claims police have already identified those who planted the bomb, but refused to officially state that it was a plan of Biplav's party.
He claims the suspects will be revealed soon after collecting enough evidence to prove the suspicion.
Meanwhile, another police official says Nepal Police cannot be certain about the attackers on the basis of leaders' statements in media.