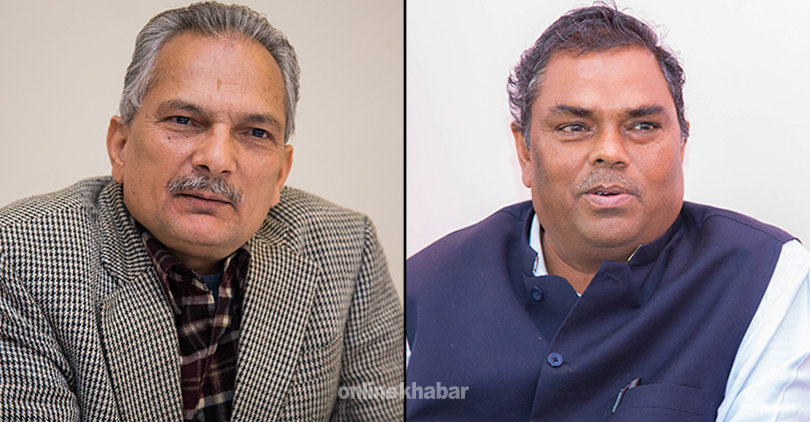 Kathmandu, April 21
Baburam Bhattarai-led Naya Shakti Party Nepal and Upendra Yadav-led Federal Socialist Forum-Nepal on Friday formed a party unity coordination committee in a bid to finalise the unification between them.
The three-member committee comprises the two top leaders and Ashok Rai of FSF-N as members.
Issuing a press statement this morning, Bhattarai and Yadav said the newly formed committee would prepare grounds for the merger as soon as possible.
The statement reads that talks teams of the two parties have already forged agreements on common principles, policies, ideologies and organisational structures of the new party.
Meanwhile, the two parties demanded that the government create a conducive environment for the local level elections by fulfilling demands raised by the Madheshi Morcha, the Federal Alliance, and the Naya Shakti Party-led 68-party alliance.