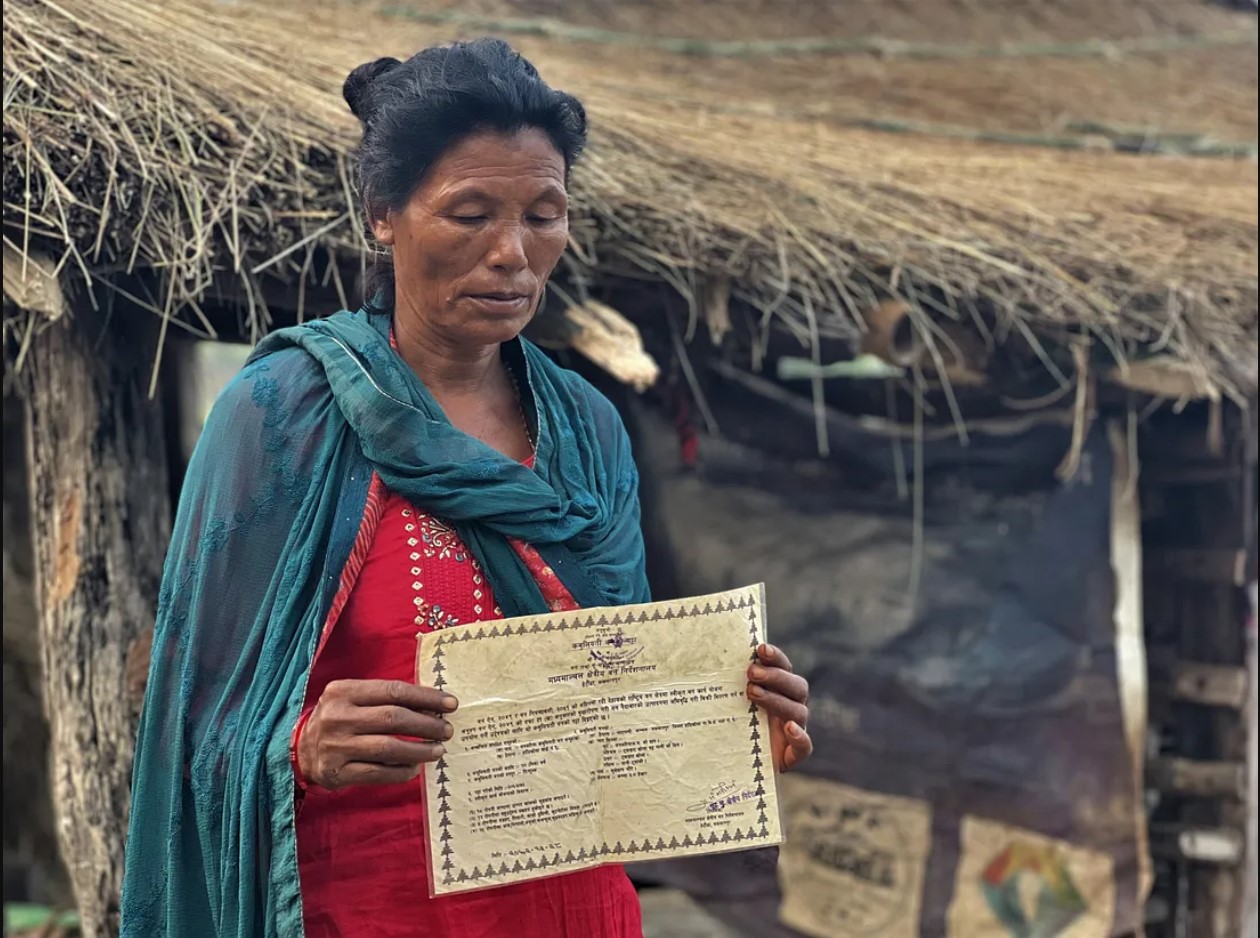 The sunbeams piercing through banana leaves fall upon Bankariya huts in Musedhap, Makawanpur. As the morning comes to life, the community starts its daily routine. Amid the disorderly clucking and snorting, Kamala Bankariya is seated in the front yard — peeling strands from a stack of khareto (kharra) leaves that she freshly collected from the dense forests in Chure range.
Within hours of peeling the khareto strands, Kamala ties them in a bundle that eventually makes a jhadu, commonly used as a broom.
"Tying is an initial step, it is sun-dried and soaked in the fire for several days until it is ready to come into use," says Kamala, "Each piece is sold for Rs 150 in the market."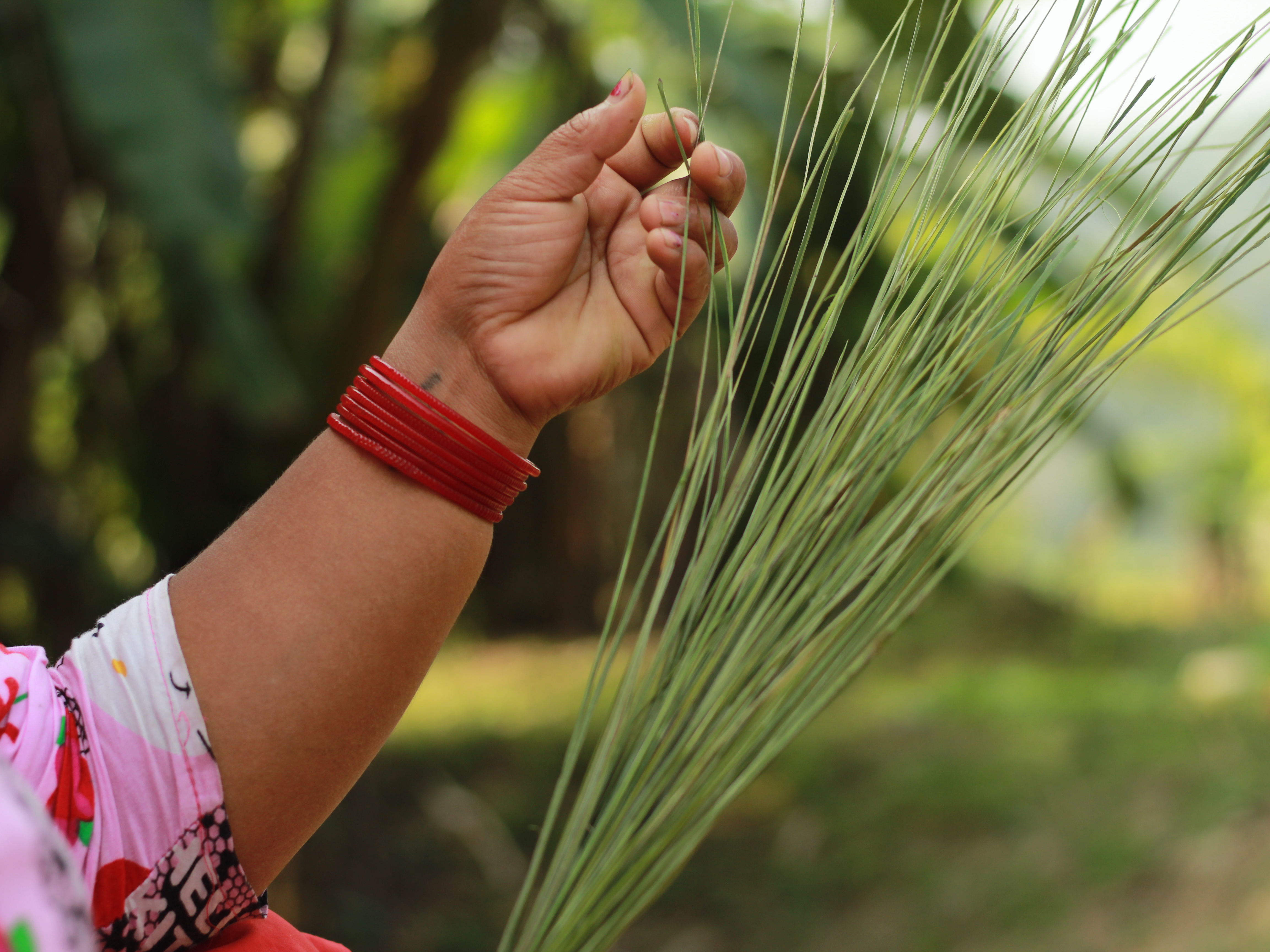 This is a traditional means of earning for the Bankariyas. However, it comes at a cost with hours-long physical stress and mental strain surpassing possible threats deep in the forest. Such a tough journey to fetch khareto means they should leave and return before the sun.
It requires them to be equipped to intensely rummage into the woods, climb cliffs firmer than their nomadic ancestors did and be home by the dark with feet covered in bites and blisters. Following the legacy of hunter-gatherers for generations, foraging and exploring deeper for food has been an inevitable course of Bankariyas' lives except for episodes of events that have lately gripped the community in fear and anxiety.
Loss of rights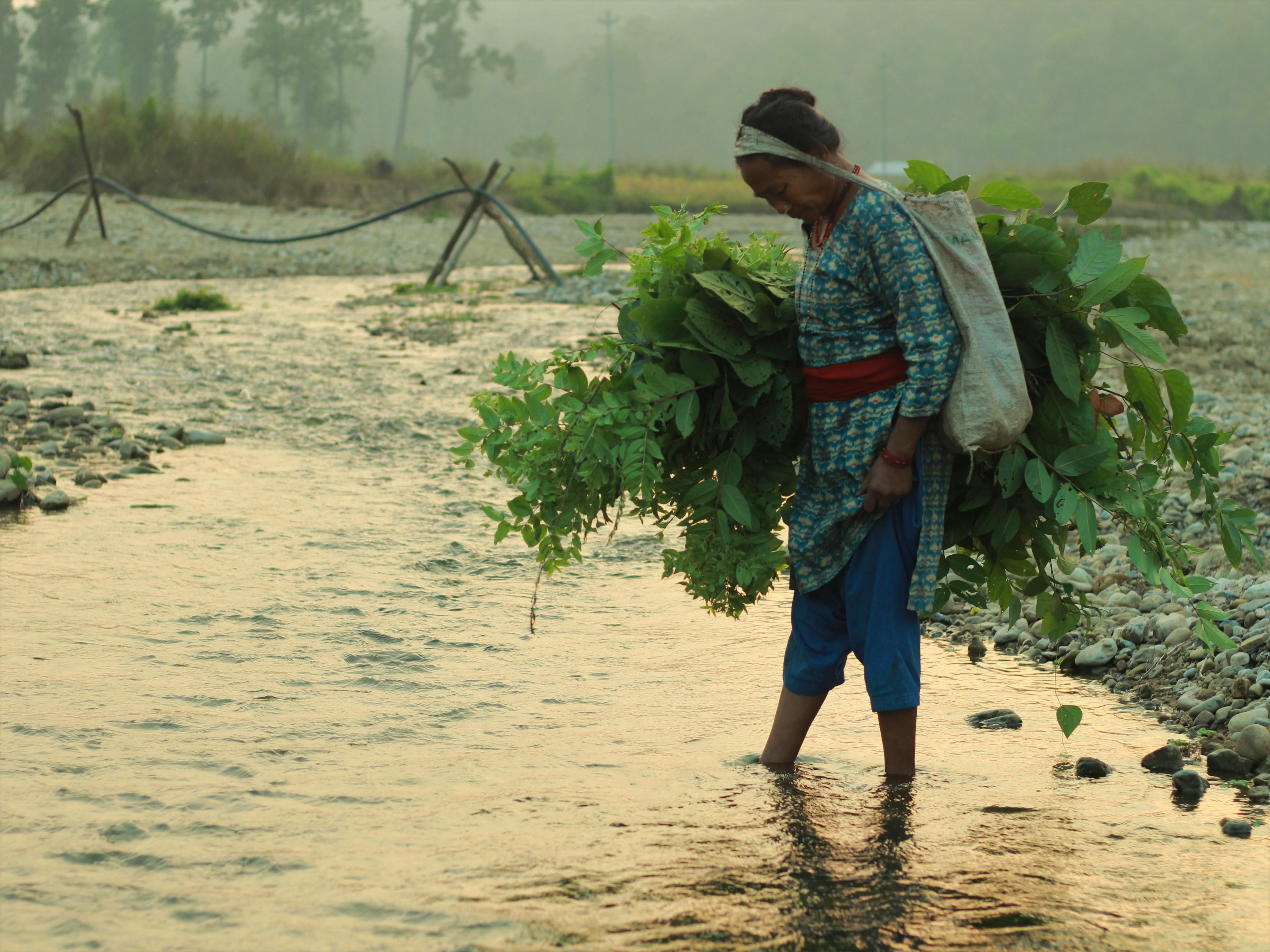 Kamala's sister Basanti Praja has lost her touch with the forest now. A few months past, she and her nine-year-old sister along with five Bankariyas were held in detention for a day by army officials under the pretext that they entered the crore area of Parsa National Park without permission.
The officials made them walk halfway through the forest and then drove to the national park headquarters in Aadhavar in Bara for further investigation. She never thought she would be able to return home ever again.
"We walked past the forest where our ancestors foraged and lived freely. But we are restricted from areas that we feel emotionally and spiritually attached to," says Basanti.
Later that evening, a family member, Santoshi Bankariya, got a call from the headquarter asking her to take the minor as they could not keep her in detention.
"It was late in the night to travel without any vehicle, so the next morning, I sold my goat for Rs 8,000 and hired one so we could bring them back," says Santoshi.
With tensions frequenting among locals and the national park over issues of free movement and limited access to the forest, Bankariyas are hit hard in every aspect they could imagine. A few months ago, the park army officials held a few locals in detention who were fishing in the Twanrakhola river near the settlement. But they managed to flee.
This paints a broader picture of human and environmental rights violations of indigenous peoples residing near national parks including Chitwan and Bardiya. In 2020, Raj Kumar Chepang, an indigenous man, was beaten to death for collecting water snails inside the Chitwan National Park. A few years ahead, Resham Chepang was shot dead by a national park army official.
The killing could not generate public attention, resulting in unserved justice and families liable for no compensation. With public pressure mounting in Raj Kumar's case, the perpetrator was brought to book with compensation provided to the family. But that very amount could not compensate for Raj Kumar's presence in the family. His wife moved out leaving behind a five-year-old daughter following his death.
Despite their knowledge of their environment and sustainable management of resources, indigenous peoples have not been allowed to shape conservation policy. The need to raise a collective voice through a leader among them was felt deeply, which encouraged Santa Maya Bankariya to run her candidacy for the ward chairperson last year. She was the only representative to run for the position in the political history of Bankariya. "I lost by four votes,'' says Santa Maya, with a half-hearted smile.
A few women in the community feel activism in their spine but are barely encouraged to have an equal footing in such a political landscape where other communities hold heavier influences. "It is tough for vulnerable groups to set their foot in local politics," she says, "Our community needs a genuine leader who could strongly put forth our voices and spark actions for development in every aspect."
Breach of law in the name of law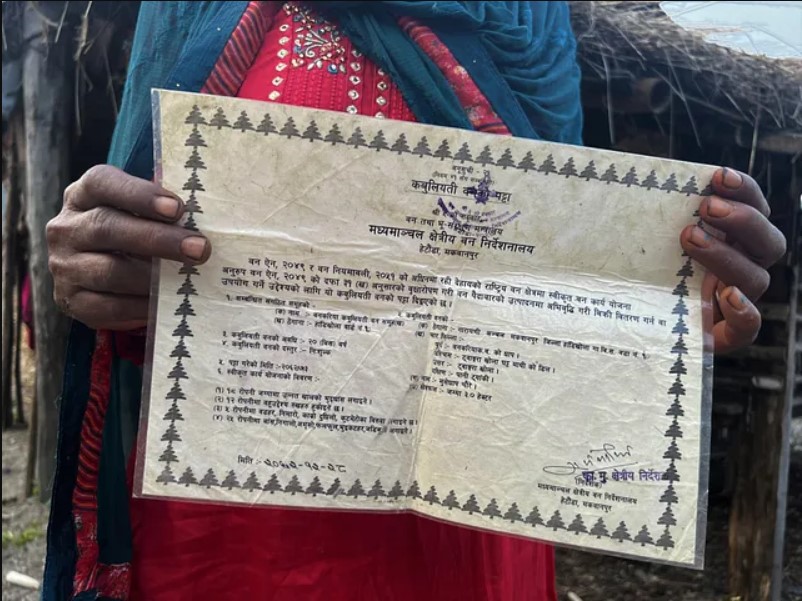 In Musedhap, ward-4 of Manahari rural municipality, 89 Bankariyas currently reside in 23 houses. These endangered groups are found to be residing only in the remote southern part of Makawanpur. In the 2011 national census, the community people were not recorded as they were not recognised till then.
Until two decades ago, Bankariyas were hunter-gatherers who had their origin in Chureghanch, a remote dense forest in the Chure range. Back in 1995, 12 Bankariyas were reported to be found in the area living a nomadic life. After the 10-year Maoist insurgency in Nepal, their free movement in the Chure forests was restricted, forcing them to flee the area and move to the lowlands.
With the Parsa Wildlife Reserve Buffer Zone declared in 2005 and the reserve transformed into Parsa National Park in 2017, it further curtailed the rights and movement of these groups.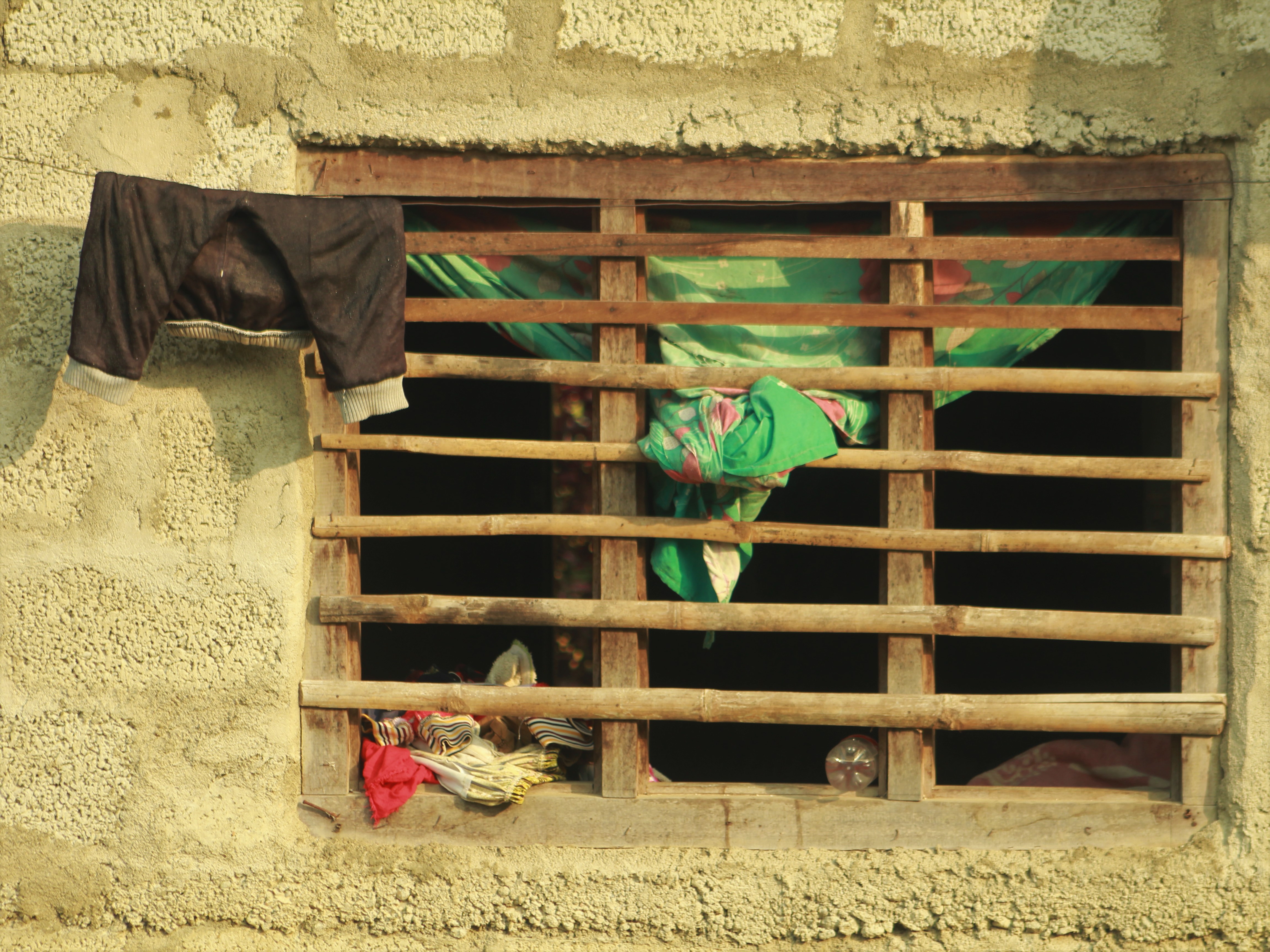 The National Park and Wildlife Conservation Act (NPWCA), 1973, is the overarching law governing protected areas. The act has long been criticised for prioritising wildlife protection and overlooking the needs of people living in protected areas. Local community people, activists, and elected representatives in these areas demand the act be substantially amended. However, despite going through five amendments, the law remains unchanged.
Section 3.1 of the NPWC Act states the government can declare an area a national park "by publishing a notice in the Nepal Gazette and indicating the boundary thereof."
There is no provision for free and prior informed consent of indigenous communities as stipulated in the ILO Convention 169, the Convention on Biological Diversity and the United Nations Declaration on the Rights of Indigenous Peoples, which Nepal has ratified.
The CEDAW's concluding observation on the Sixth Periodic Report for Nepal 2018 has recommended amending the constitution to explicitly recognise the rights of indigenous women, in particular their right to self-determination, in line with the UNDRIP. Five years have passed, and the recommendation is lost in words.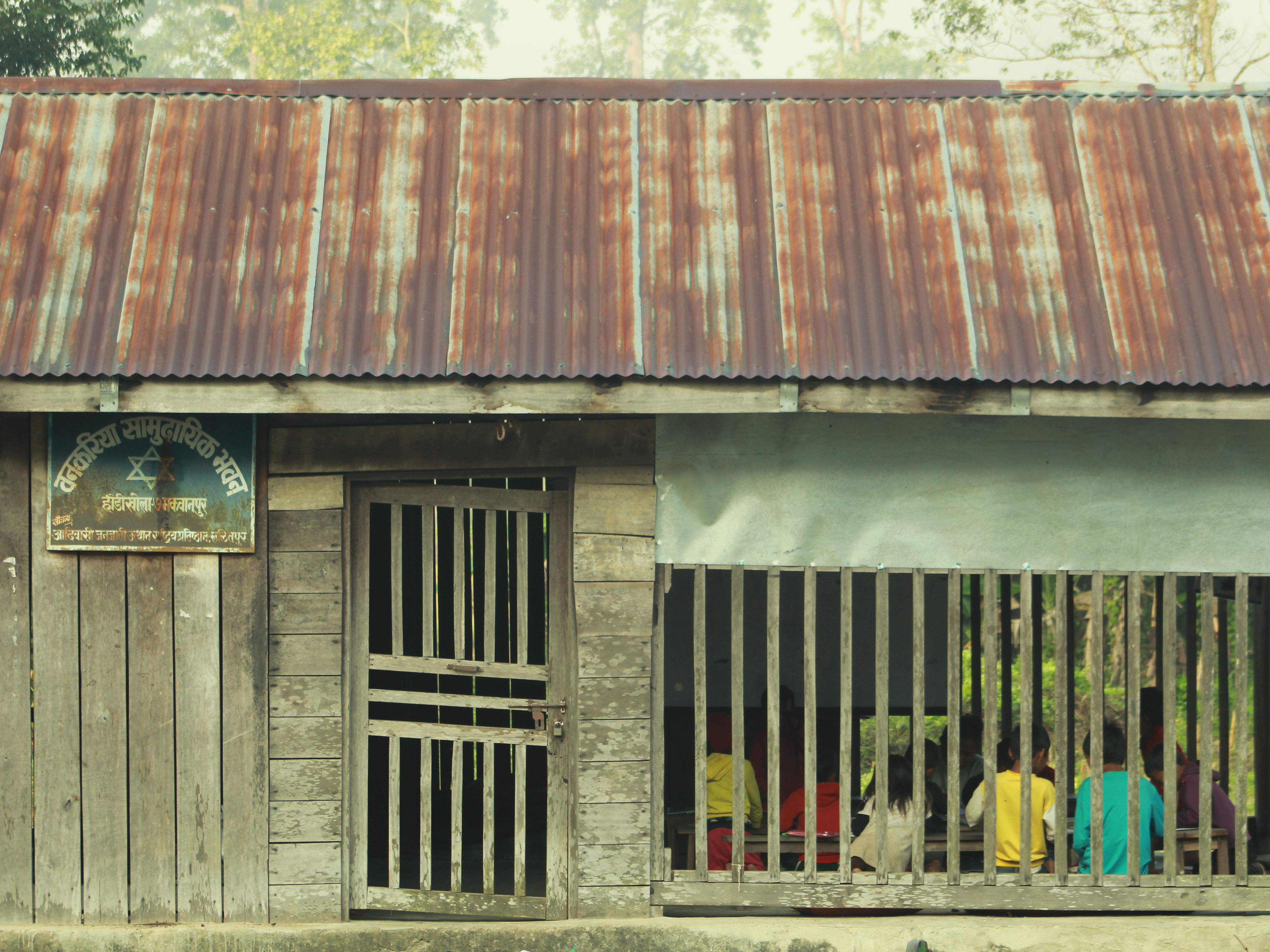 Ever since the inception of national parks, the communities around are viewed as threats to wildlife conservation. But 56-year-old Som Lal Bankariya remembers how their ancestors lived in peace with the wilderness the jungle has to offer.
He could not recall an incident when they were attacked or killed by wild animals while in the forest. "We sent out blows of a whistle as a means to communicate when we encountered animals. Any resource misutilisation or unethical activity meant that we would offend forest deities, which could result in possible disasters," says Som Lal, "Life was tough back in the forest but we had the free will to live on our own."
In 2005, when the government signed a 20-year contract with Bankariyas providing them six hectares of land as leasehold forest, it laid out several conditions. Before the list of criteria could overwhelm them, not anyone in the community was able to read them in the first place.
After 18 years down the line, Santoshi sees the prints in black and white crushing her community's dreams and aspirations. Unlike her fellow villagers who dream of owning their commercial animal farms, she hopes to establish an education centre for the community's children.
For all these to happen, land ownership is a prerequisite. "We are squatters in our ancestral lands. Without laalpurja (land ownership certificate), it feels like our dreams are shackled and the future of the upcoming generation is unforeseeable," she says.
On the verge of losing the sacred connection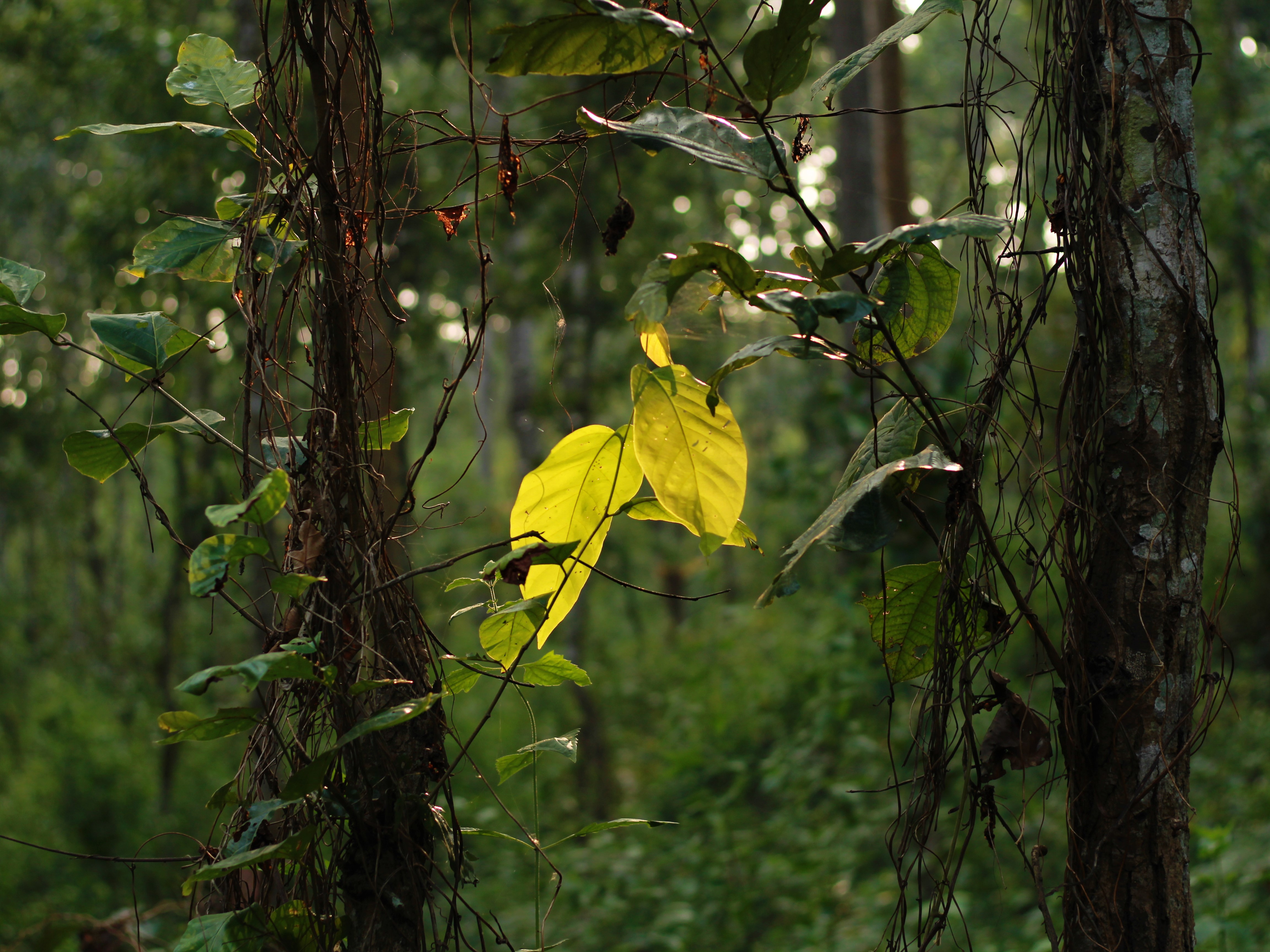 The contract paper also states that community people can only grow fruits for farming. However, they have been growing paddy and wheat for subsistence. "Digging gittha and bhyakur (roots used as traditional fruit) is a diminishing trend now since we are discouraged to enter the forest. A few months ago, we sold our vegetables to the market at half the cost price. Paddy and wheat have become staple food, so how can we survive on fruits when there is no market to sell them out?"
With issues of land raising debates, the fate of Bankariyas yet remains sealed at the hands of the national park and government authorities. The newly elected Manahari rural municipality ward-4 chairperson Prakash Thapa runs his effort to liaison with the local government for laalpurja distribution to the community people. However, this does not resonate with the chairperson of the Parsa National Park Buffer Zone Managing Committee, Sita Ram Aryal.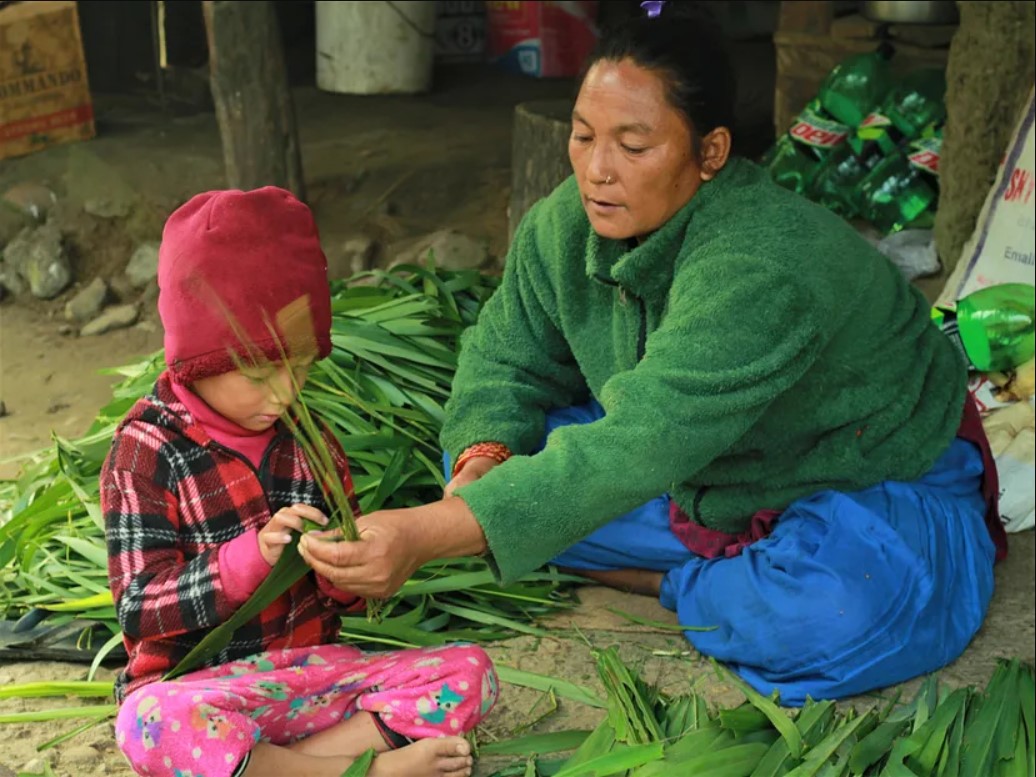 Aryal says Bankariyas can develop further when they are relocated from desolated buffer zones to populated areas where they could have better access to socio-economic facilities. "Settling near the forest is riskier in terms of their safety and biodiversity conservation," he says, "So I have tried to hold talks with the national park and local level government to have Bankariyas relocated and provided land ownership in other areas in Manahari rural municipality."
Once it is decided, he hopes for the community to cooperate for the larger good or the authorities could possibly have them evicted. "Once the decision comes to an agreement, the community should abide by it even though they oppose the idea," says Aryal.
However, except for a handful of community members, the rest vehemently oppose being relocated somewhere they have no belongingness with. "Home is where we share our memories and where our ancestors belonged. These are not mere trees but our food and medicine. These are not forests but our homes," says Thuli Maya Bankariya.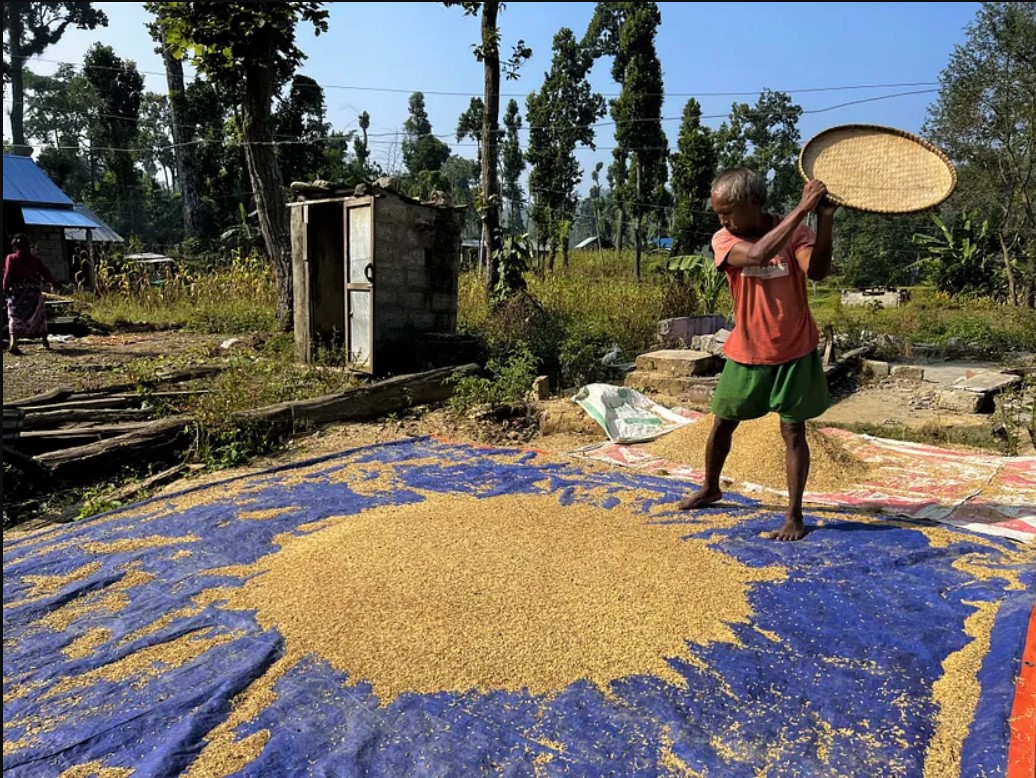 Altogether, 109 plant species belonging to 49 families and 84 genera used for a wide range of purposes in the community were recorded by research conducted in 2008. To this day, the militarised access to forest and resources have led them to depend on pharmacies for medicines. Thuli Maya walks past the forest to show the medicinal herbs they used for cures. "There are ailments that are cured by the medicinal herbs located in the deep forests, but we have no access to them," adds Thuli Maya.
The community people, however, are tying their hopes to stay attached to the land and pass their ownership to the next generation. "Although not in papers, I have divided equal shares of my land in the name of my children," quips Santa Maya.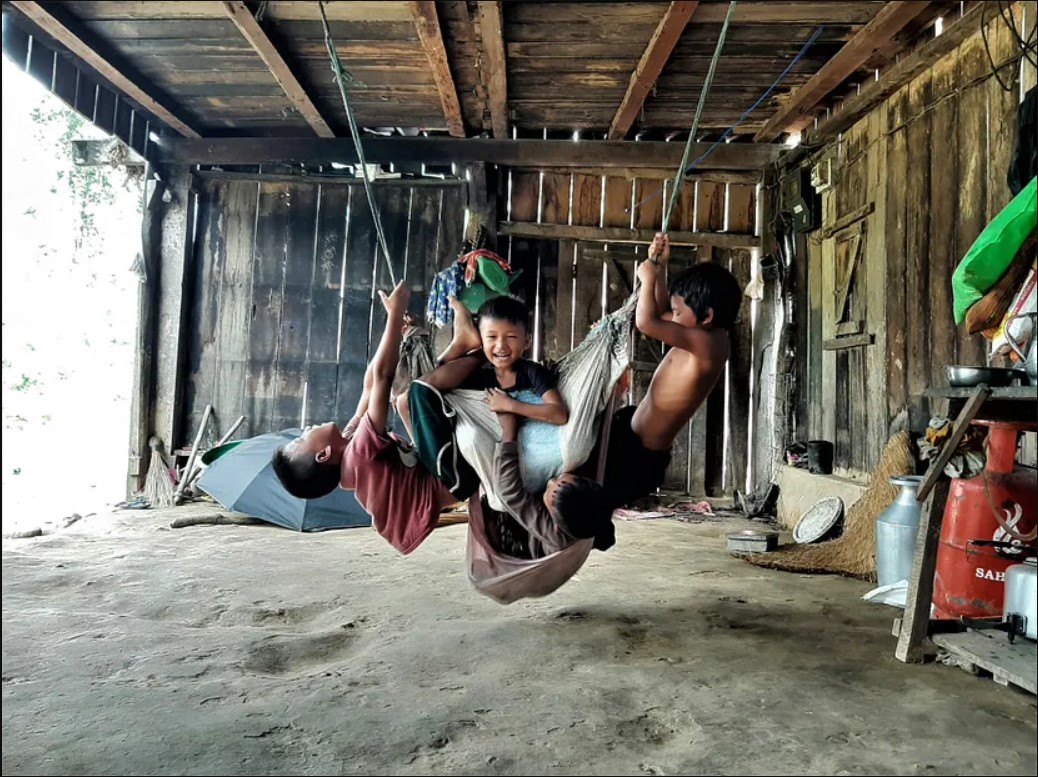 There is no way they could move far away from the forests with which they share much more than just food or farms. Bankariyas celebrate Nwagi, a festival, with much festivity when they worship and pay homage to their dead families and departed ancestors. "Our lands are our identity, the remains of our ancestors. If we are ripped off these lands, we lose the sacred connection with them," she adds.
The loss of festivals, food, and culture is taking a heavy toll on the preservation of their language. Out of 89 Bankariyas, only a handful of elderly members are able to speak their language. The younger generation attending schools has lost touch with their language. "The school has no teachers from Bankariya/Chepang communities to teach their languages," Santoshi says, "Be it Nepali or Bankariya, to be able to attend school is already a new culture for the community children."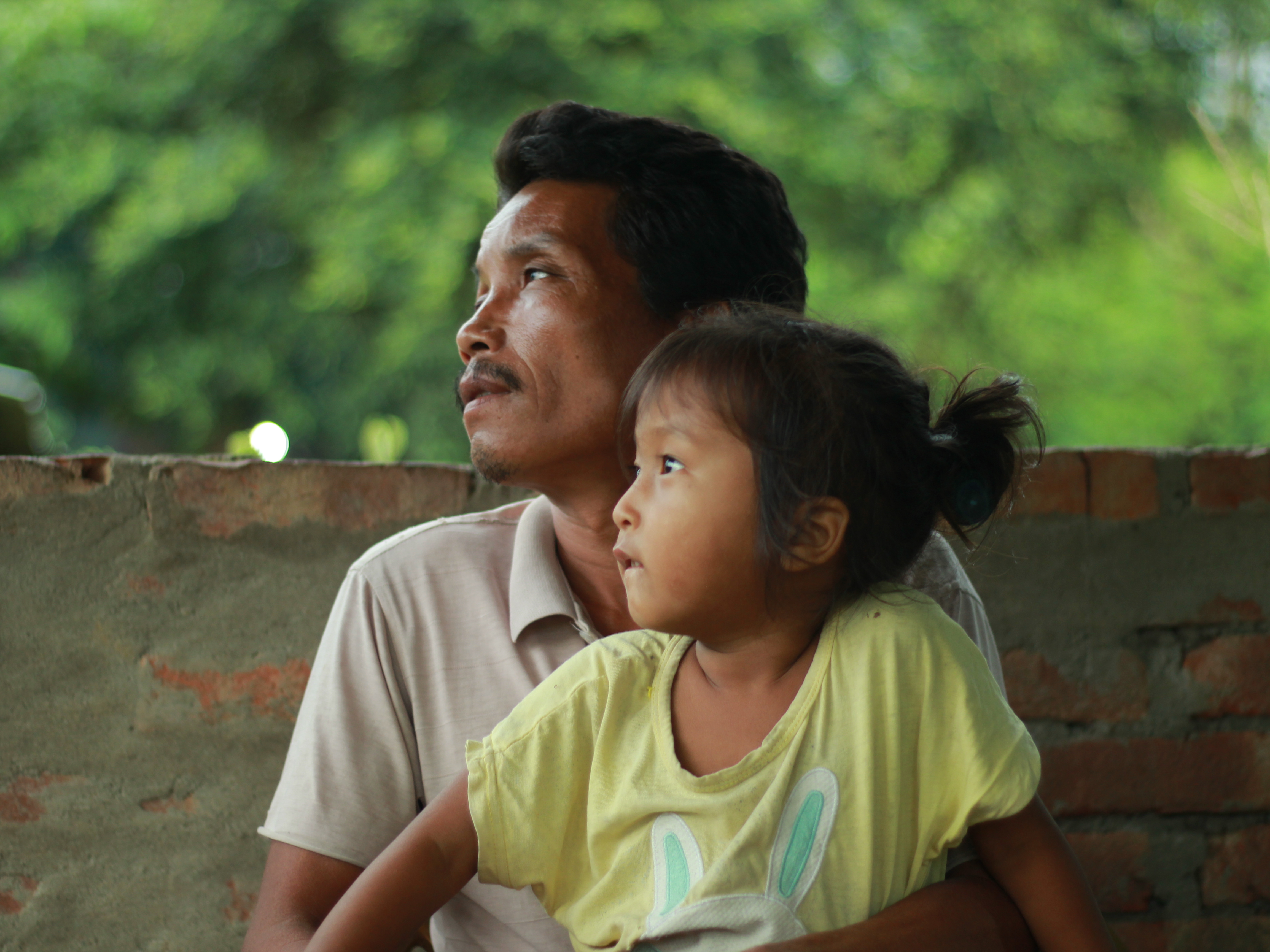 Indigenous rights groups have been raising their voices against the land eviction and violation of human rights of Bankariyas and other groups. But the voices go unheard. Yasso Kanti Bhattachan, the regional council member of Asia Pacific Forum on Women, Law and Development (APFWLD), says that the allowance provided by the government to the endangered community is not far enough to tackle the identity crises the community is currently facing.
Adds Bhattachan, "Unless the community is declared the custodian of forests and land where they have lived for generations and provided with their right to self-determination, the essence of indigenous rights is both lost in word and spirit."
All photos: Sonam Lama