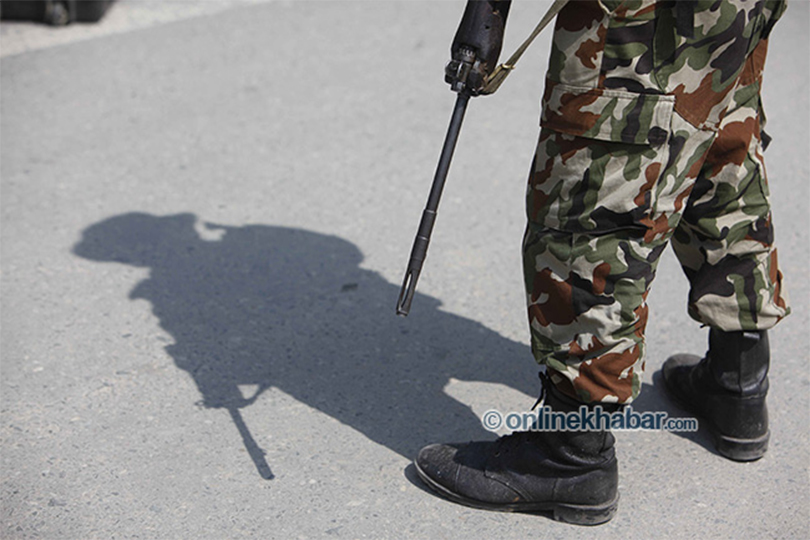 Chitwan, July 24
A group of locals has accused Nepal Army personnel guarding the Chitwan National Park of beating a man to death.
Earlier on July 16, Raj Kumar Chepang (24), a resident of Rapti municipality-2, and six other locals were detained by the security personnel on the charge of entering the park illegally. They were released on the same day, but the soldiers had beaten them harshly, according to Santa Lal Praja, a close friend of Chepang.
Chepang died seven days after the incident on Thursday, and the family members and their neighbours claim the cause of the death was the soldier's beating. The deceased's father, Bishnu Lal, has demanded a fair probe into the case and action against the culprit.
Bishnu Lal says his son was not well since the detention, and medicines available at local pharmacies could not save him.
Meanwhile, Arun Shrestha, the chief of the Batuk Dal Batallion in the park, says the personnel have beaten no one. "Our job is to detain them and hand over them to the park authority for further action," he says, "Accusing us of such a crime after so many days of being released is wrong and baseless."
The army headquarters in Kathmandu has said it has launched an investigation into the case, assuring support to the investigations to be conducted by other authorities also.