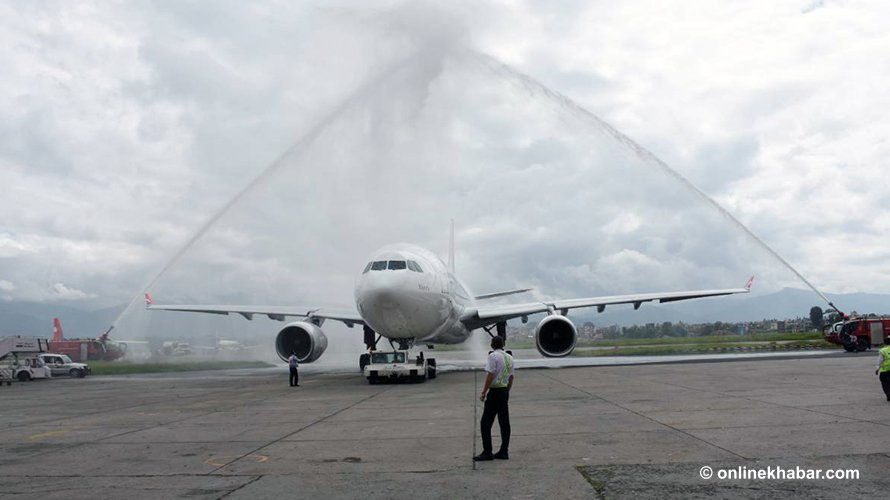 Kathmandu, July 26
Nepal Airlines Corporation's second wide body aircraft has arrived at Tribhuvan International Airport of Kathmandu this morning.
The A 303-200 aircraft has been named Makalu and has been given a call sign of 9 NLZ.
The aircraft was welcomed by officials of the Ministry of Culture, Tourism and Civil Aviation and the NAC. This is the second Airbus aircraft that NAC has bought from the American company, AAR Corp, for 21.1 billion rupees.
First of NAC's widebody aircraft arrived in Kathmandu on June 28.
NAC officials inform that the seating capacity of both aircraft are similar.
Out of the 274 seats, 18 have been reserved for business class where 256 have been reserved as economy class.